Home

/

Walls of Jericho Kids Spot The Difference
Walls of Jericho Kids Spot The Difference
By: Sharefaith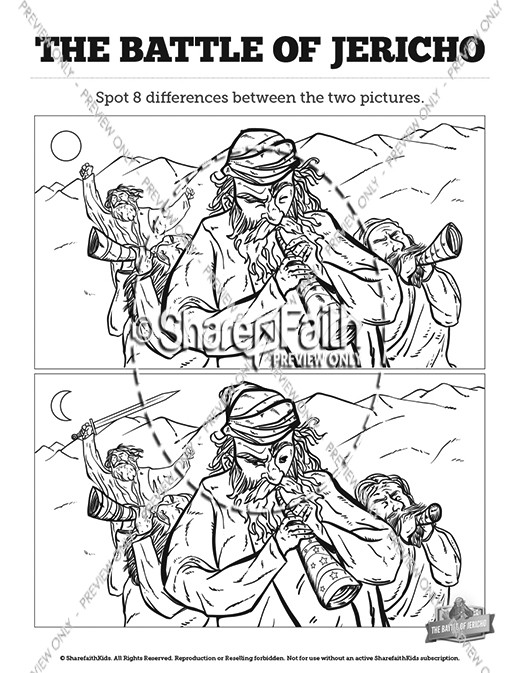 Description: Your kids will need to pay attention to detail if they are going to find every change we've made in this walls of Jericho spot the difference kids activity page. With vibrant artwork, this Sunday school activity page is a great compliment to your walls of Jericho kids Bible lesson.
More From This Lesson: Joshua 6 Walls of Jericho Bible lessons
This Sunday School lesson from Sharefaith Kids brings to life the Israelites first battle after entering the promised land. As recorded in Joshua 6 the Hebrews faced an insurmountable task, defeating the mighty walled city of Jericho. But God miraculously brought victory! After circling the city for seven day, the Hebrews witnessed as God brought the walls of Jericho tumbling down.