Home

/

The Wisdom Of Solomon Sunday School Crossword Puzzles
The Wisdom Of Solomon Sunday School Crossword Puzzles
By: Sharefaith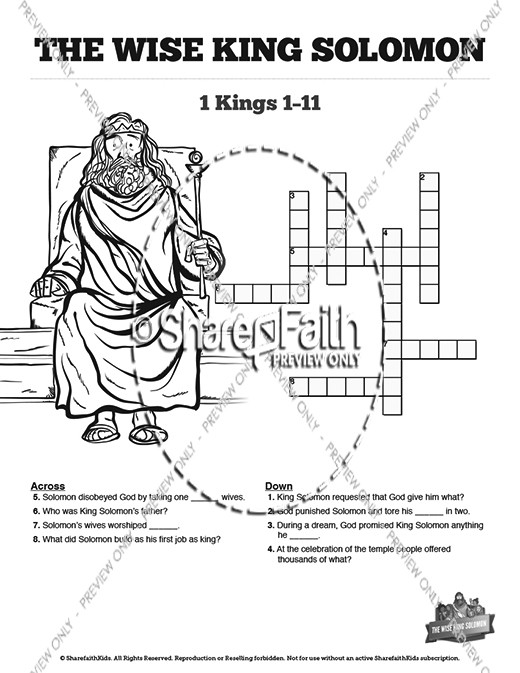 Description: The Wisdom of Solomon kids Bible story is packed full of events from the life of Israel's second king. Make sure your kids remember them all with this amazing Sunday school resource! Asking creative questions about Solomon, the queen of Sheba, Solomon's temple and more this wisdom of Solomon crossword puzzle is a teacher's dream!
More From This Lesson: 1 Kings The Wisdom of Solomon Bible lessons
This Sunday School lesson from Sharefaith Kids brings to life the story of King Solomon. As he is handed the throne of Israel, Solomon asks God for wisdom to rule. This request lays the foundation for the legendary reign of Solomon. Sadly Solomon walks away from wisdom and plunges into a life of sin. This kids Bible story shows that it is only God who satisfies!