Home

/

The Wisdom of Solomon Kids Bible Story
The Wisdom of Solomon Kids Bible Story
By: Sharefaith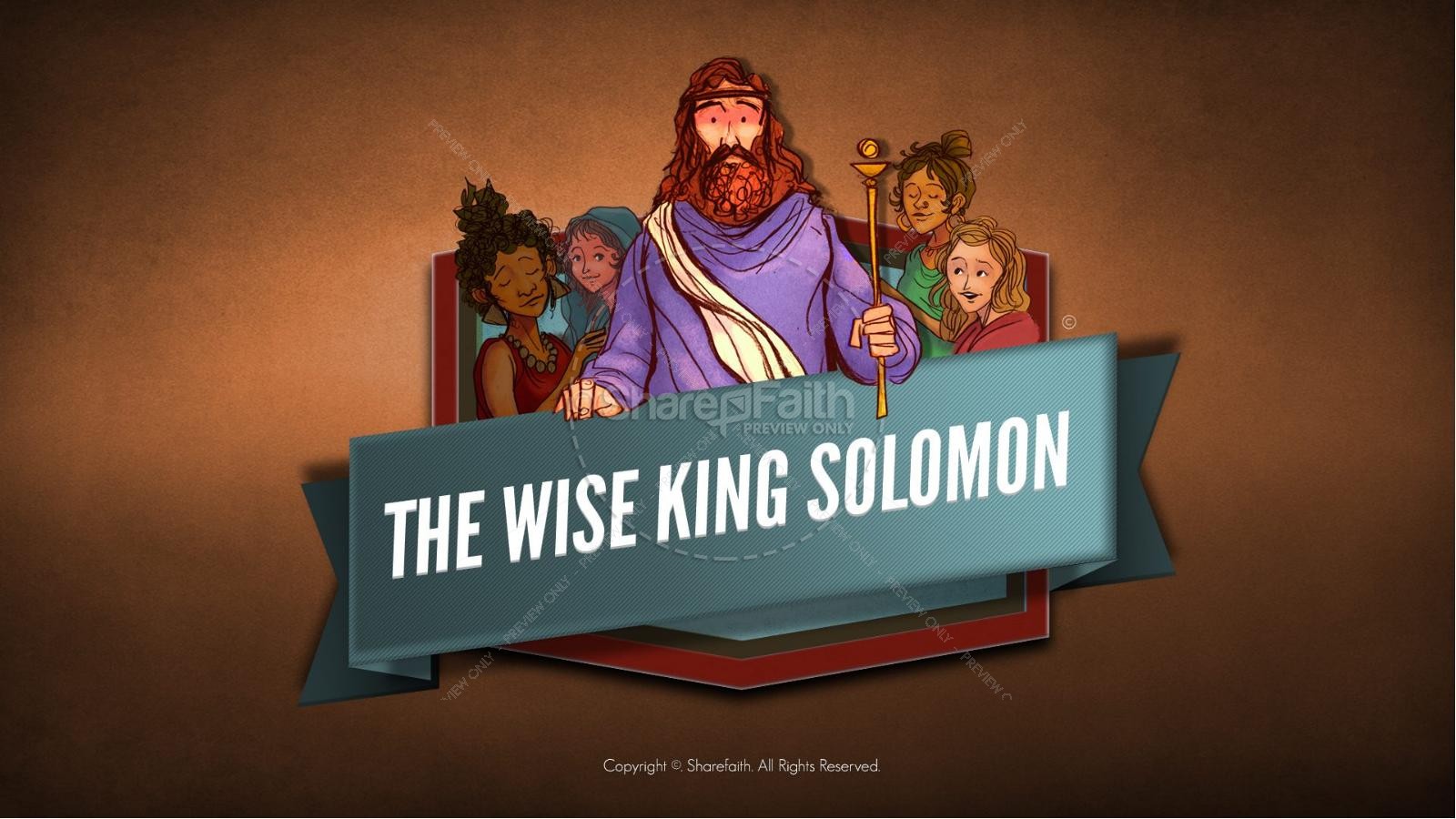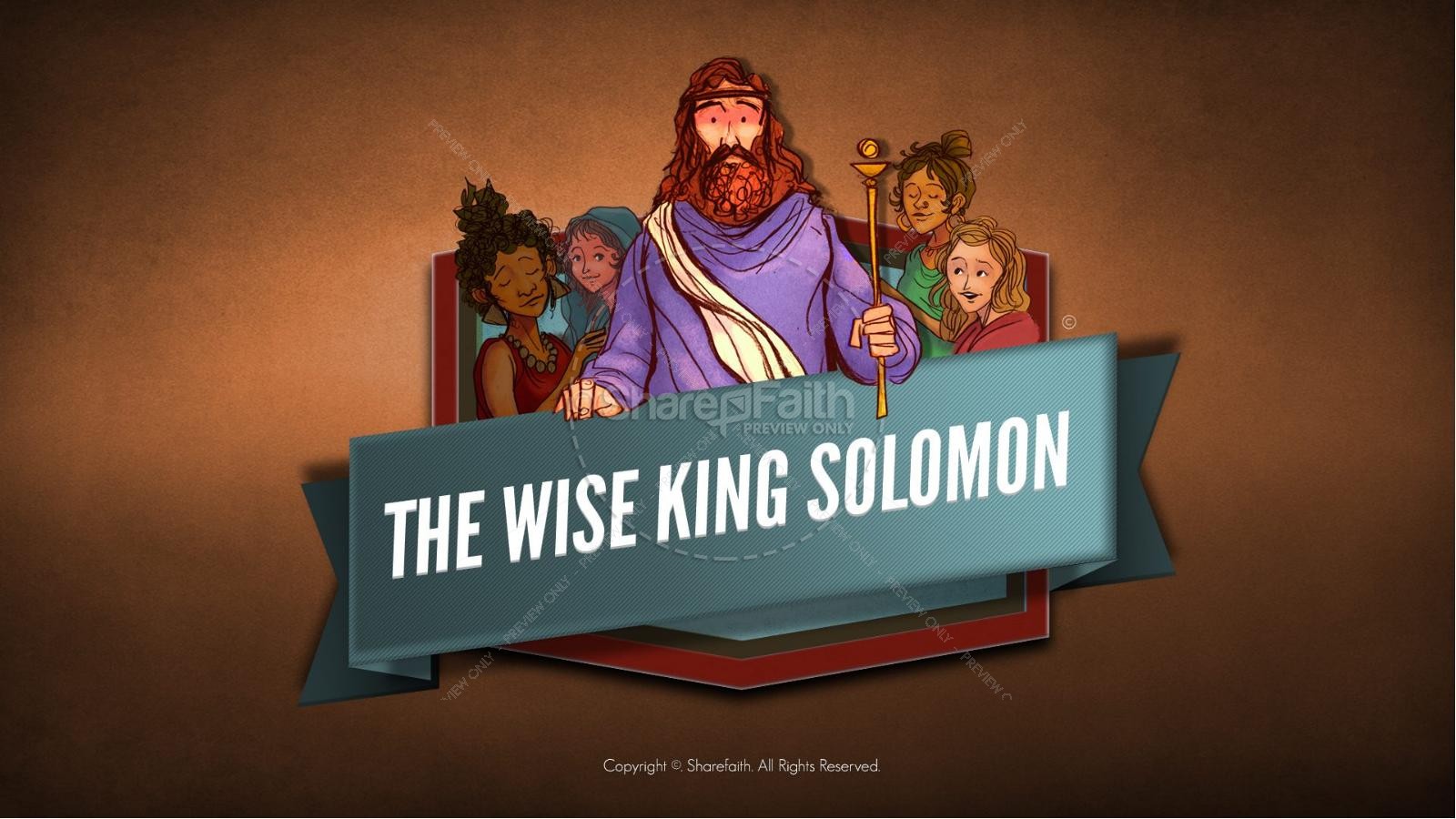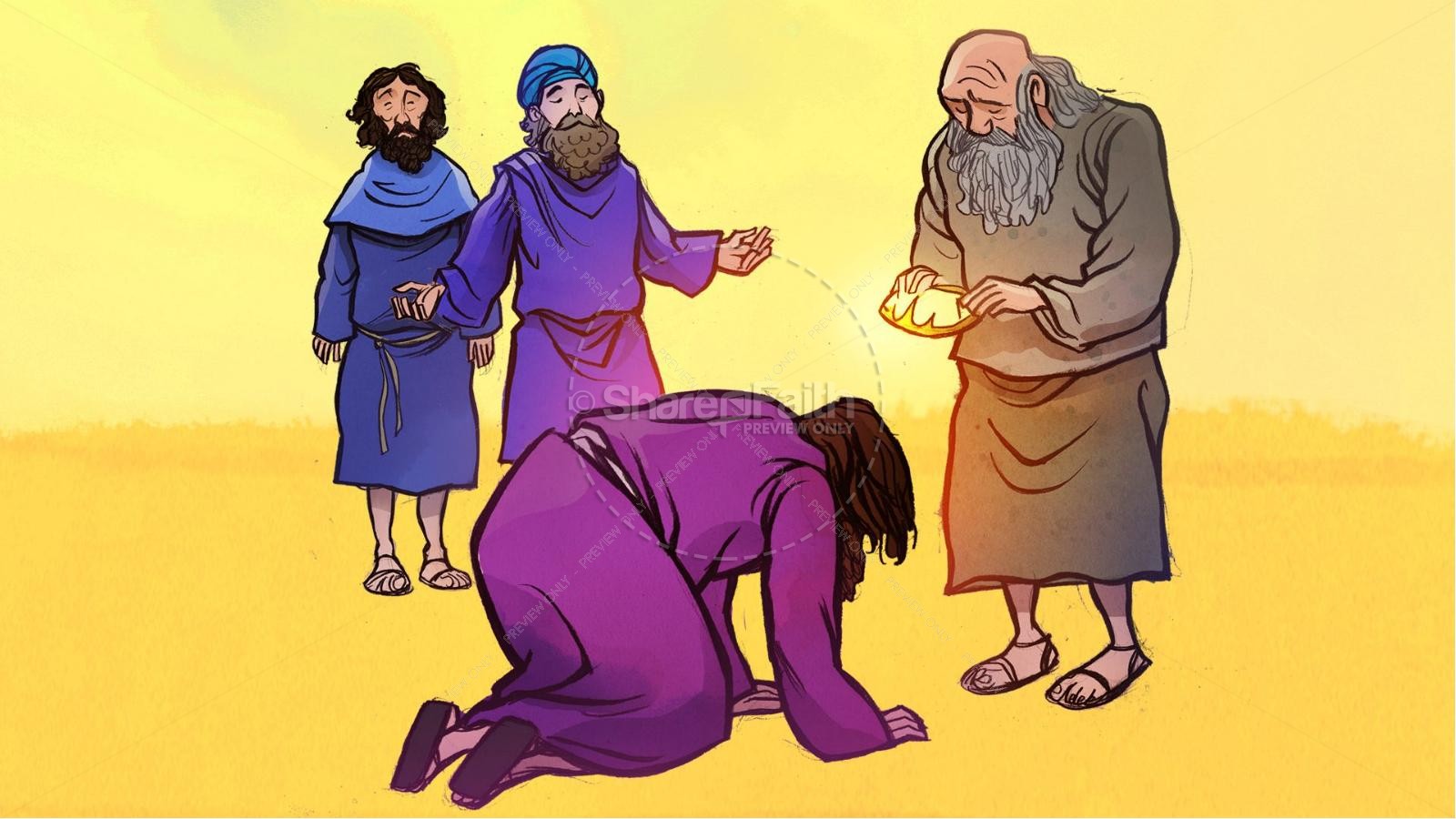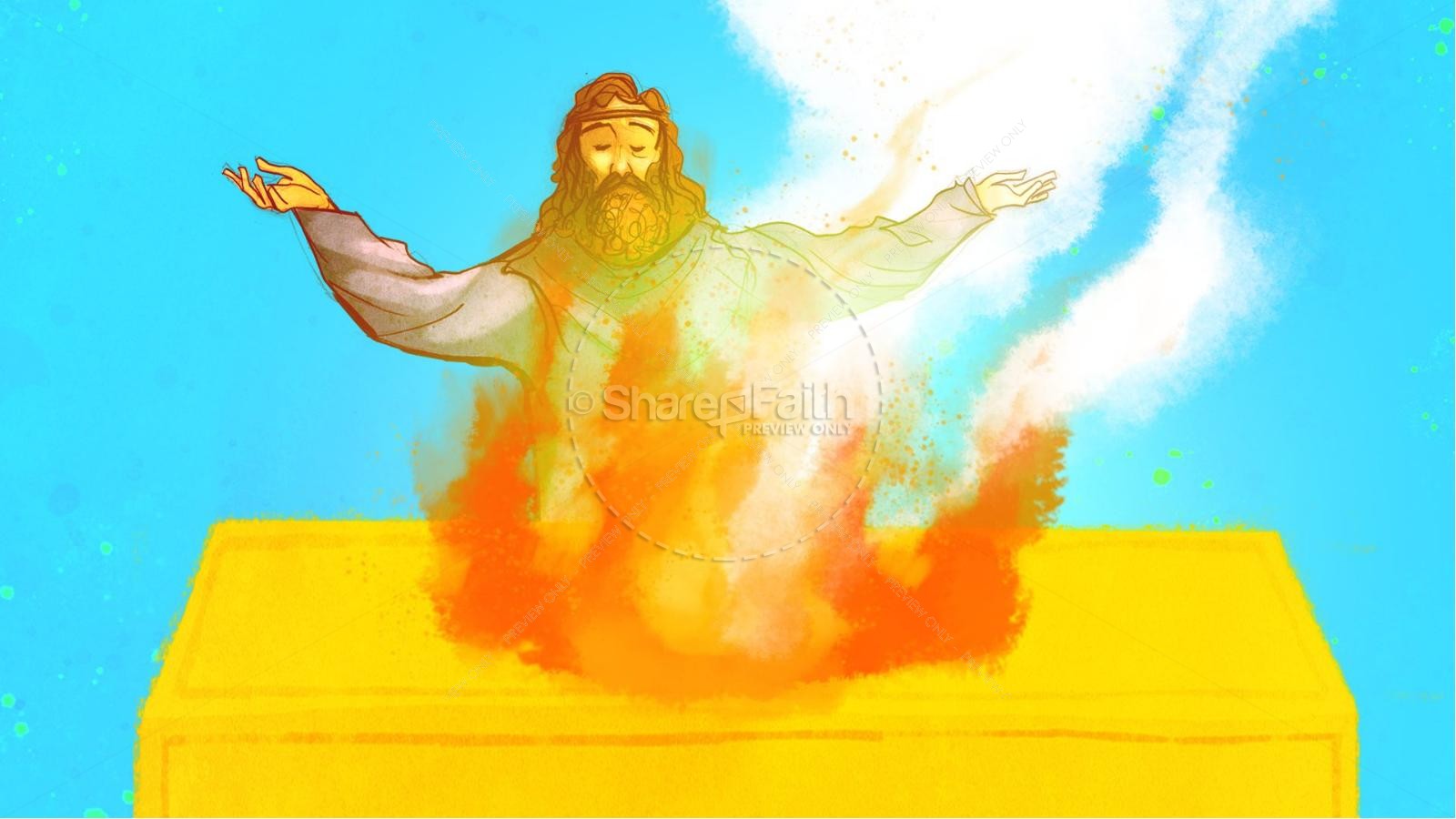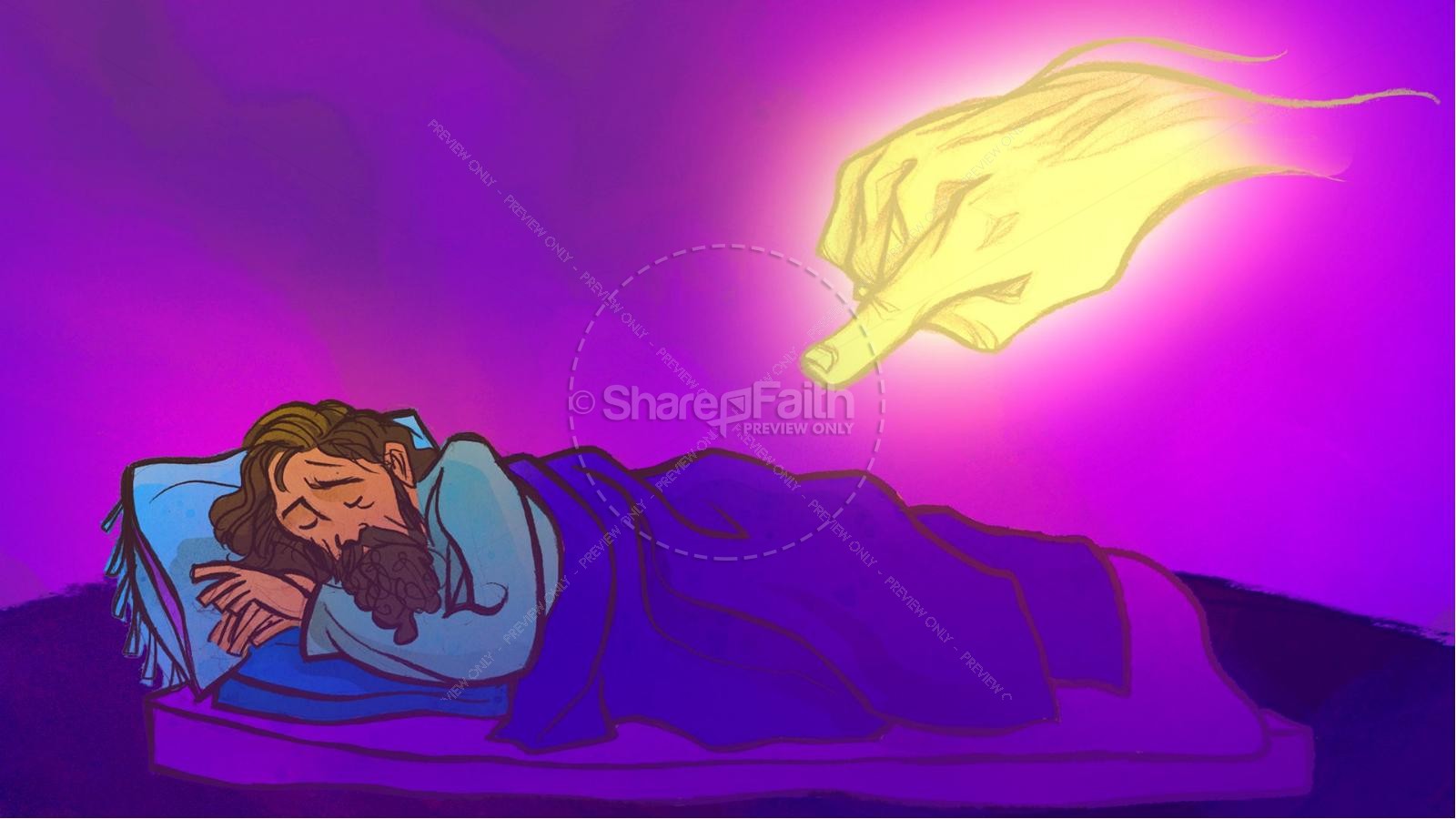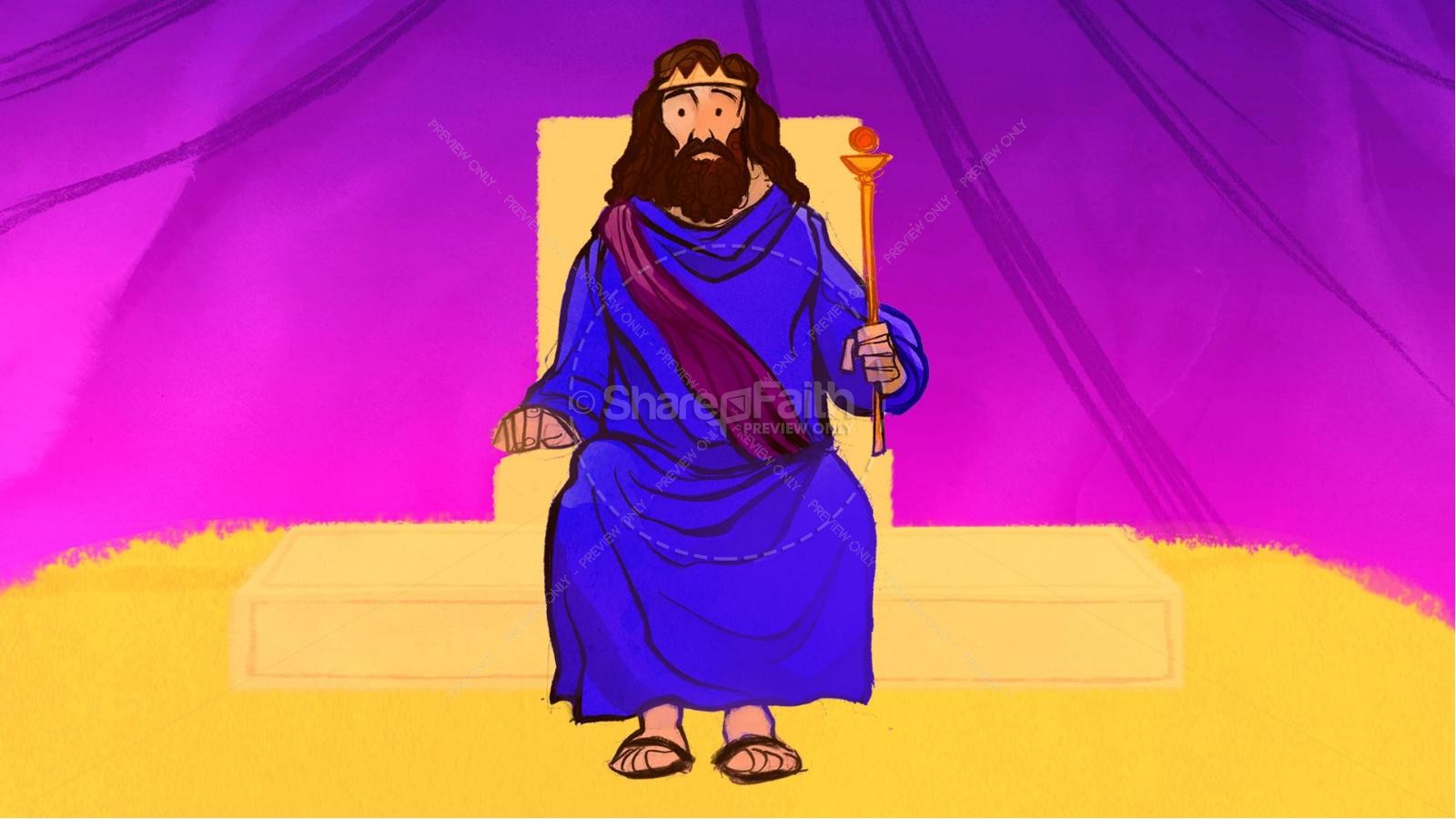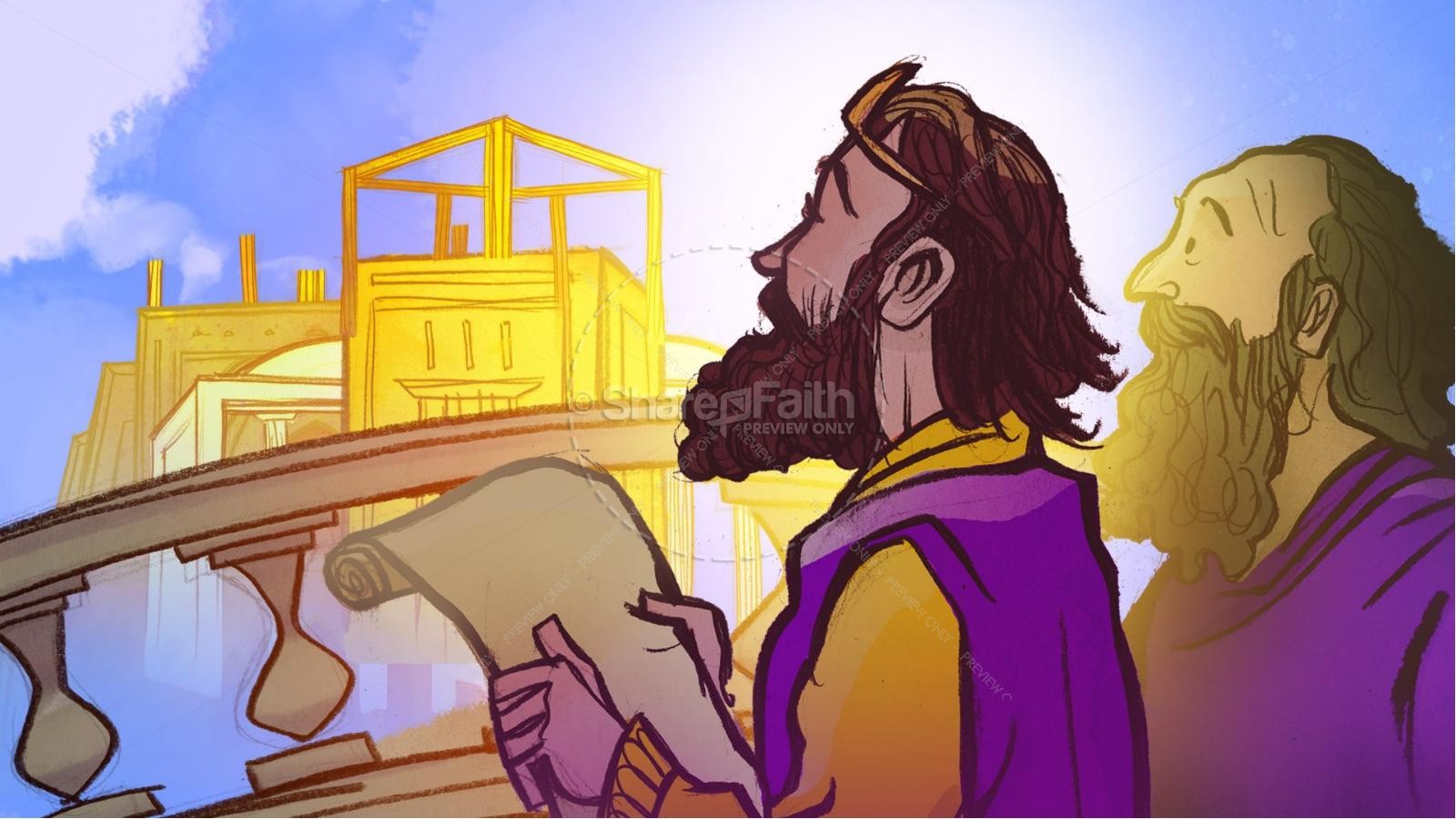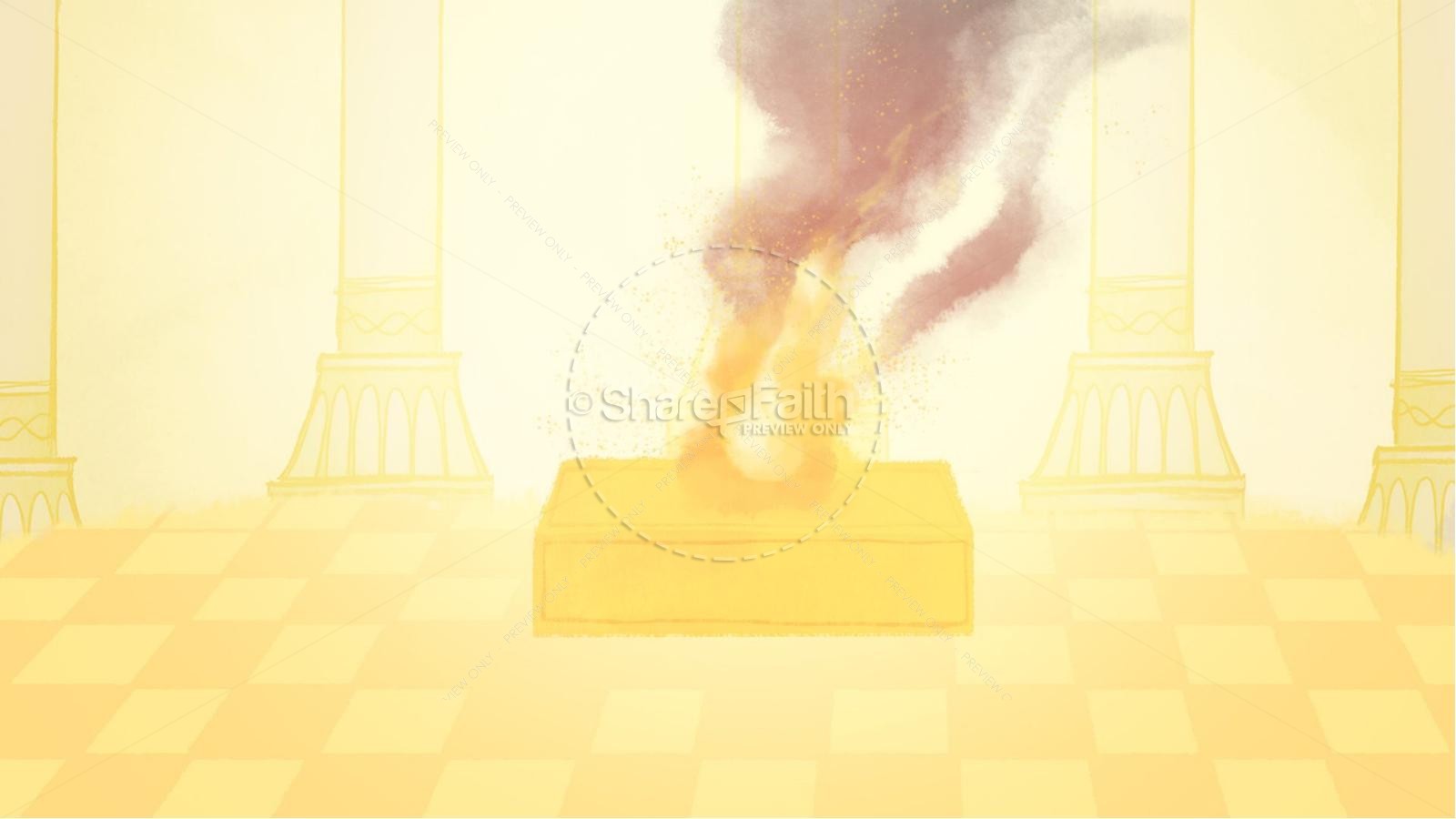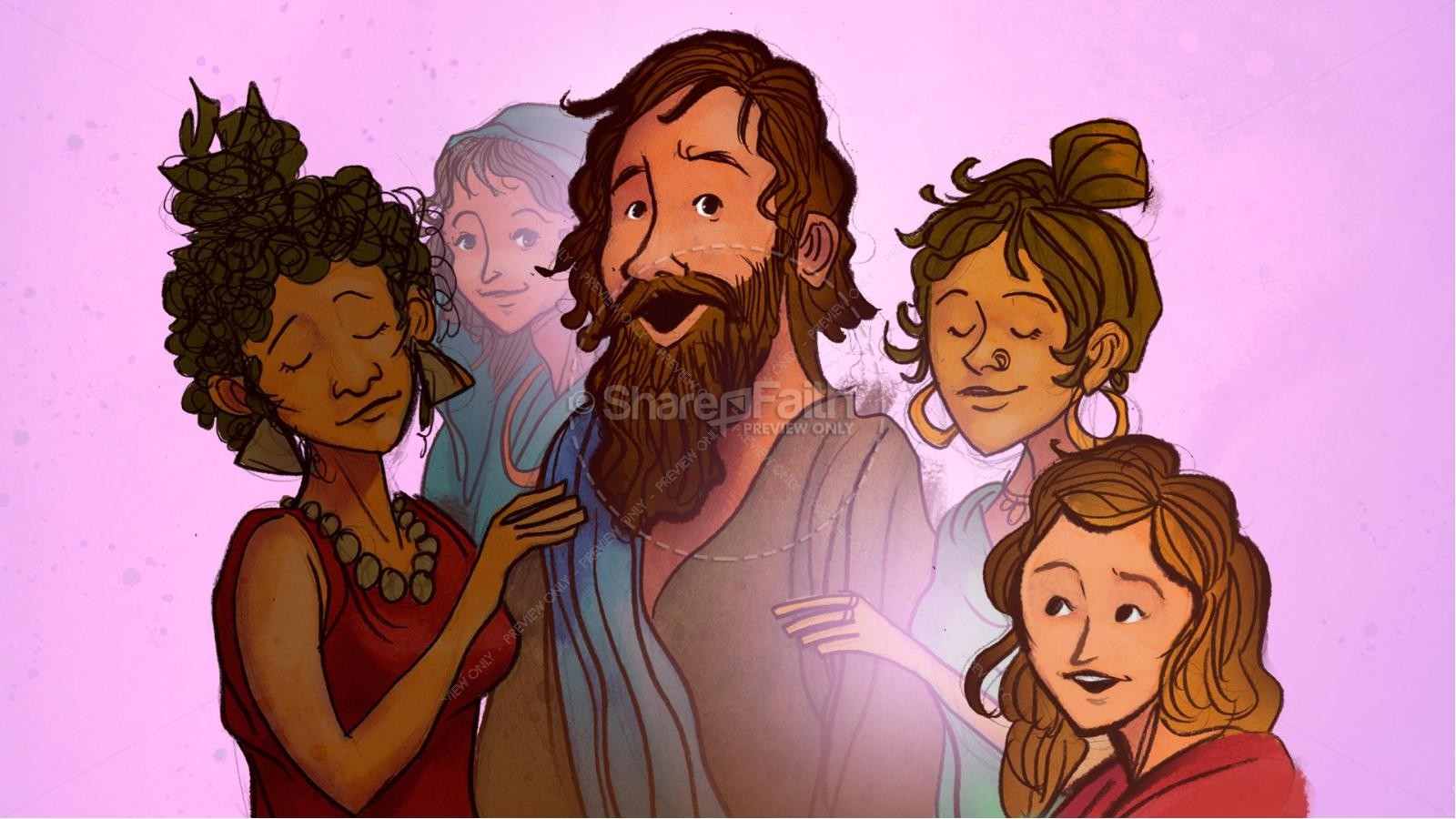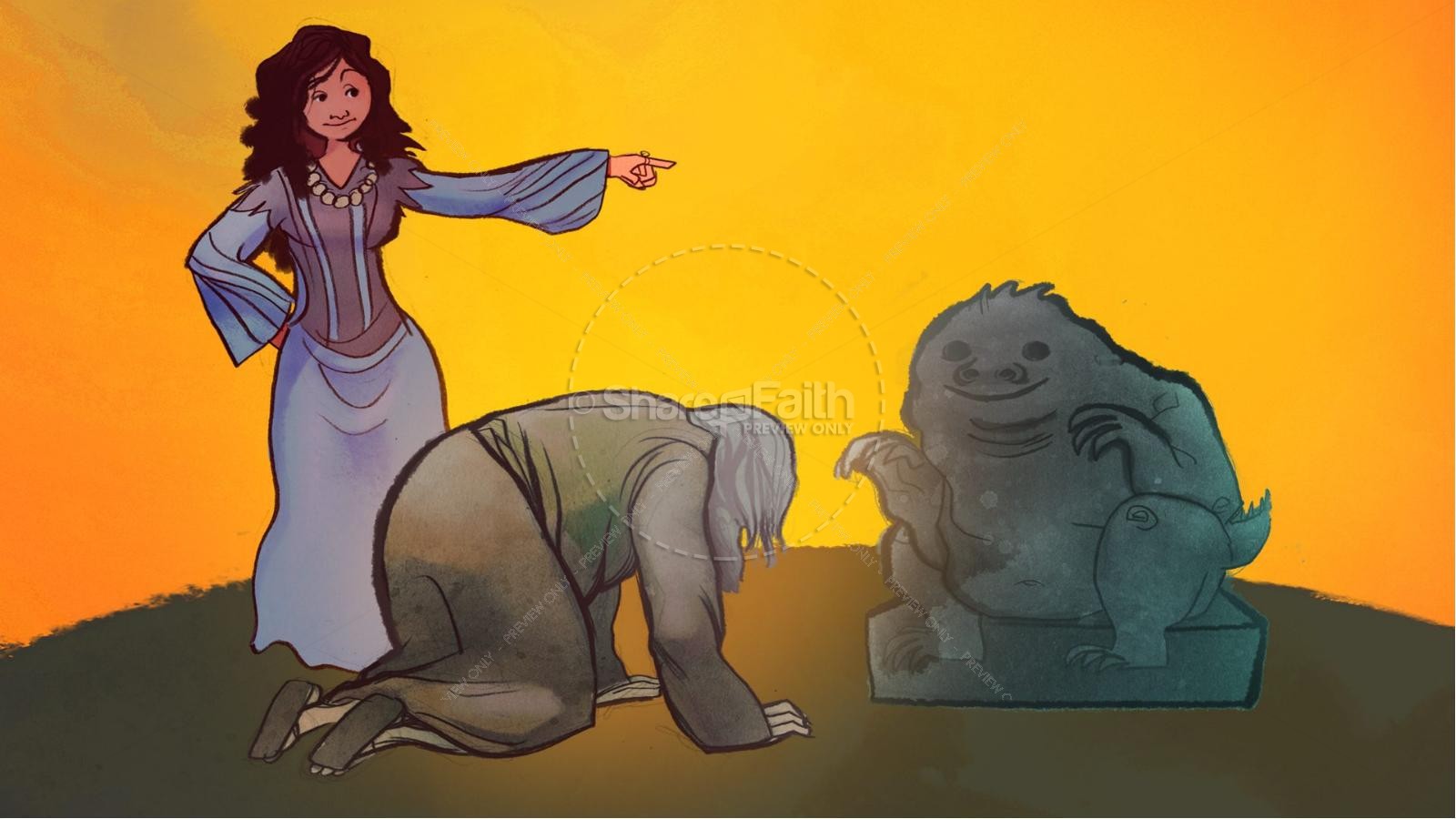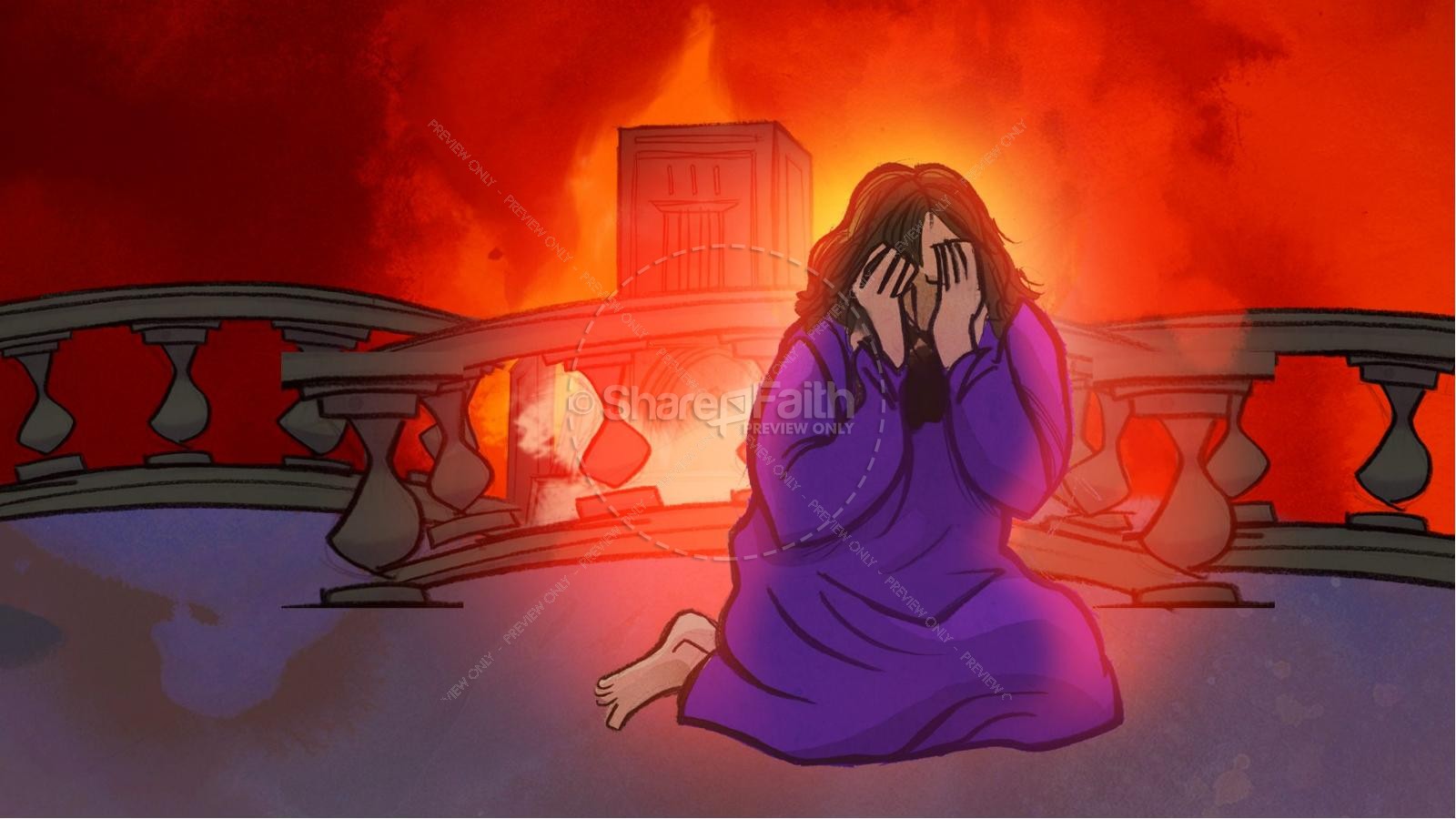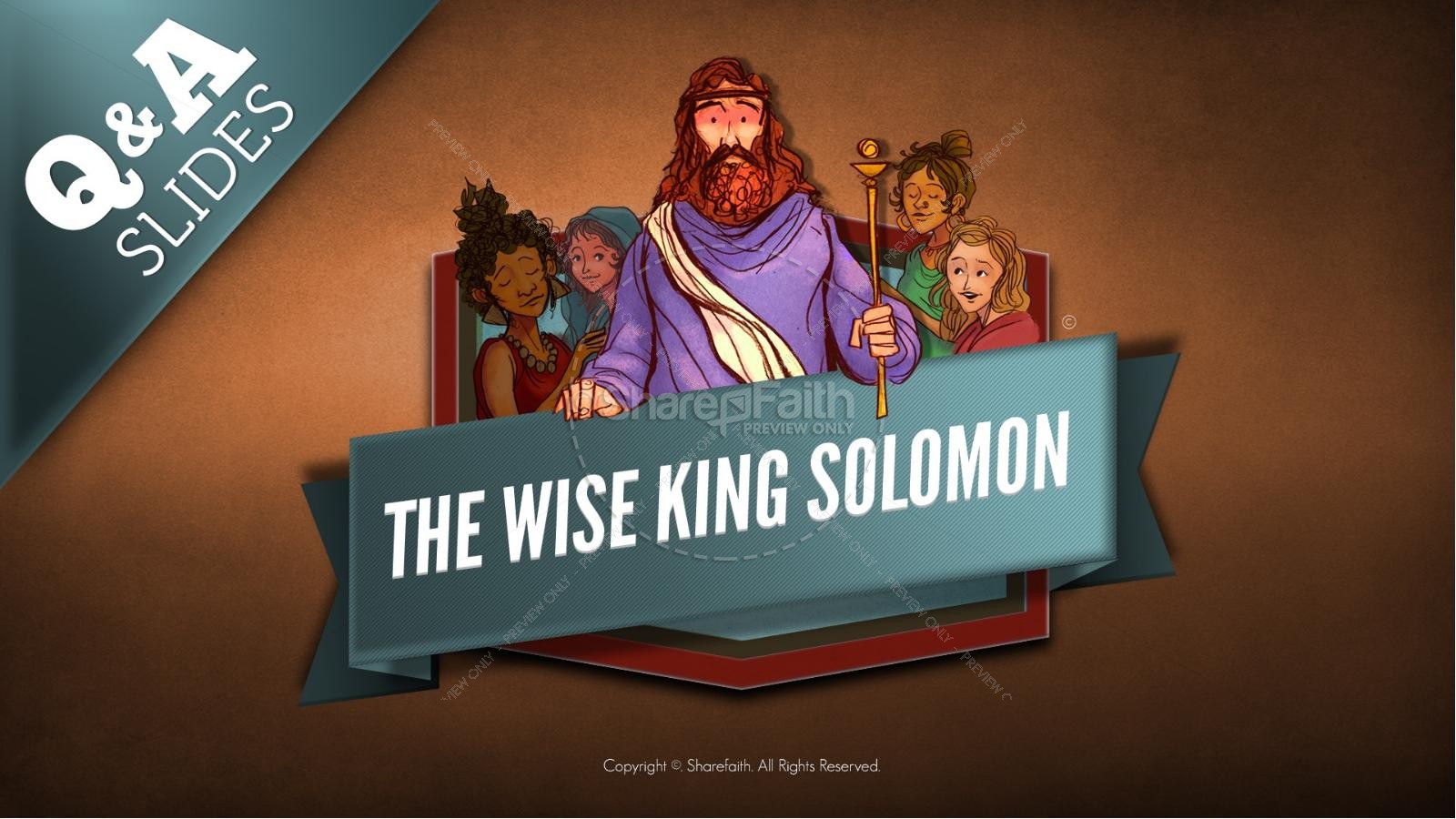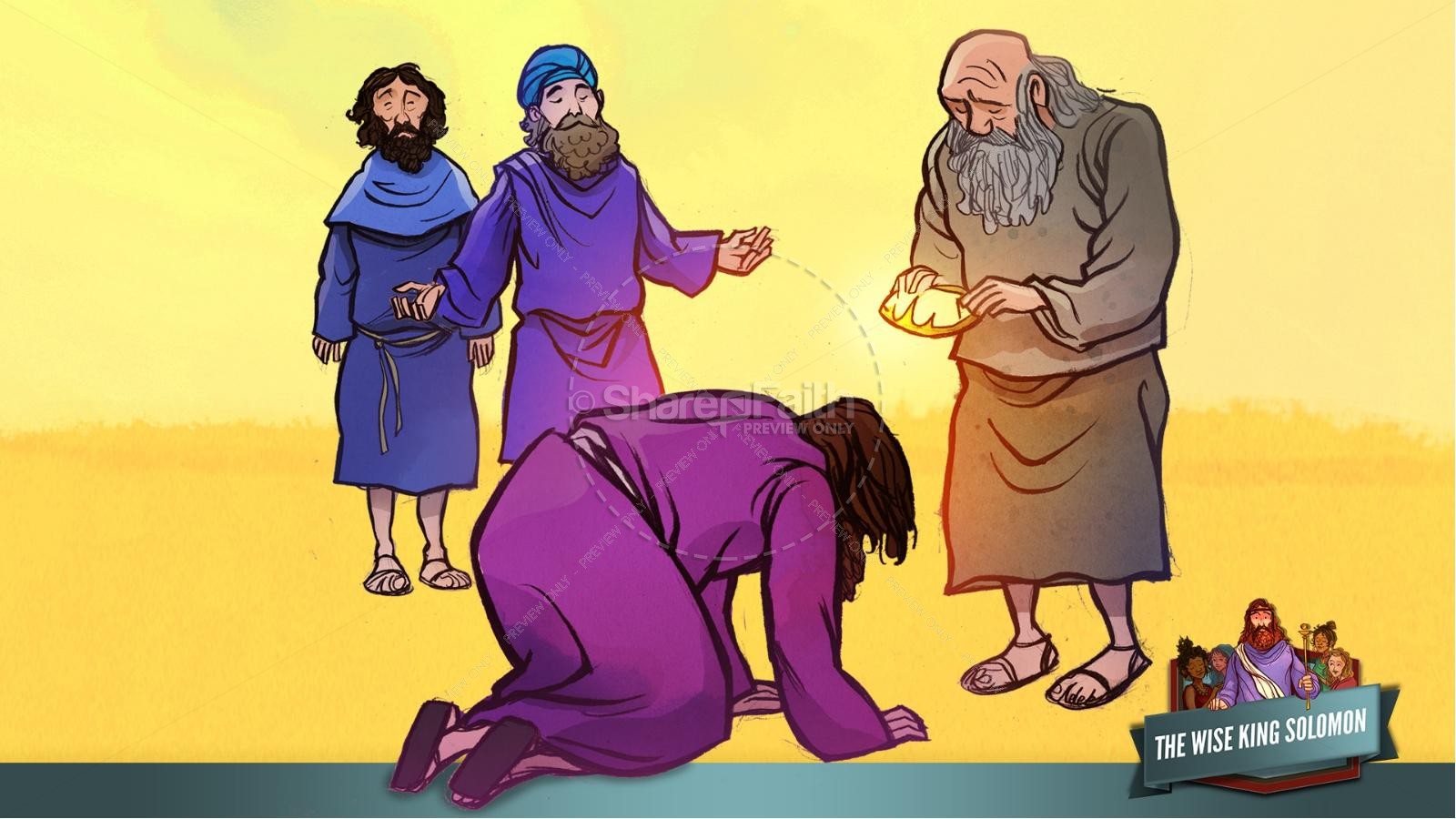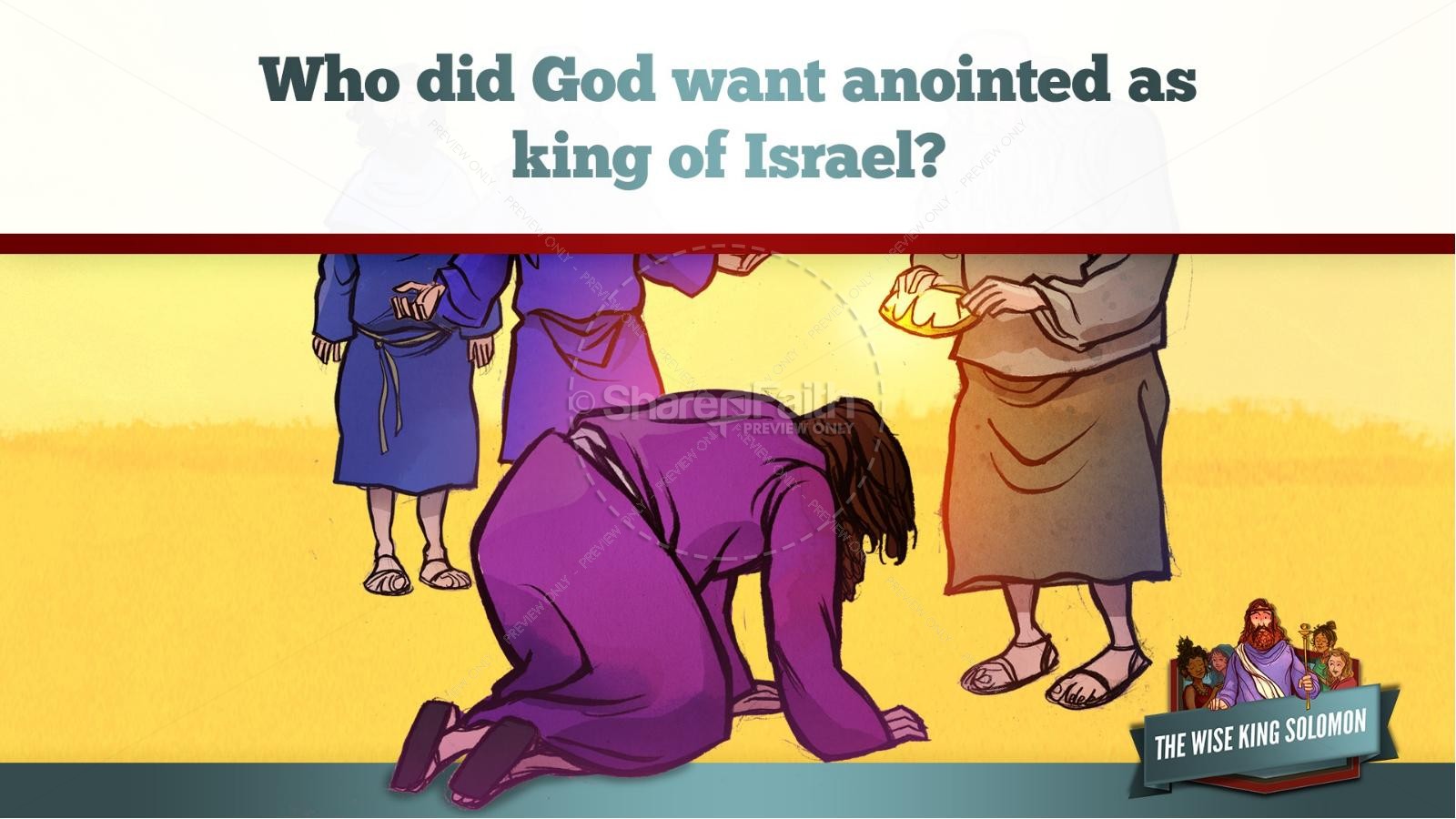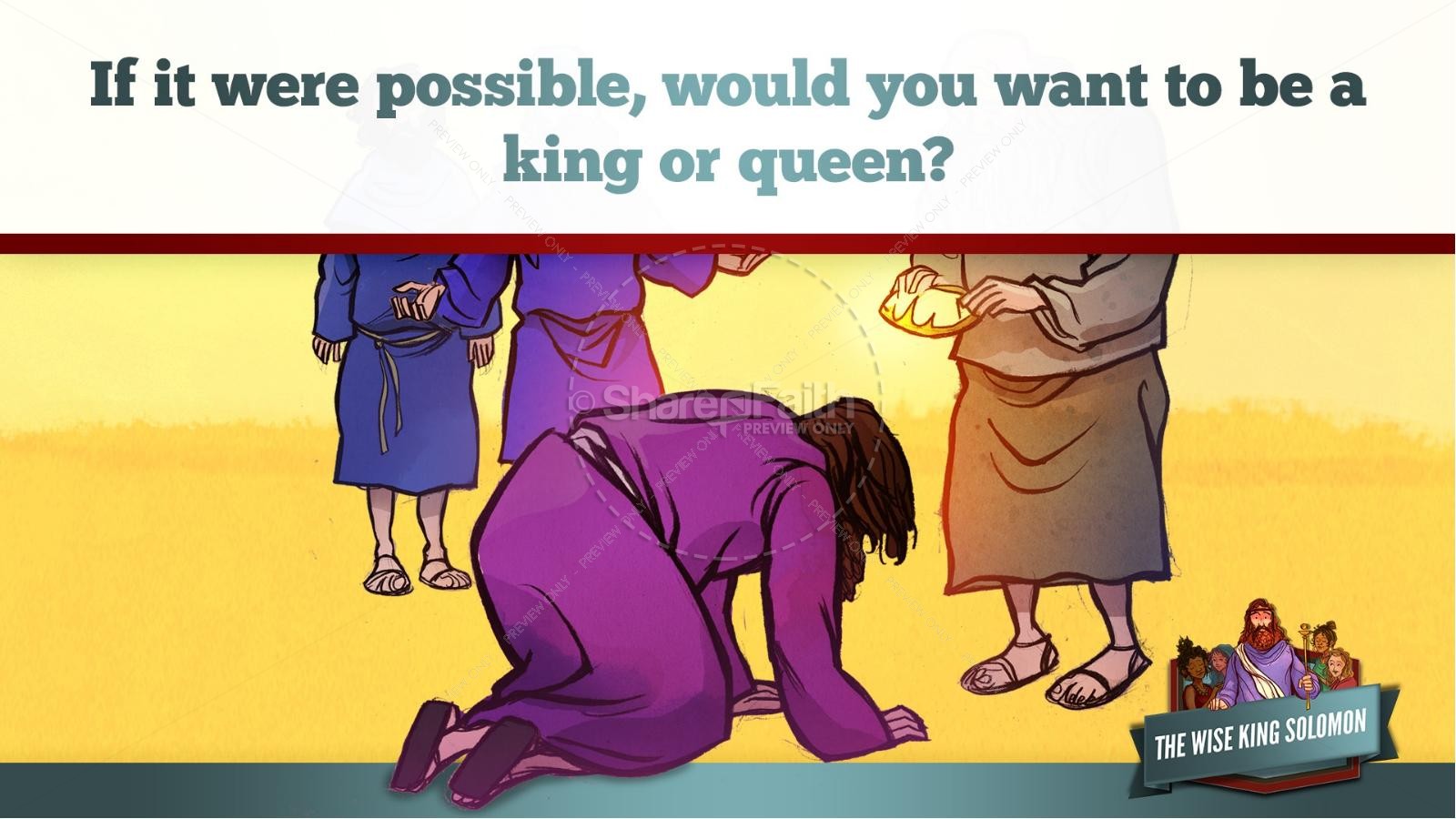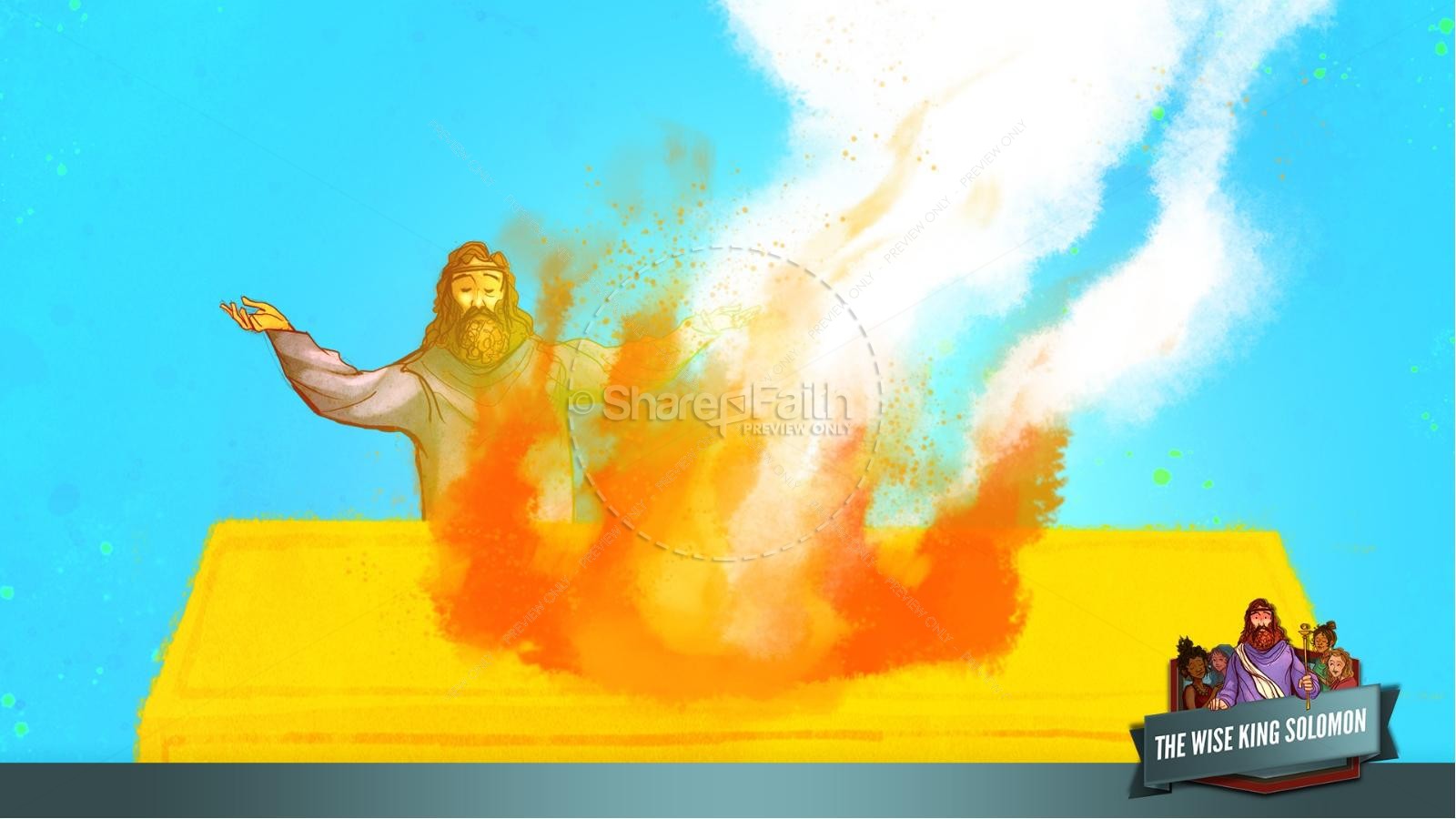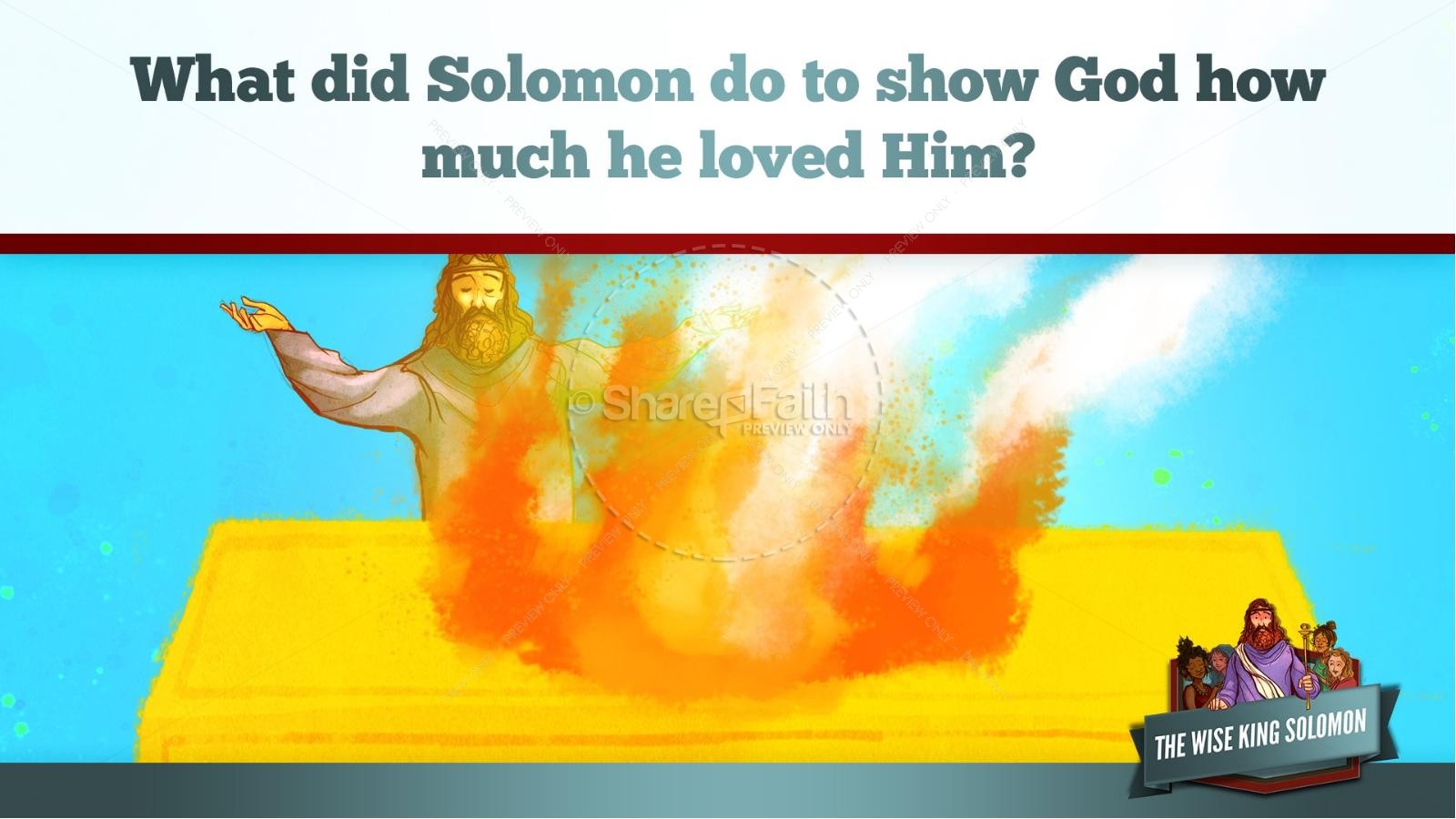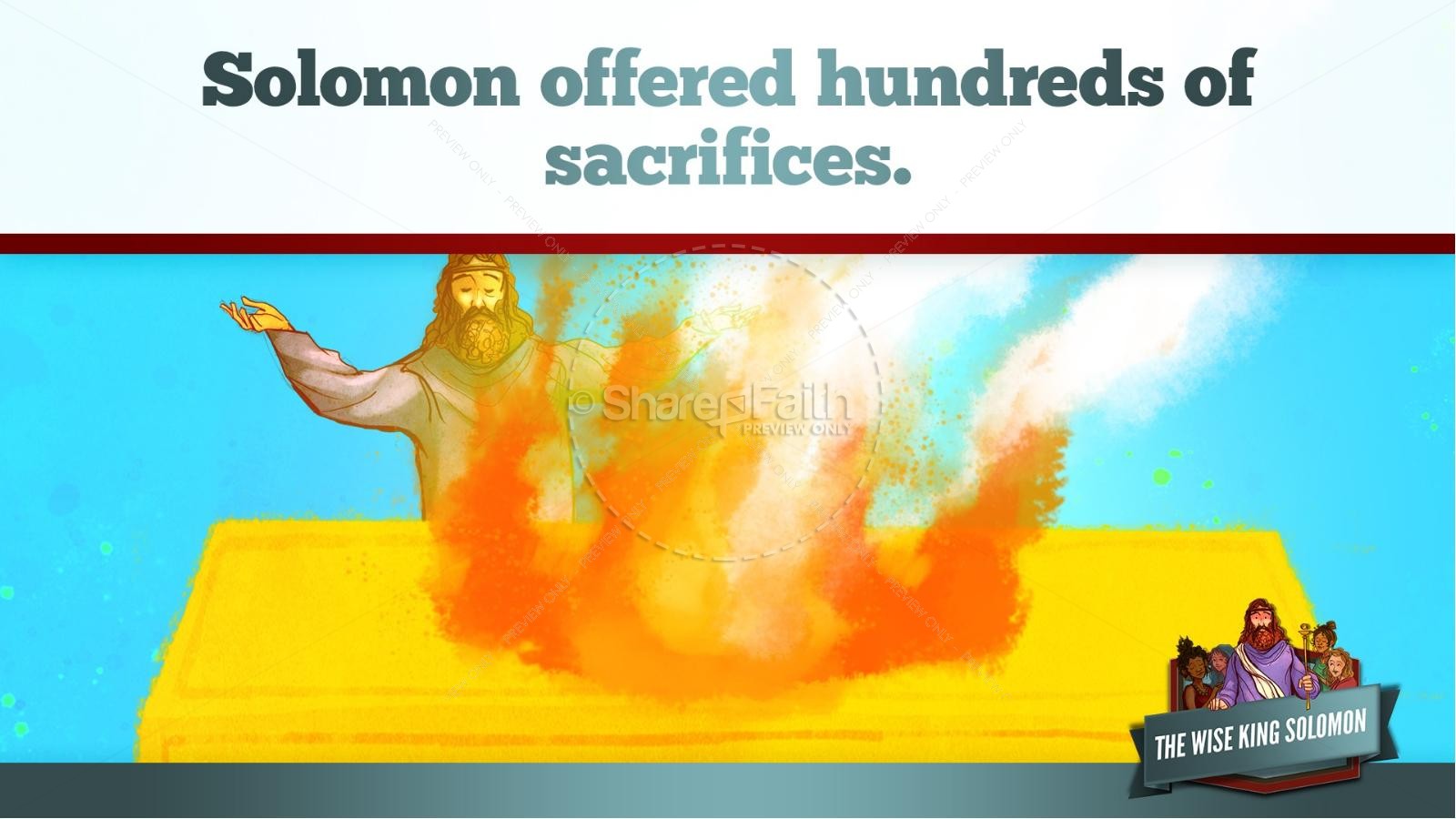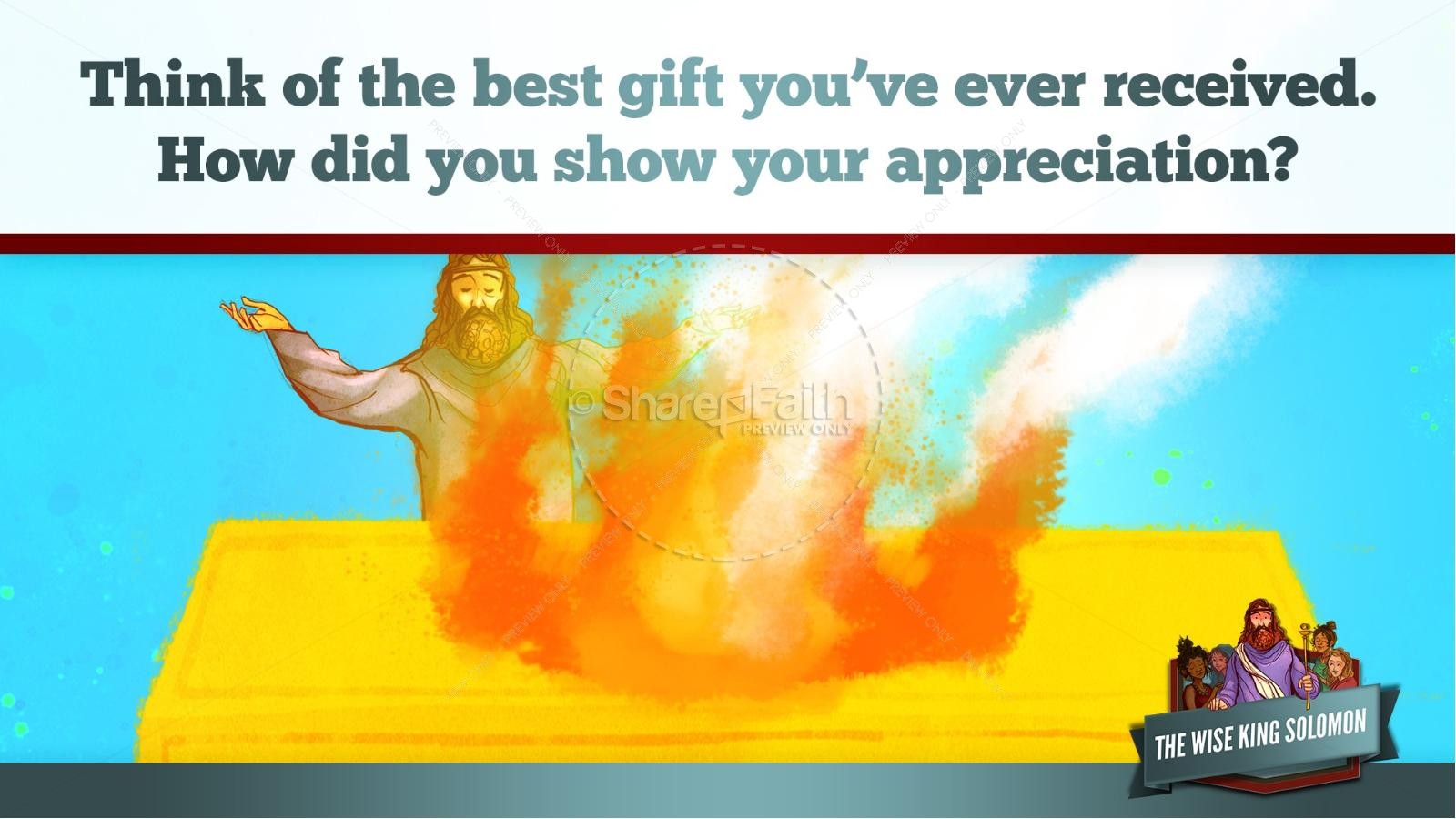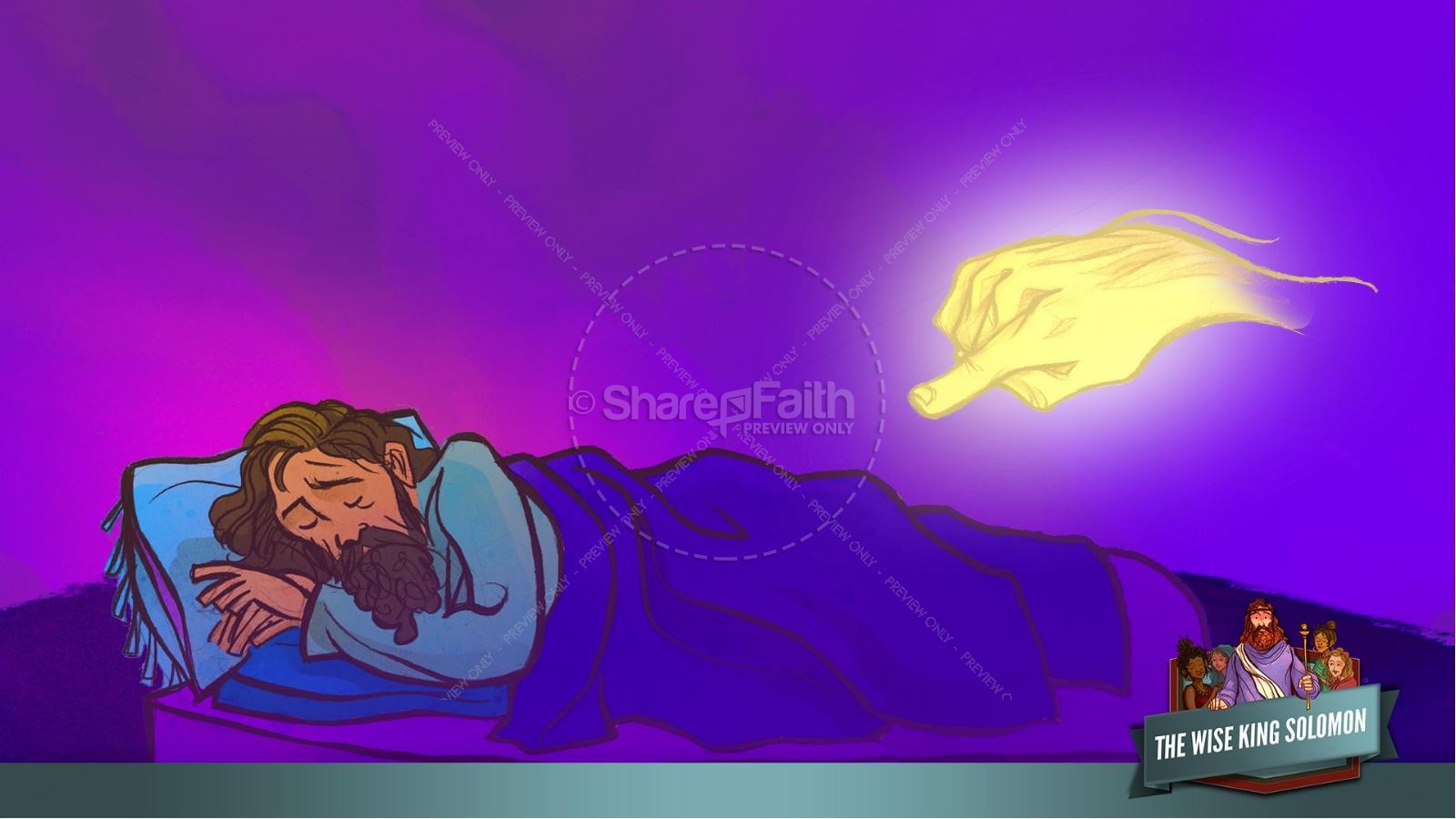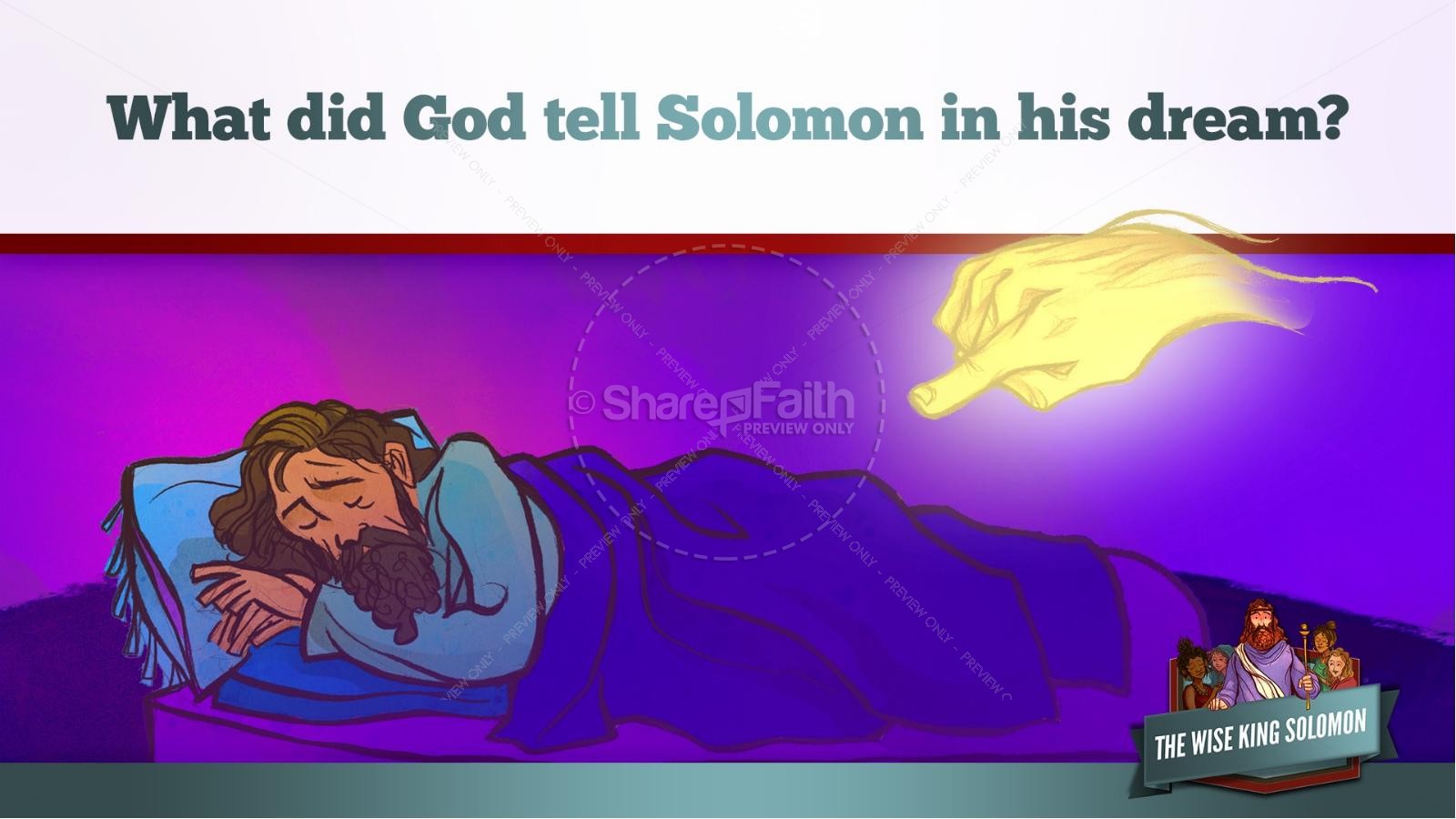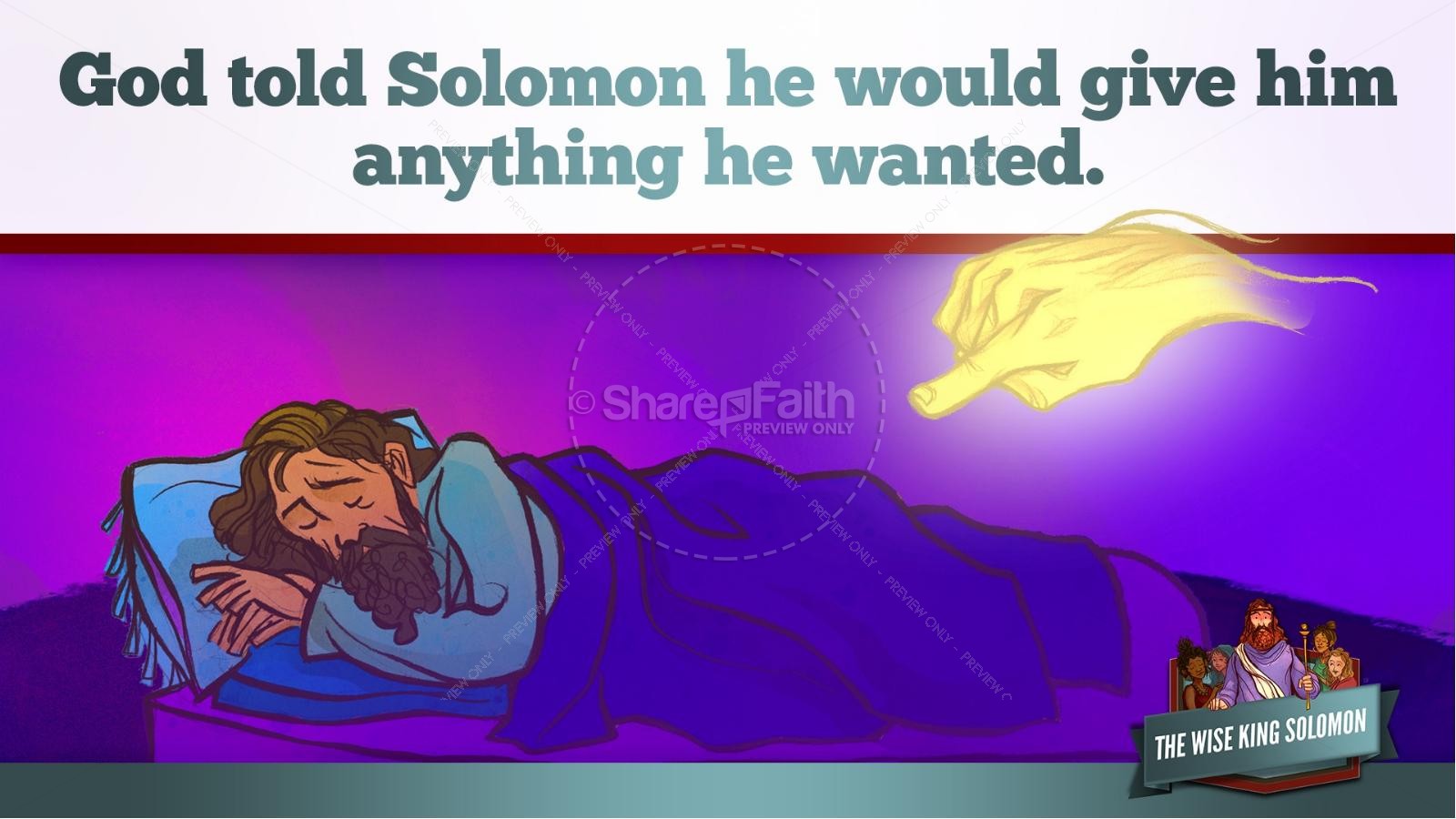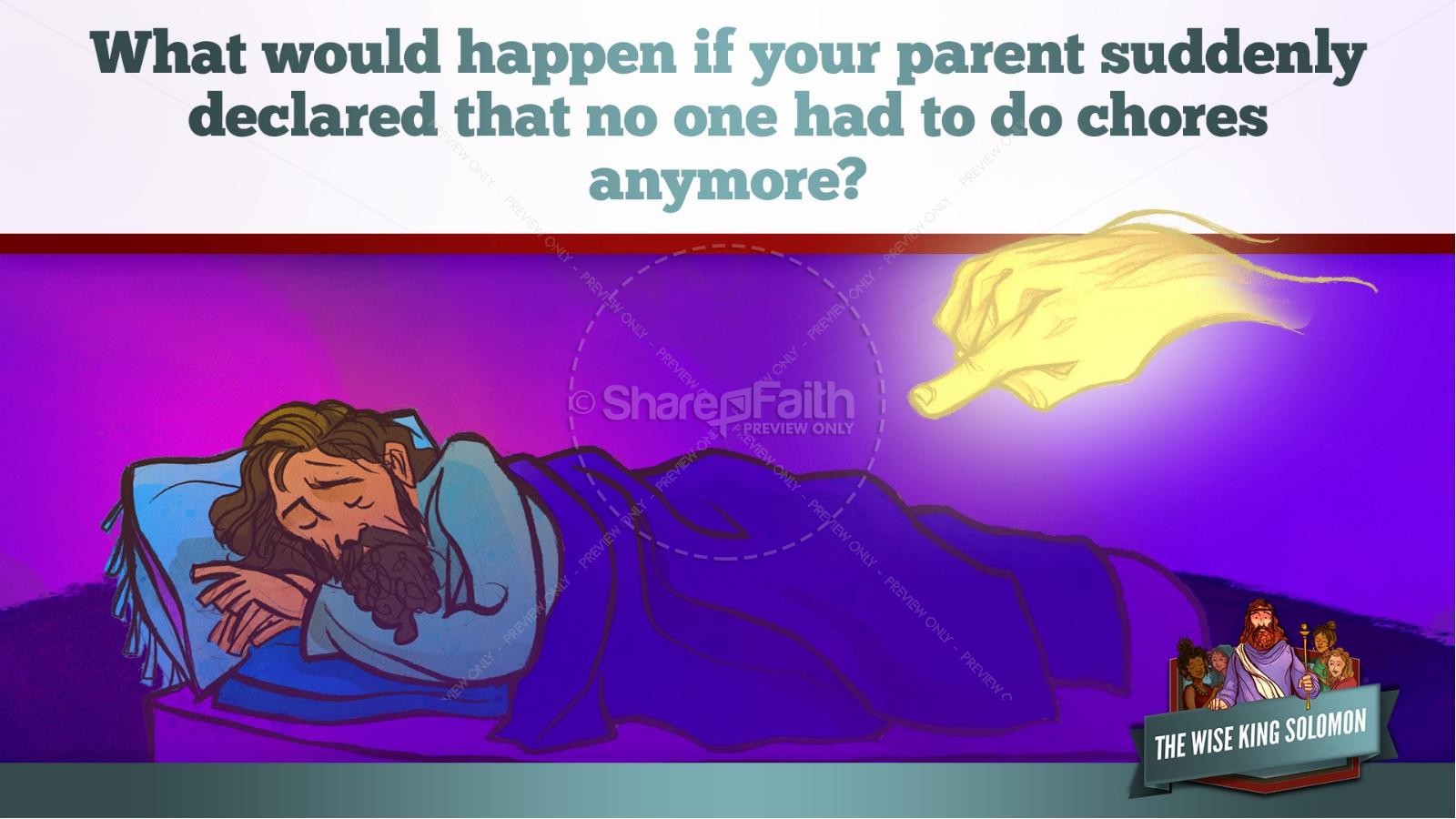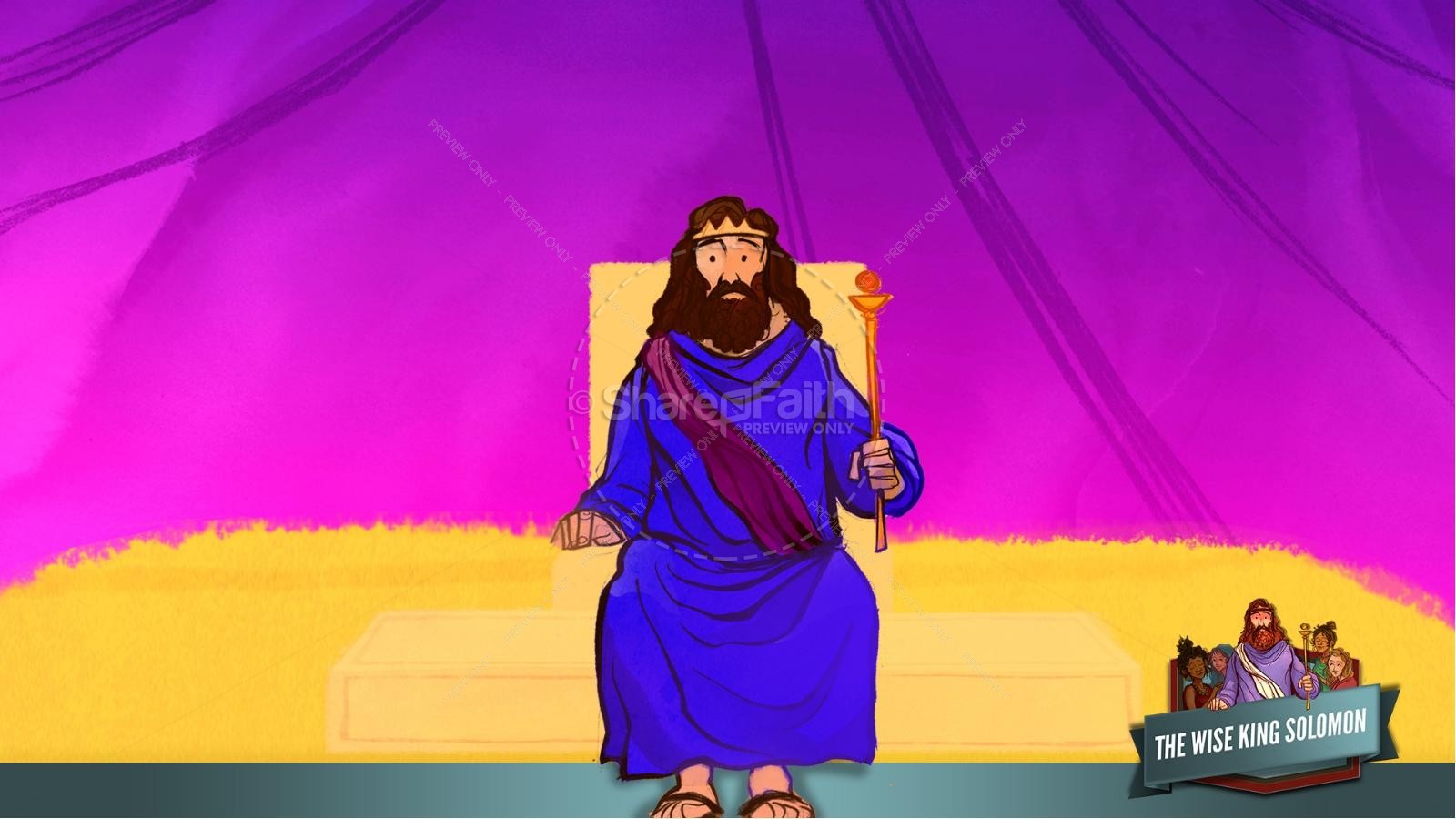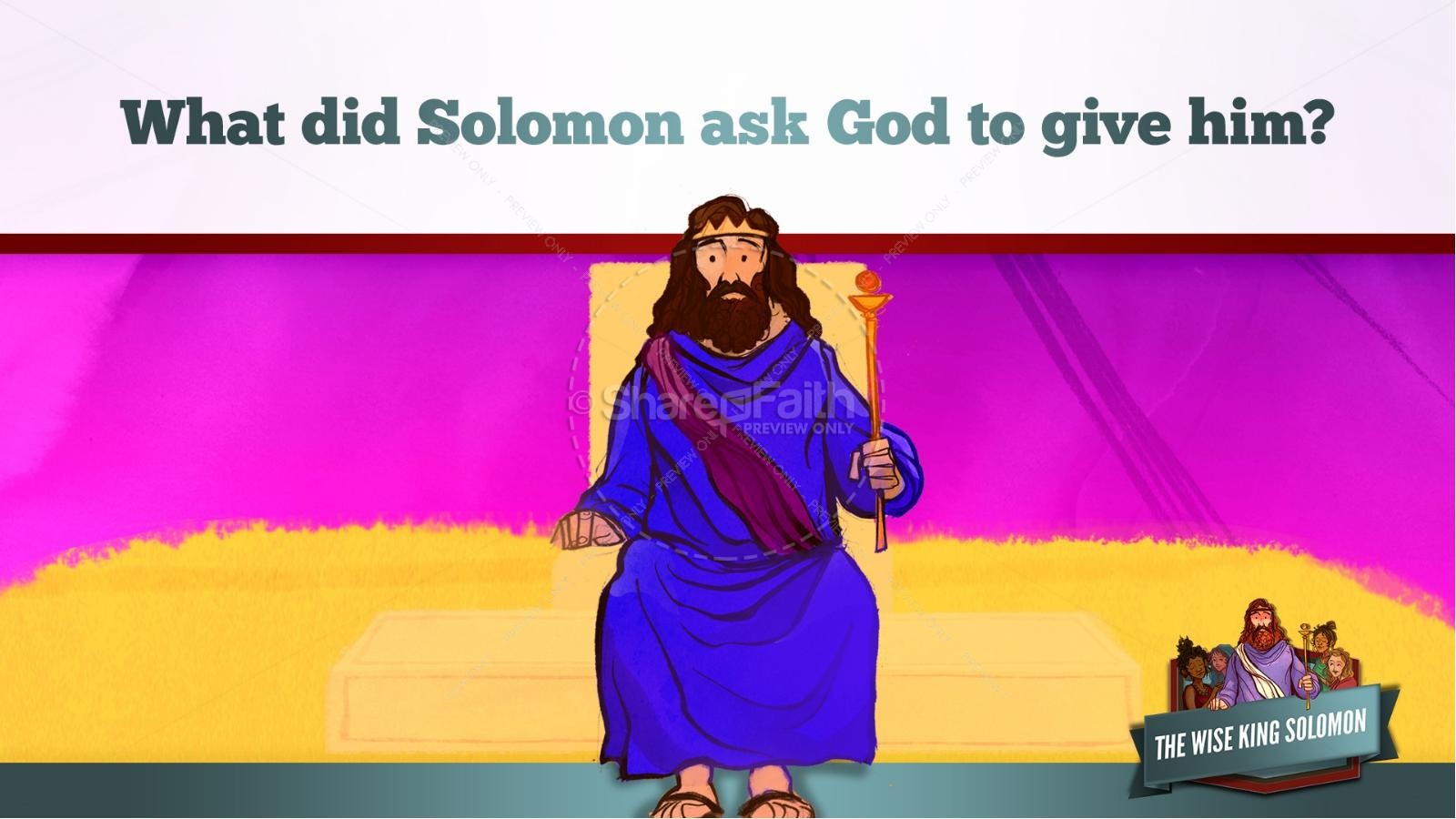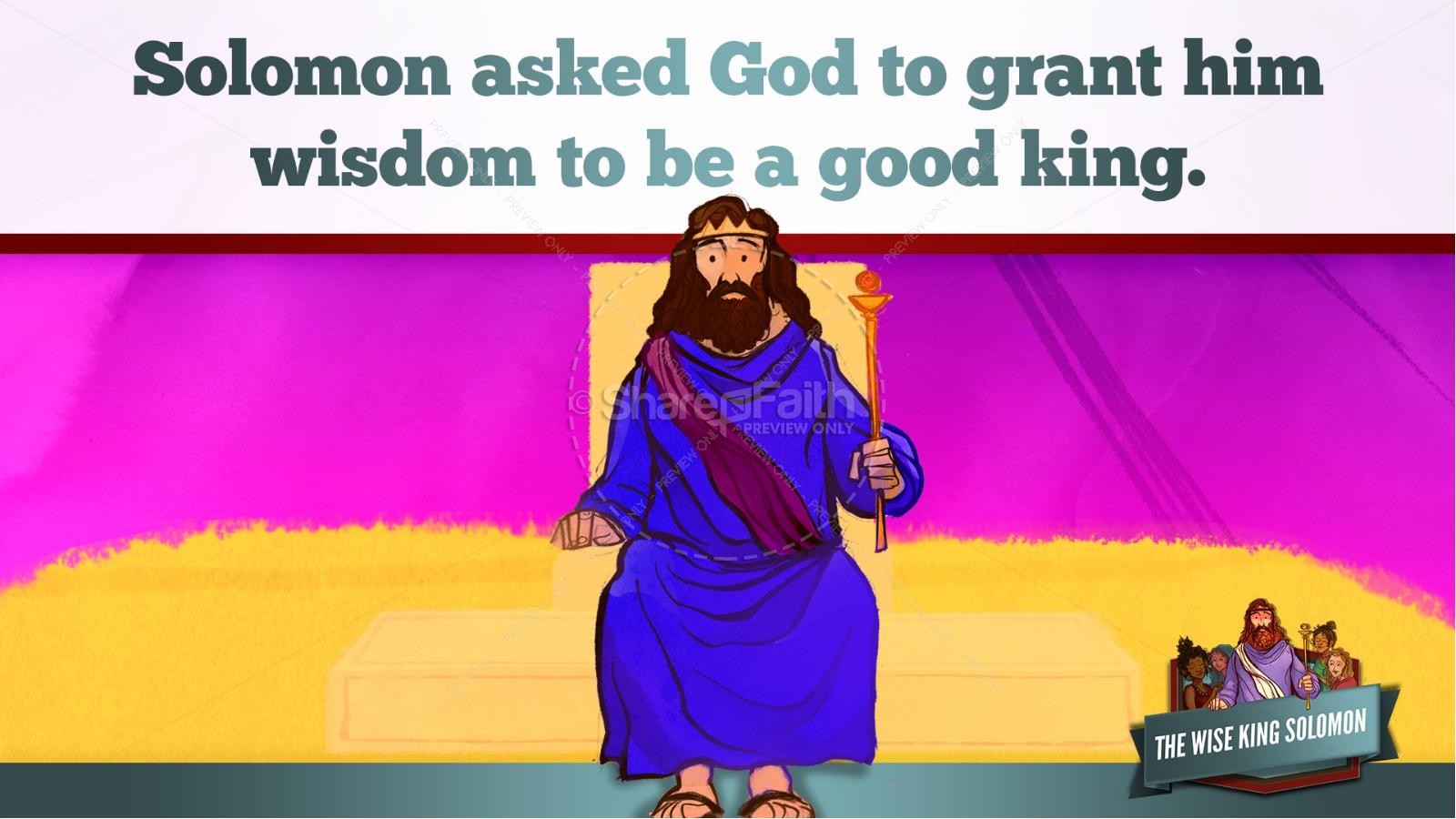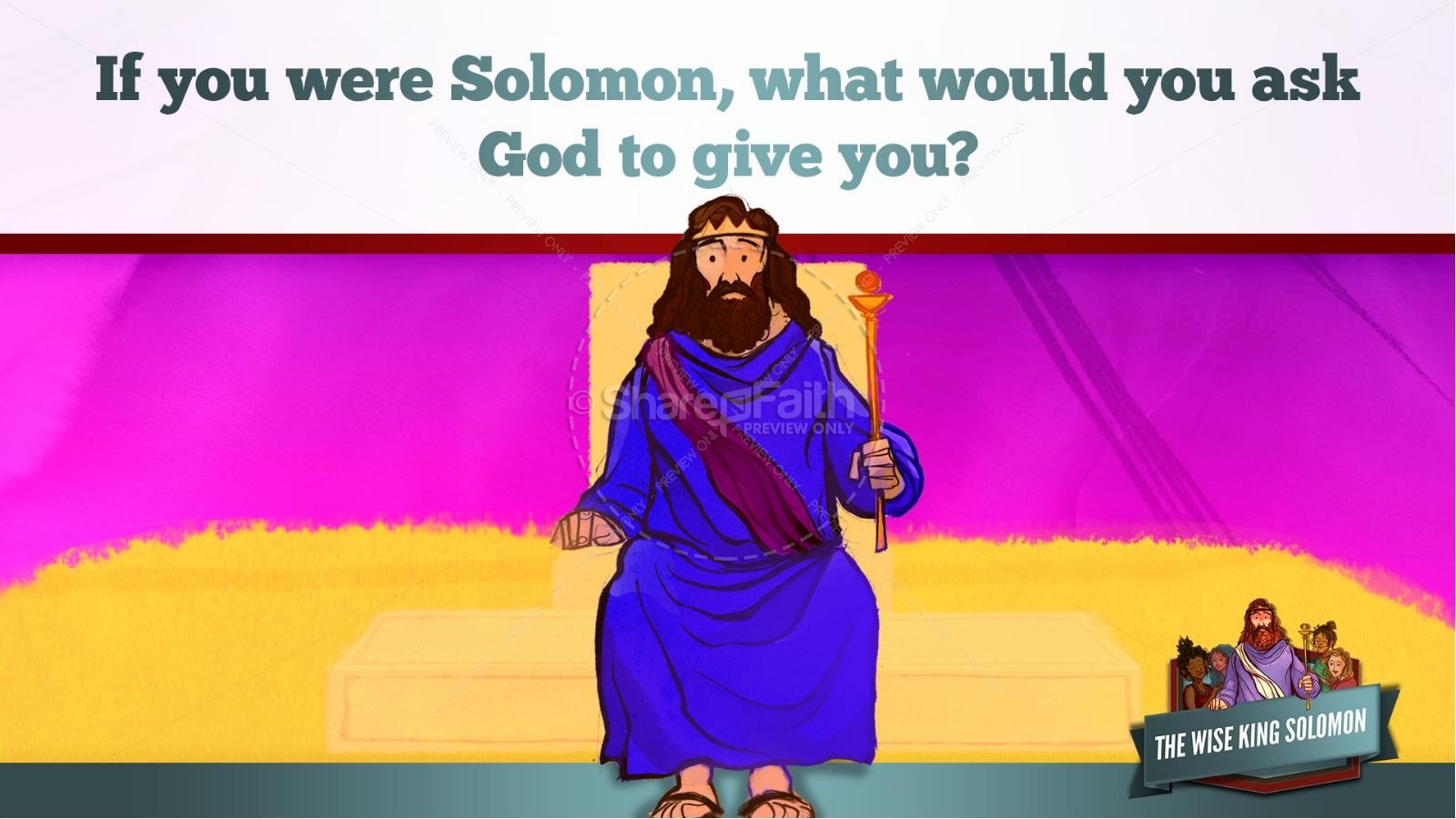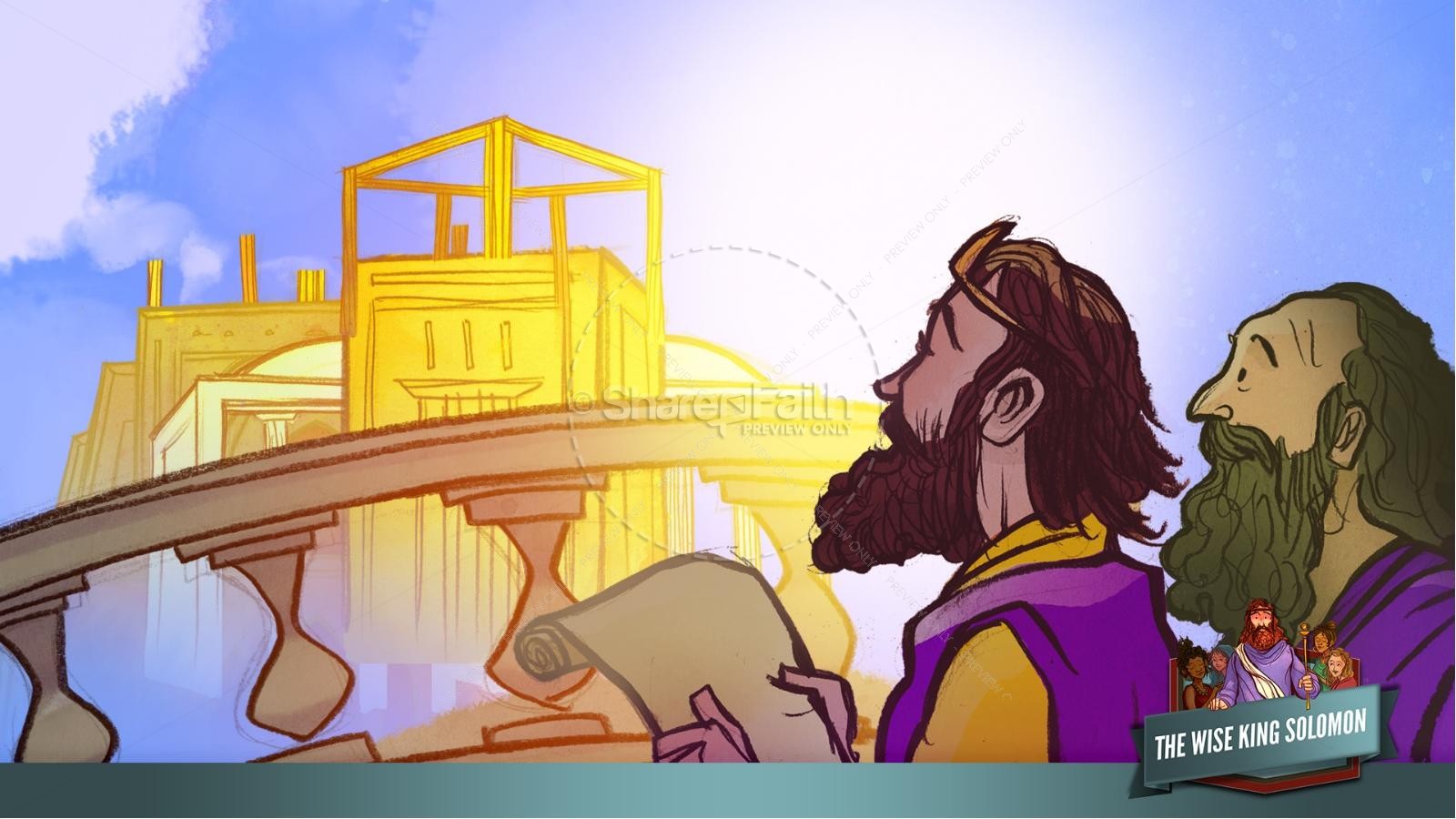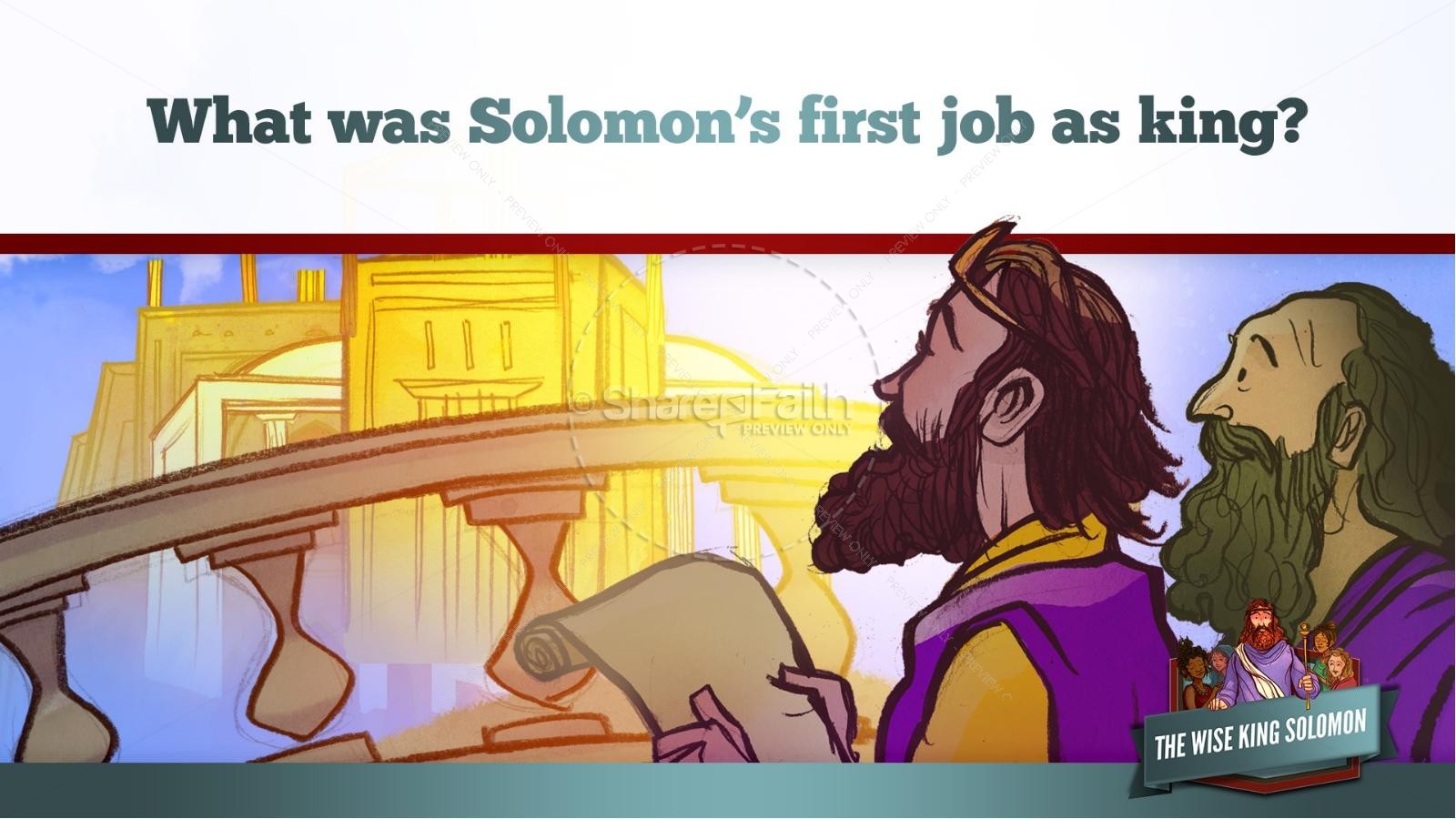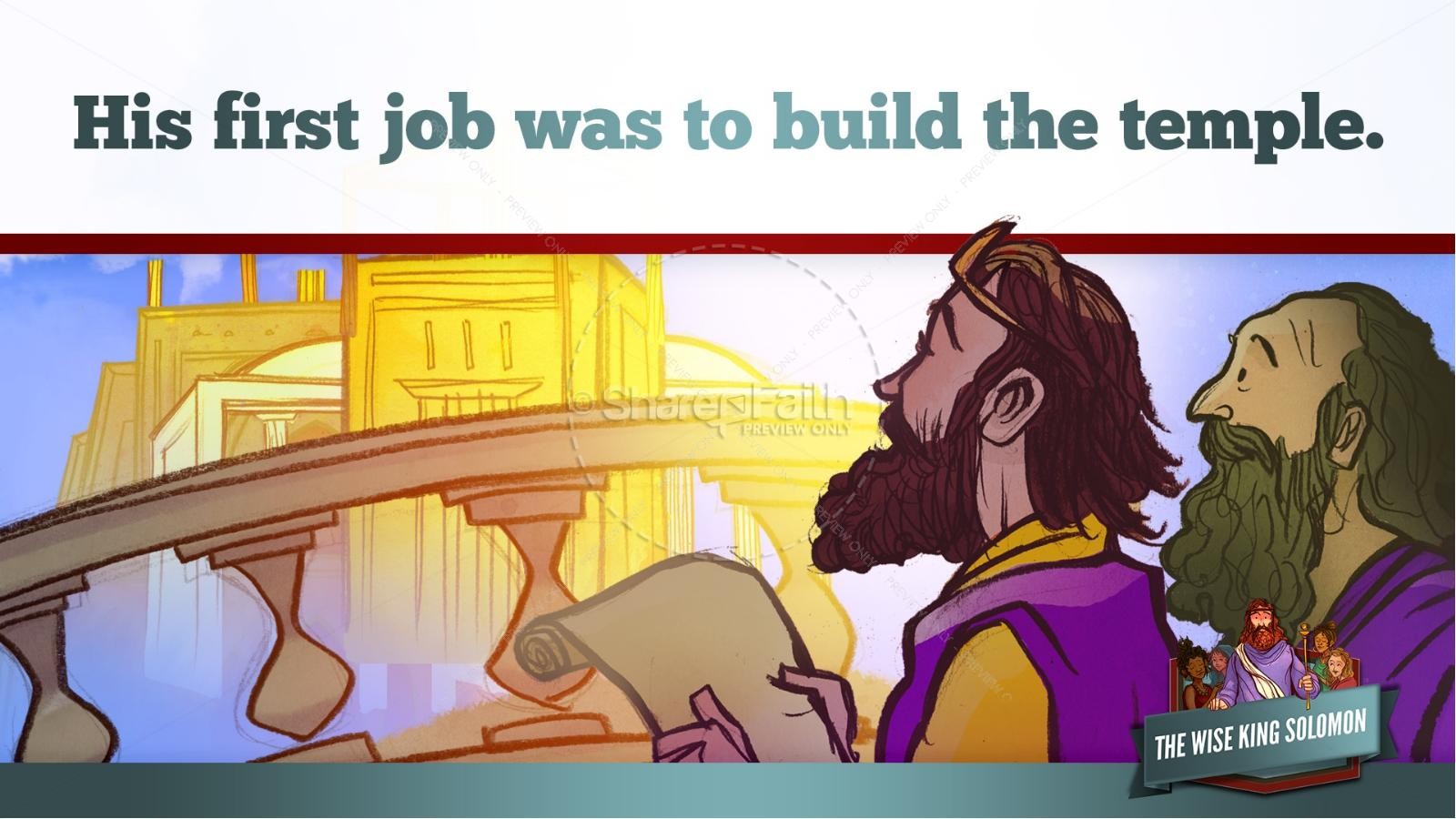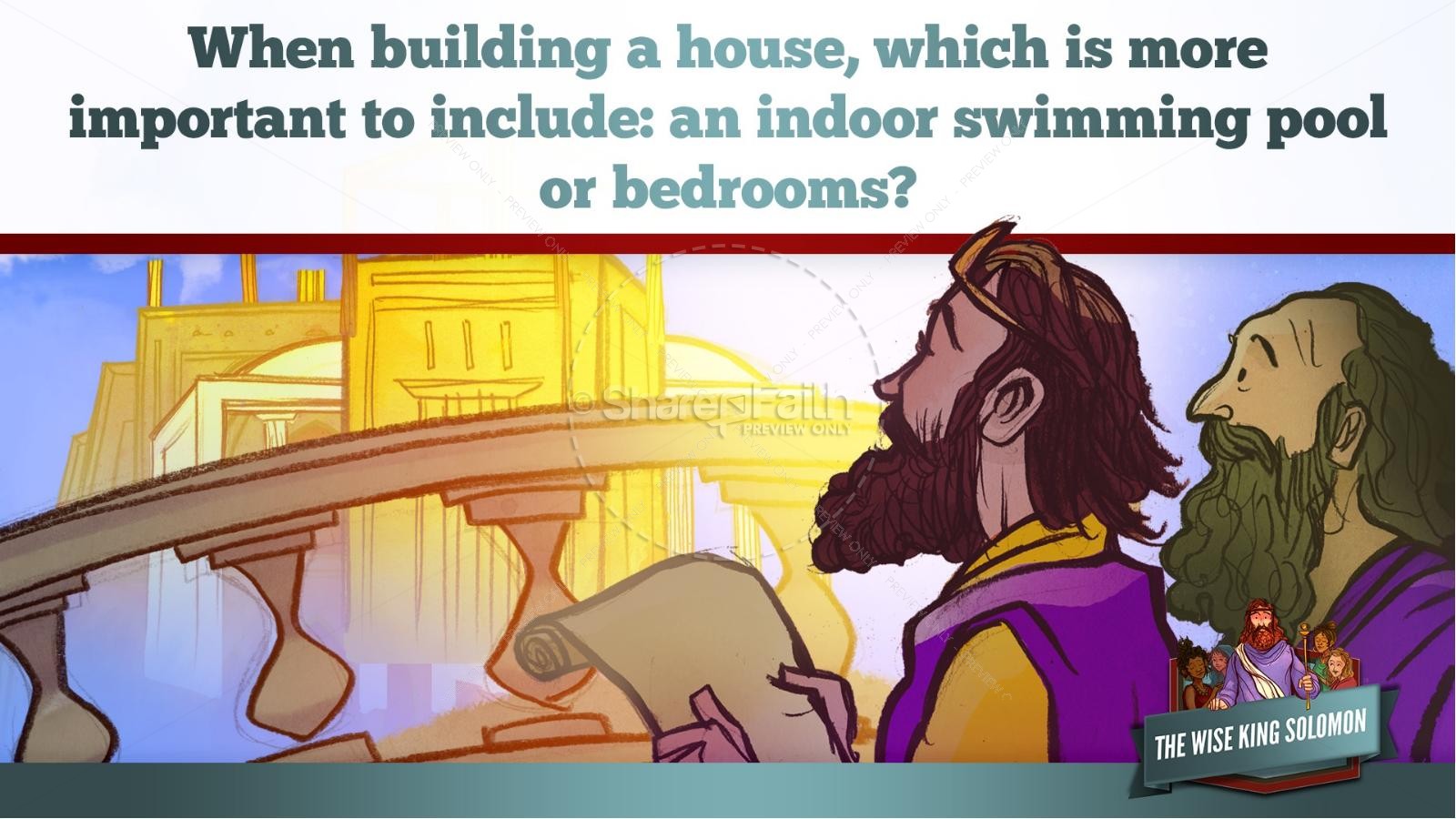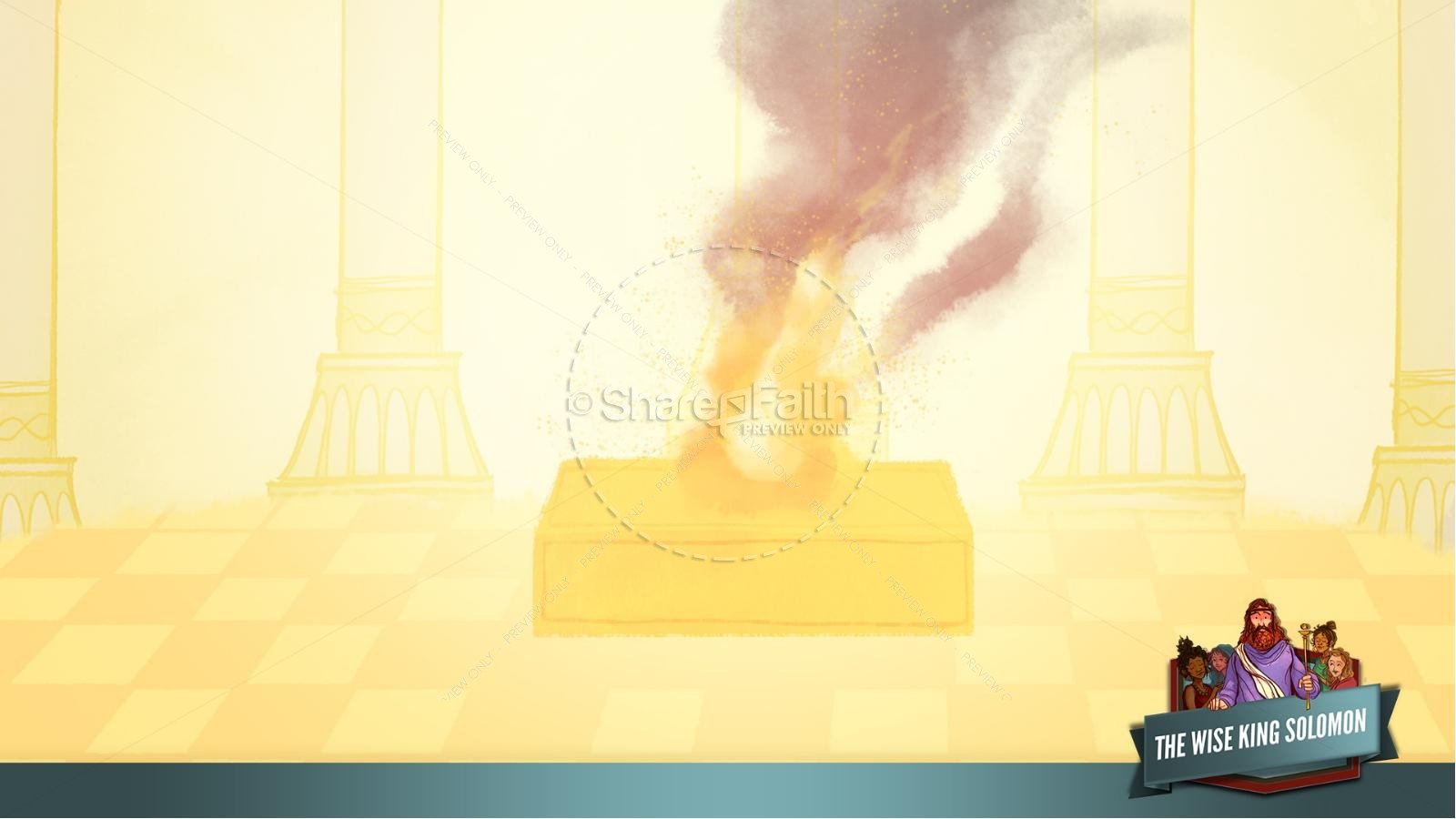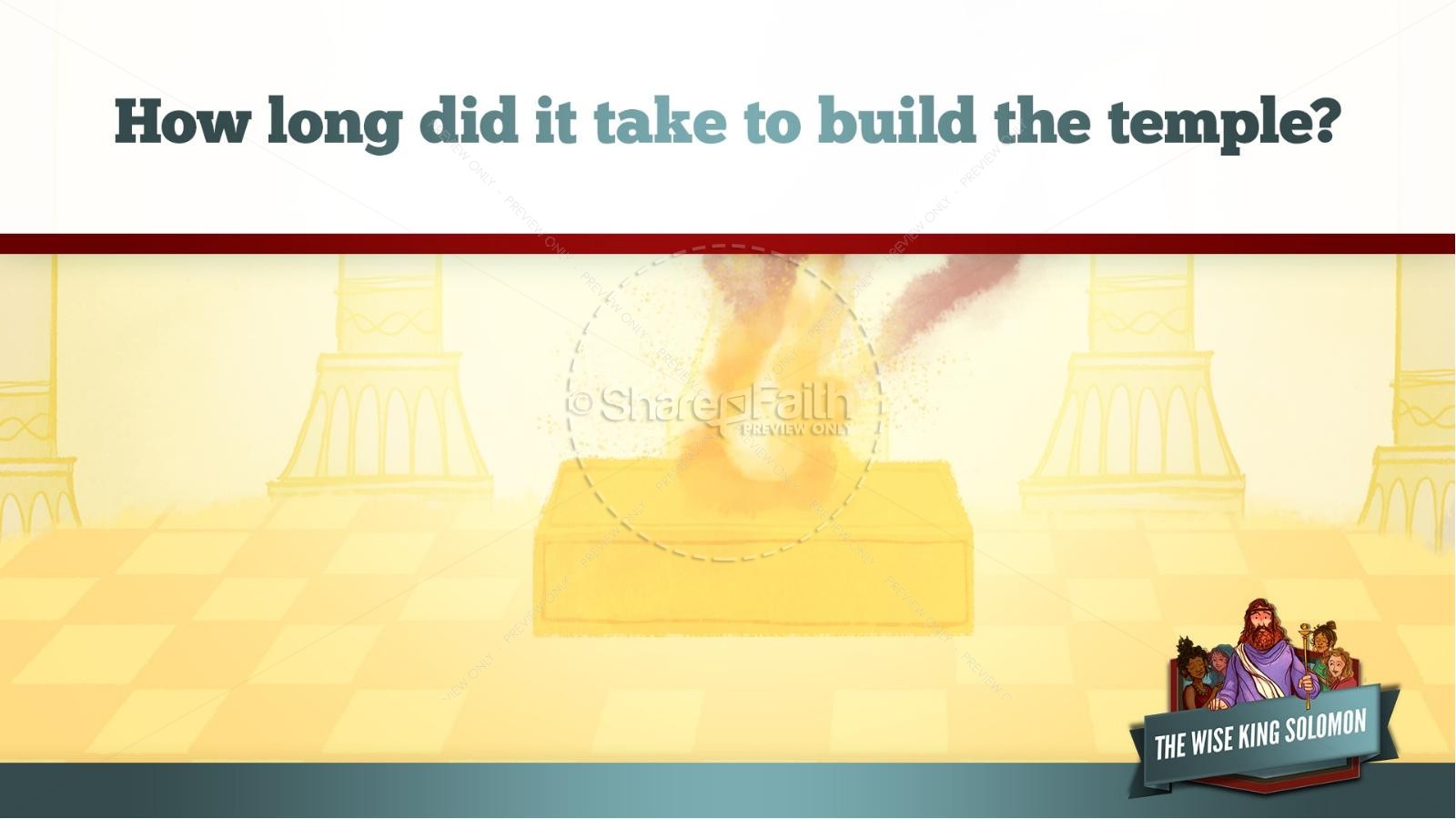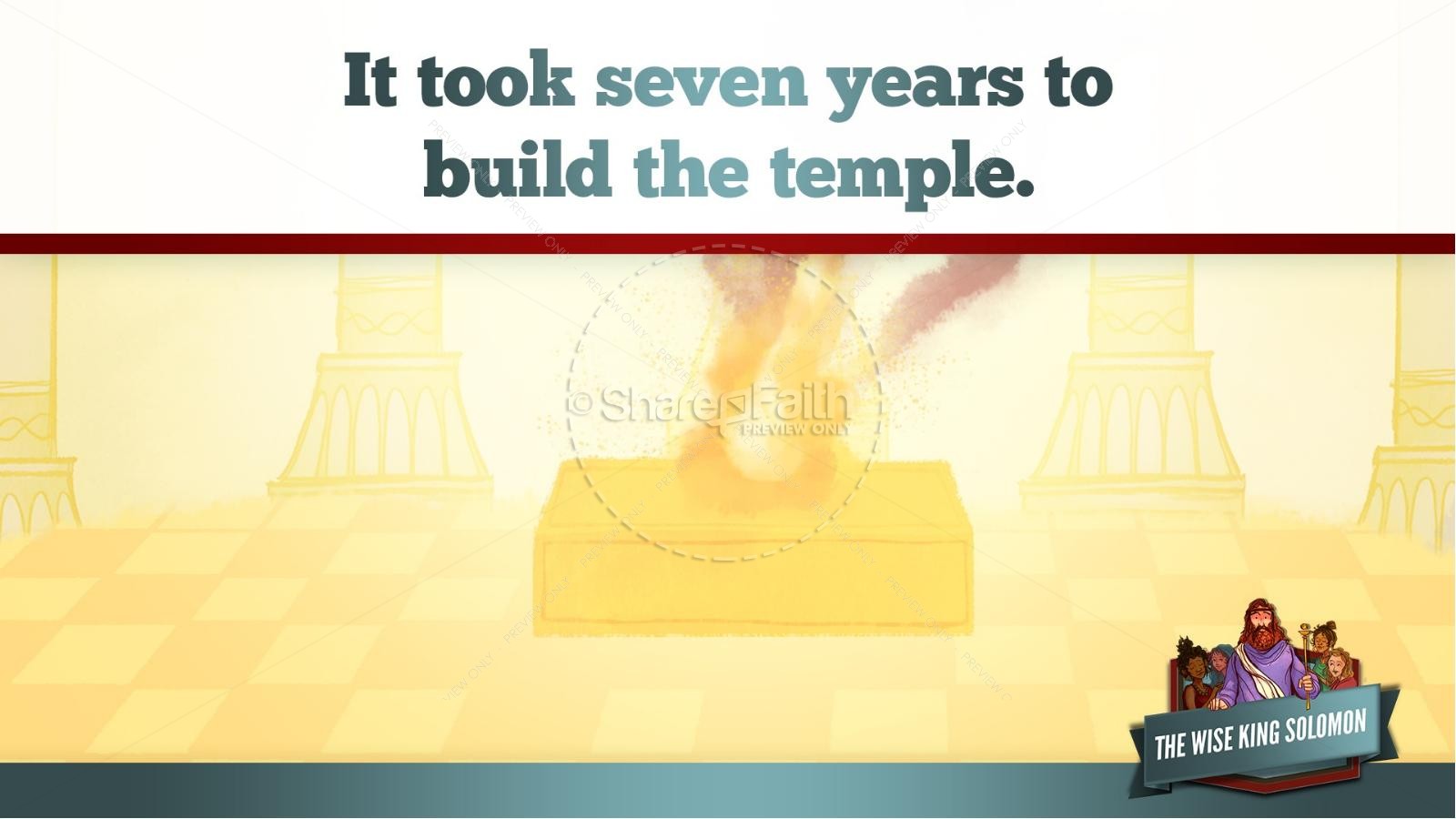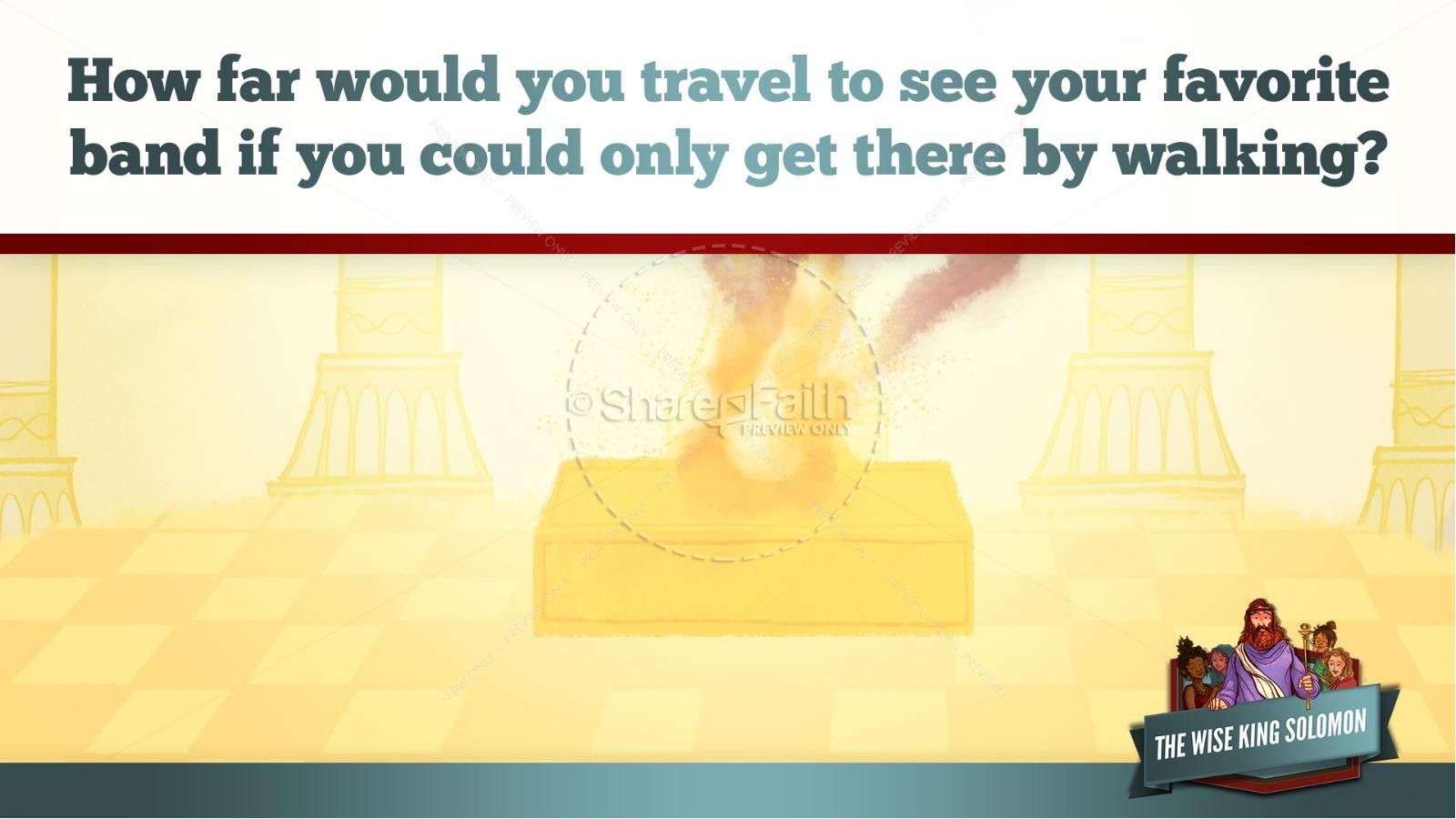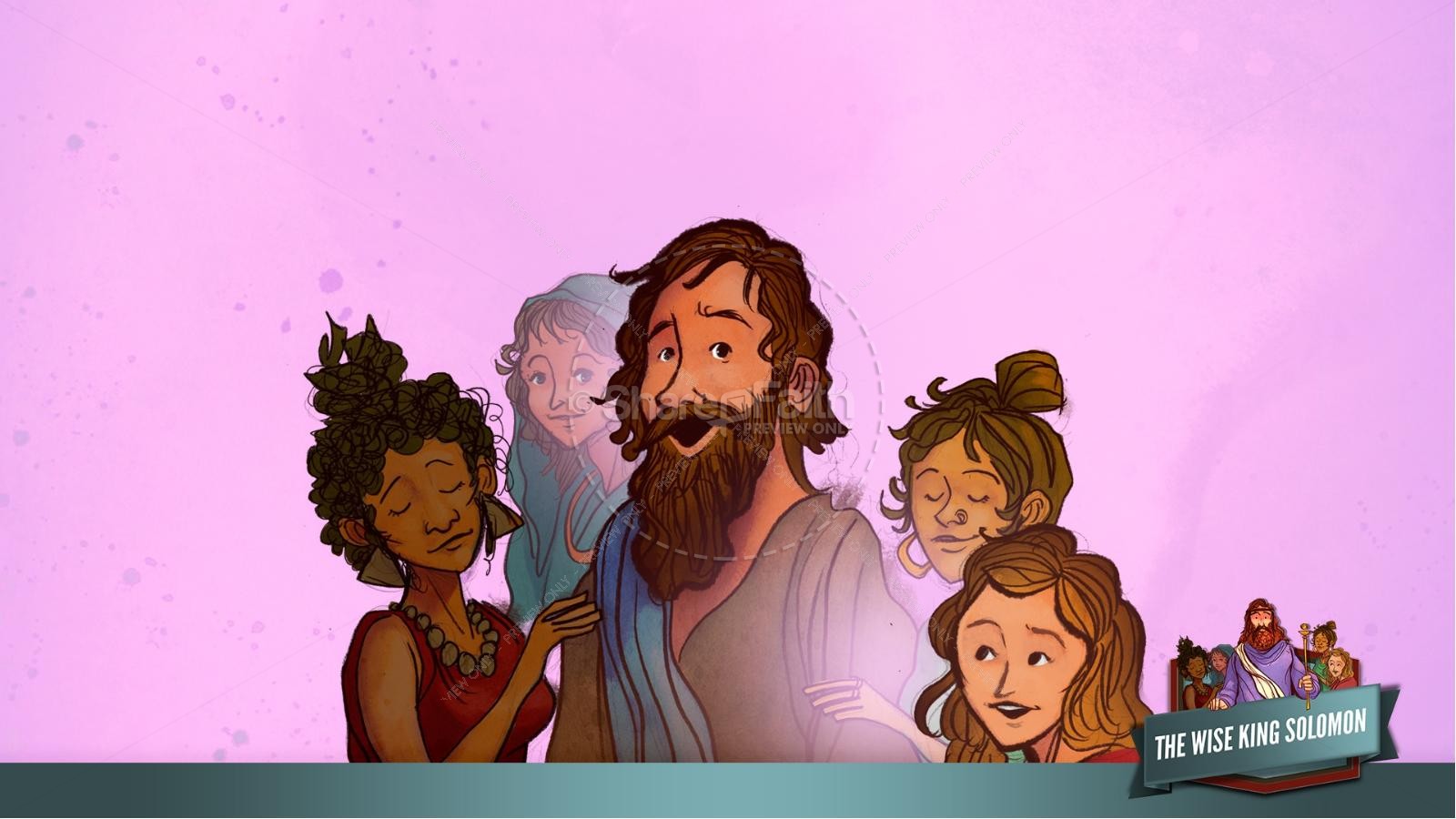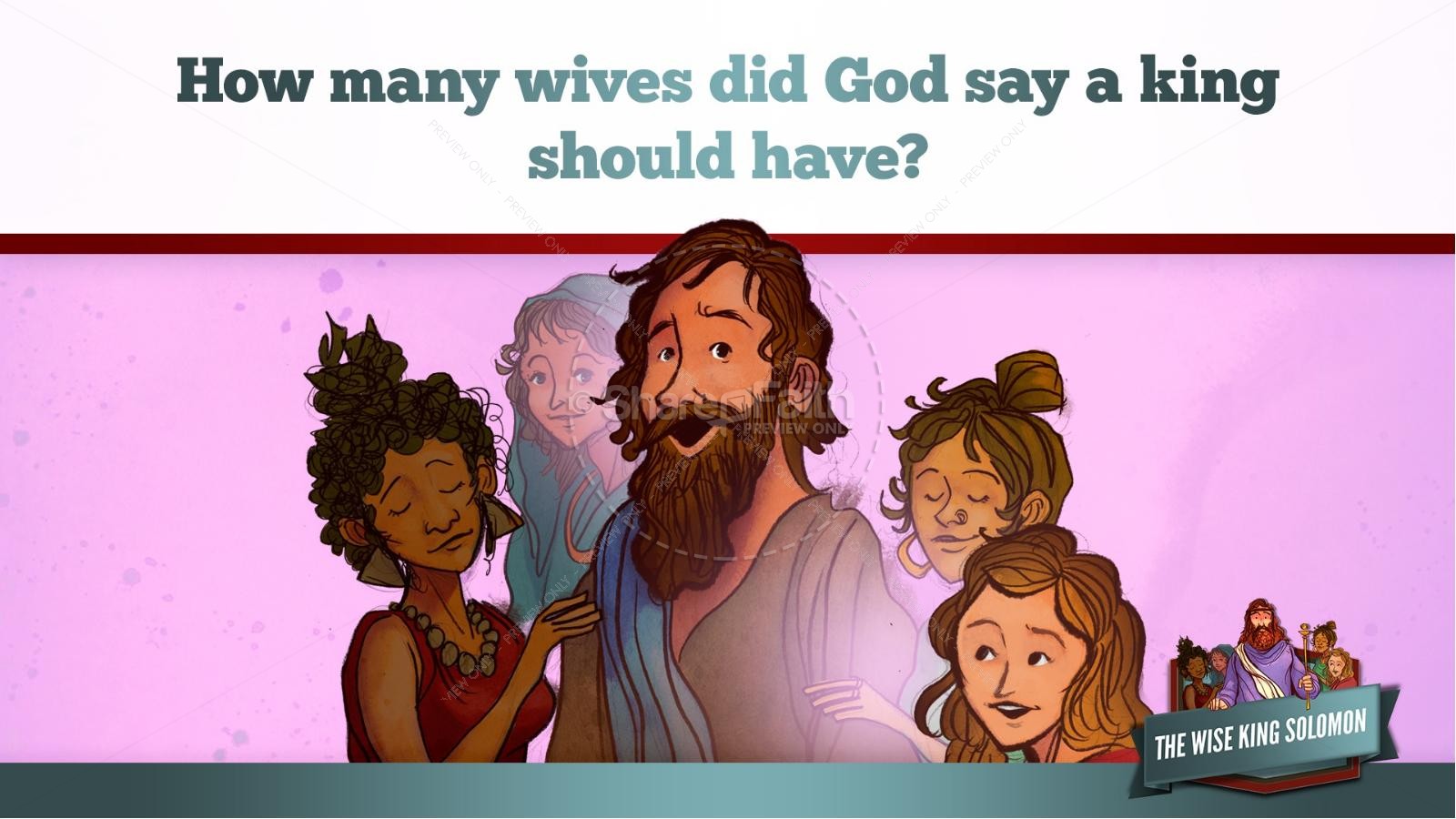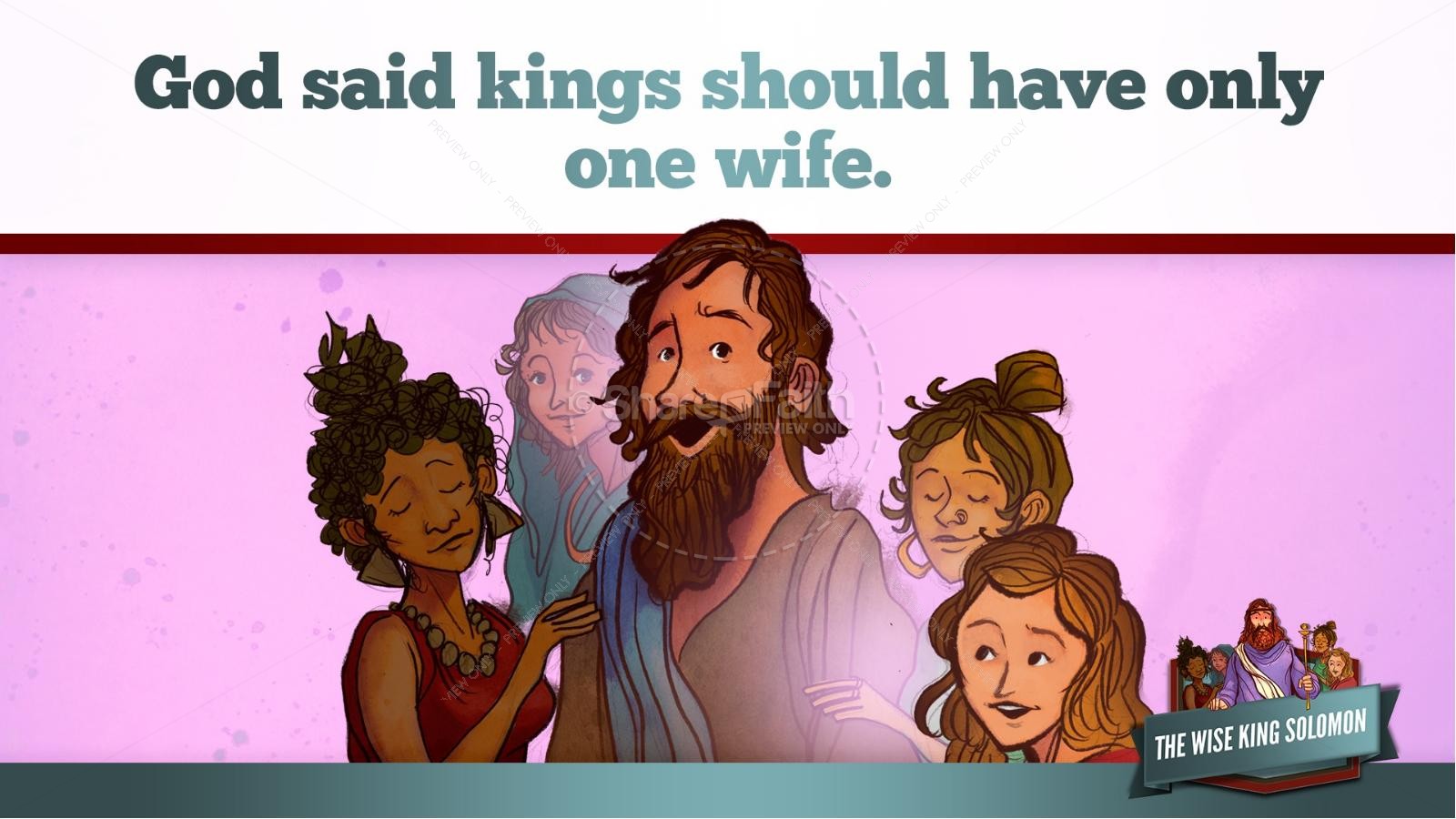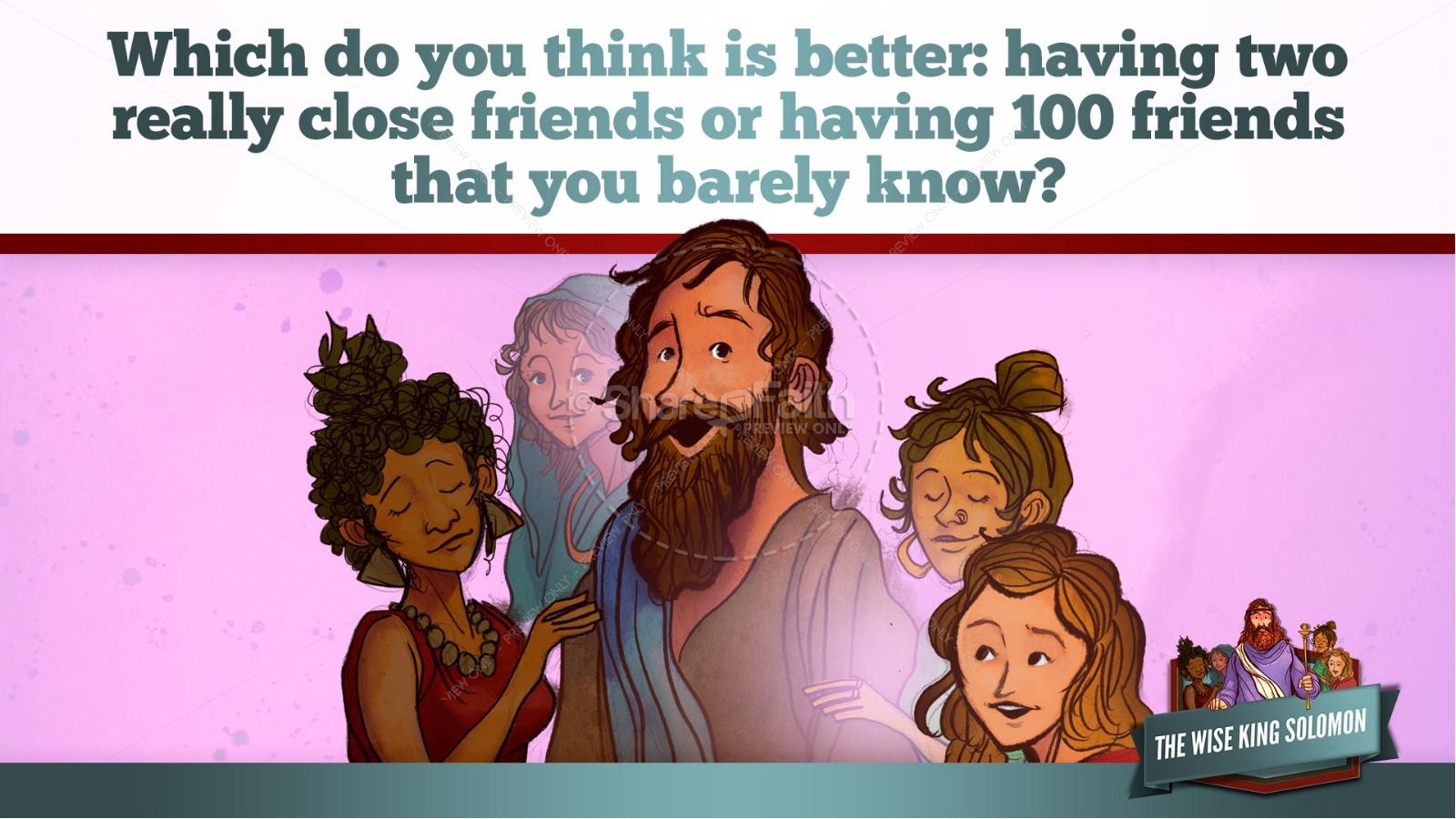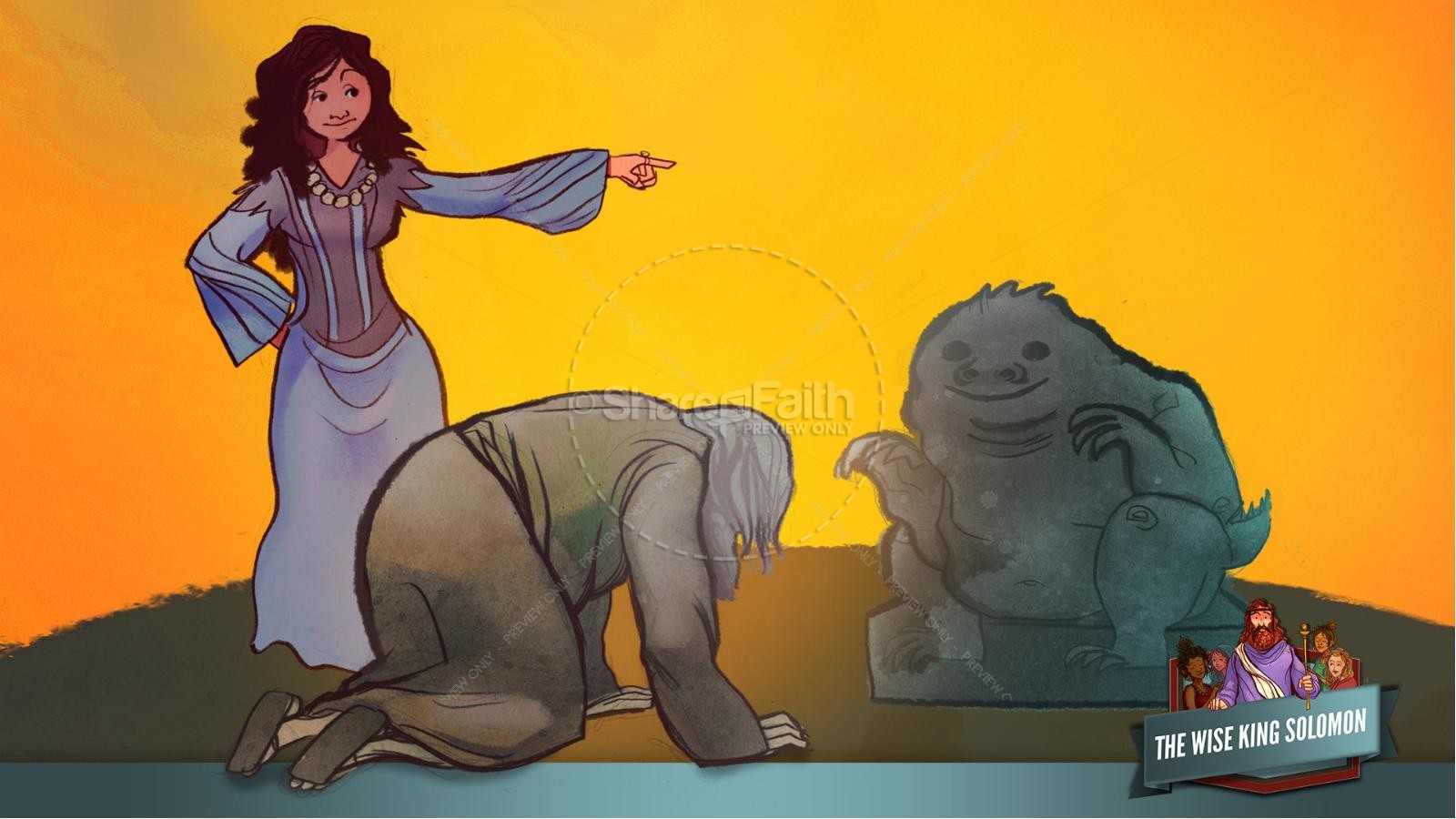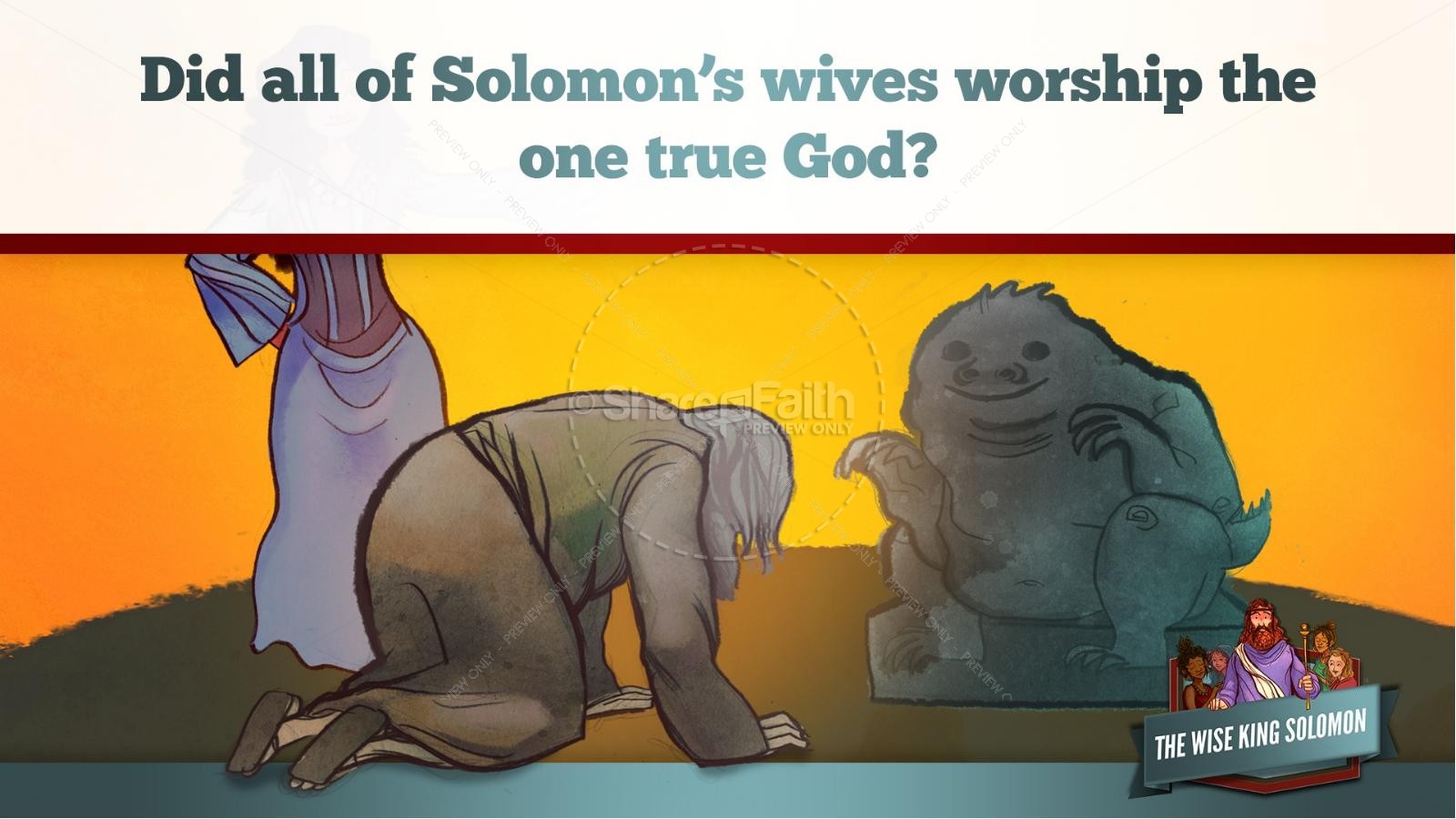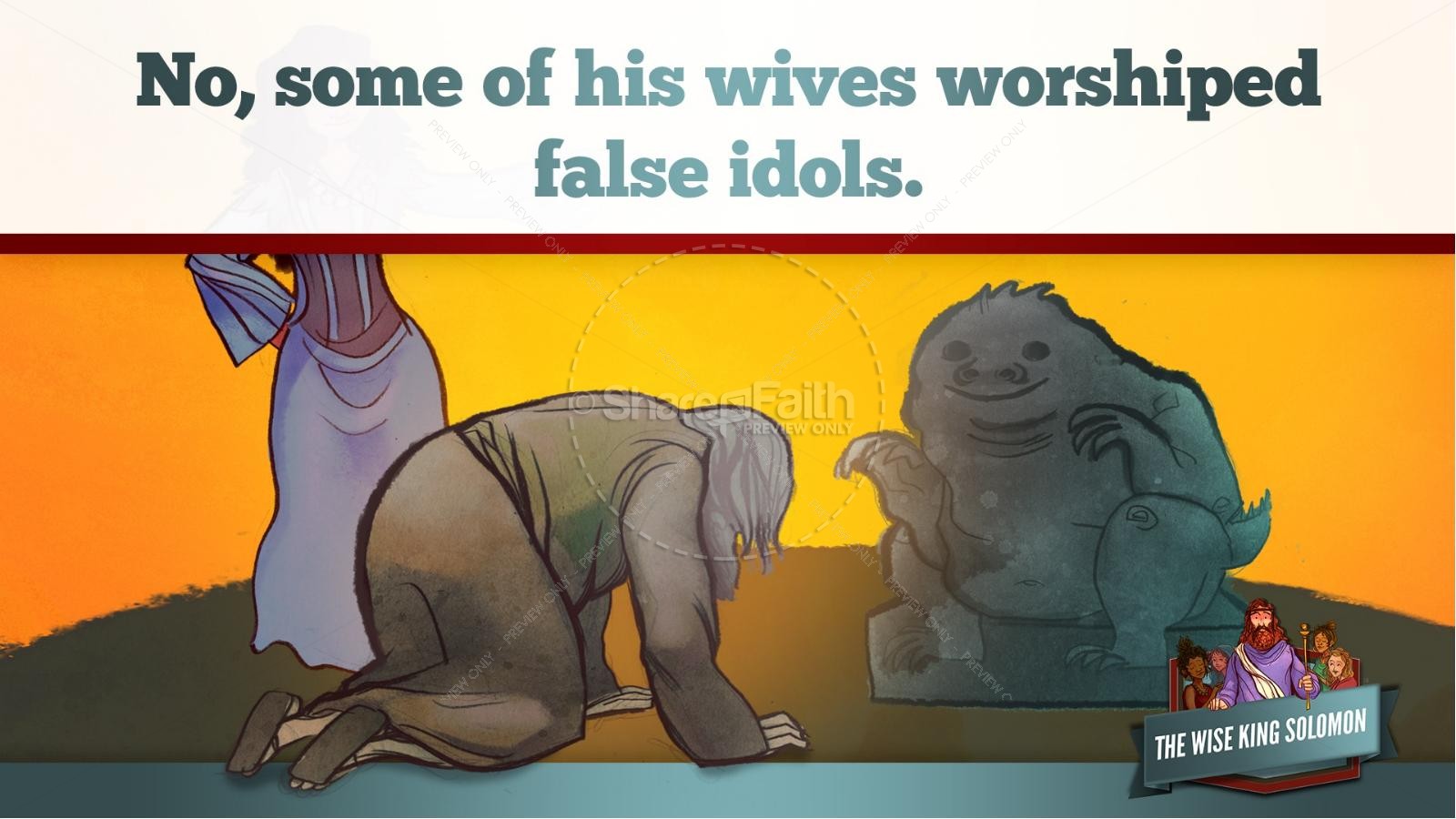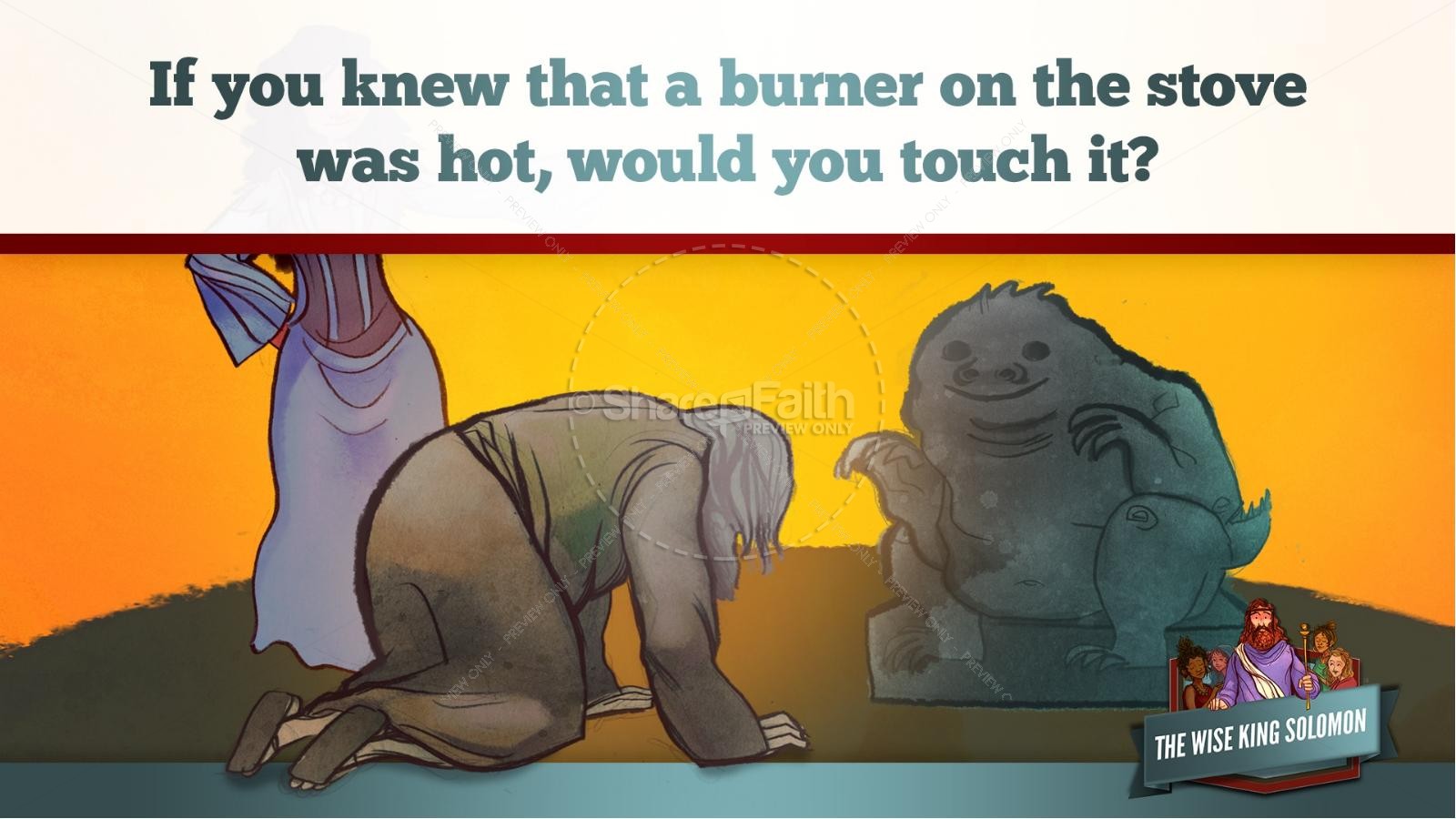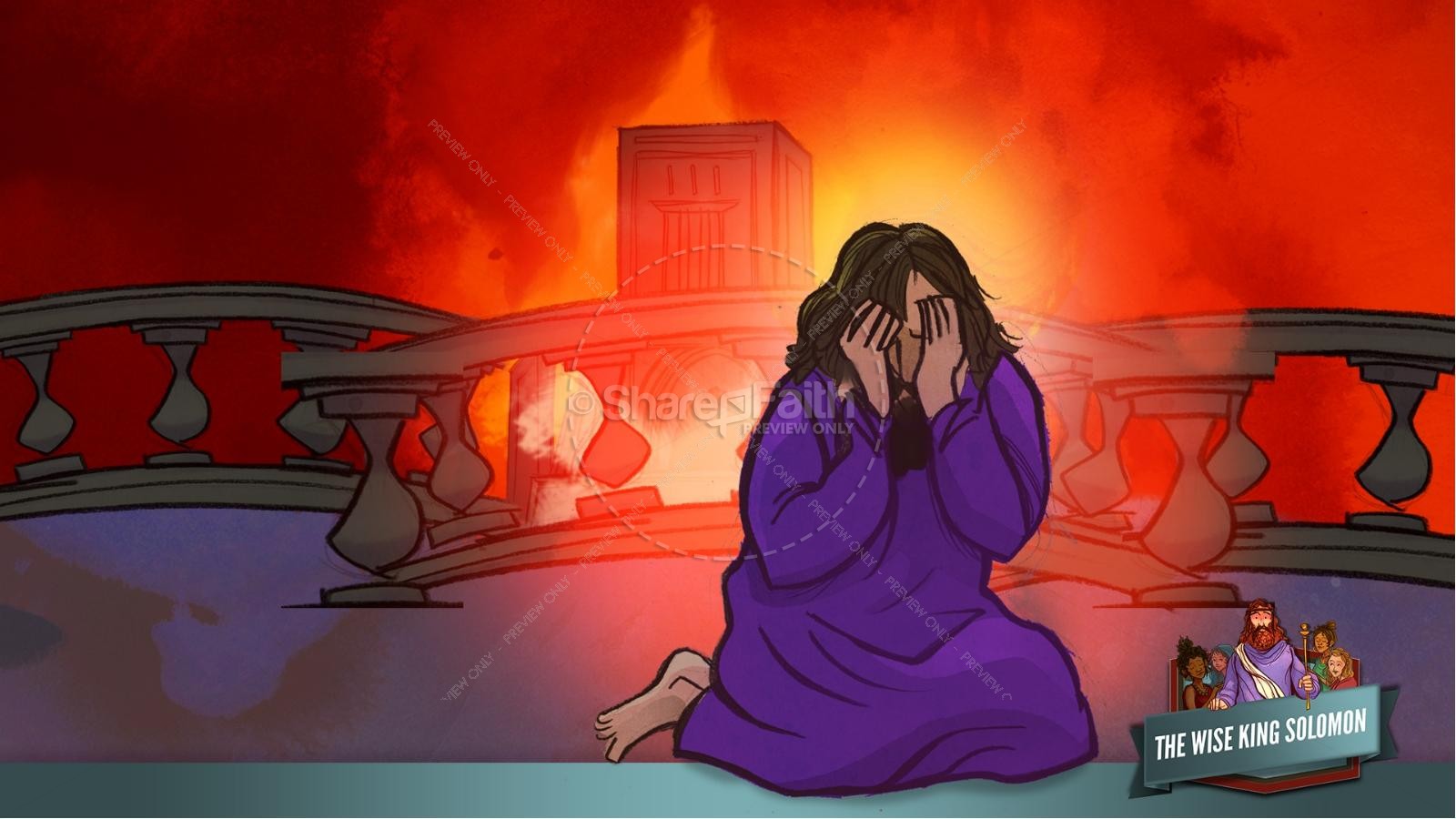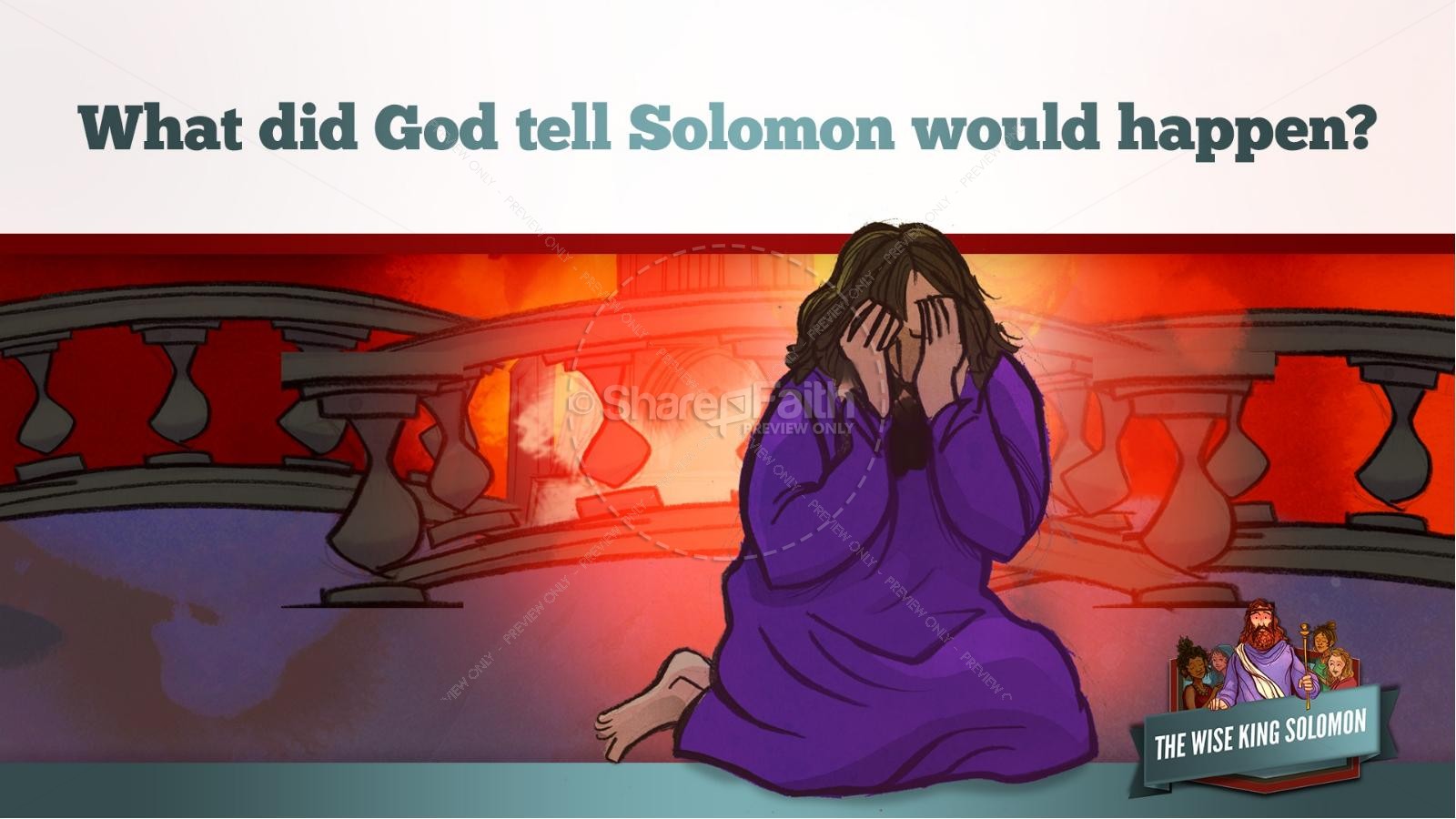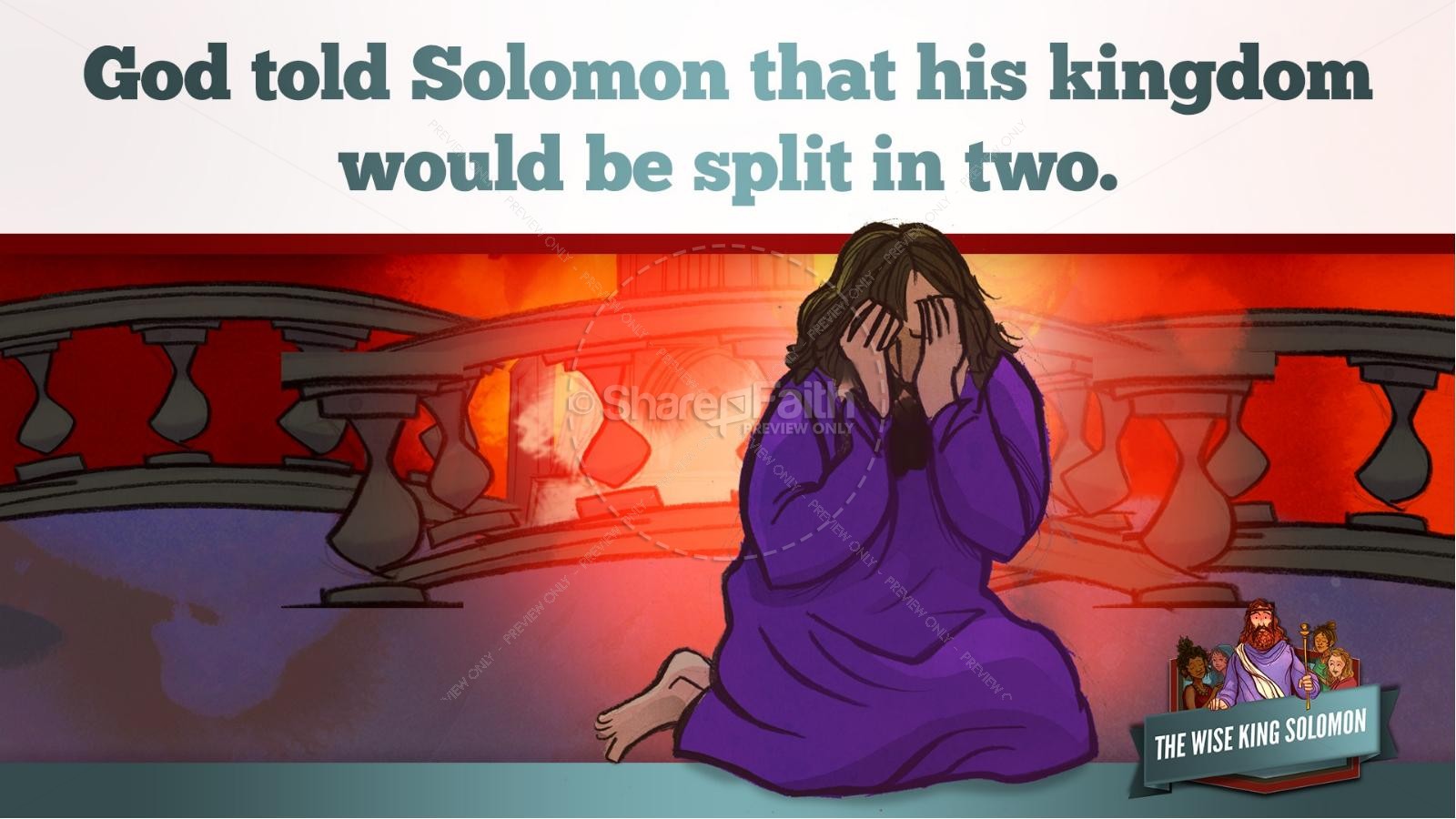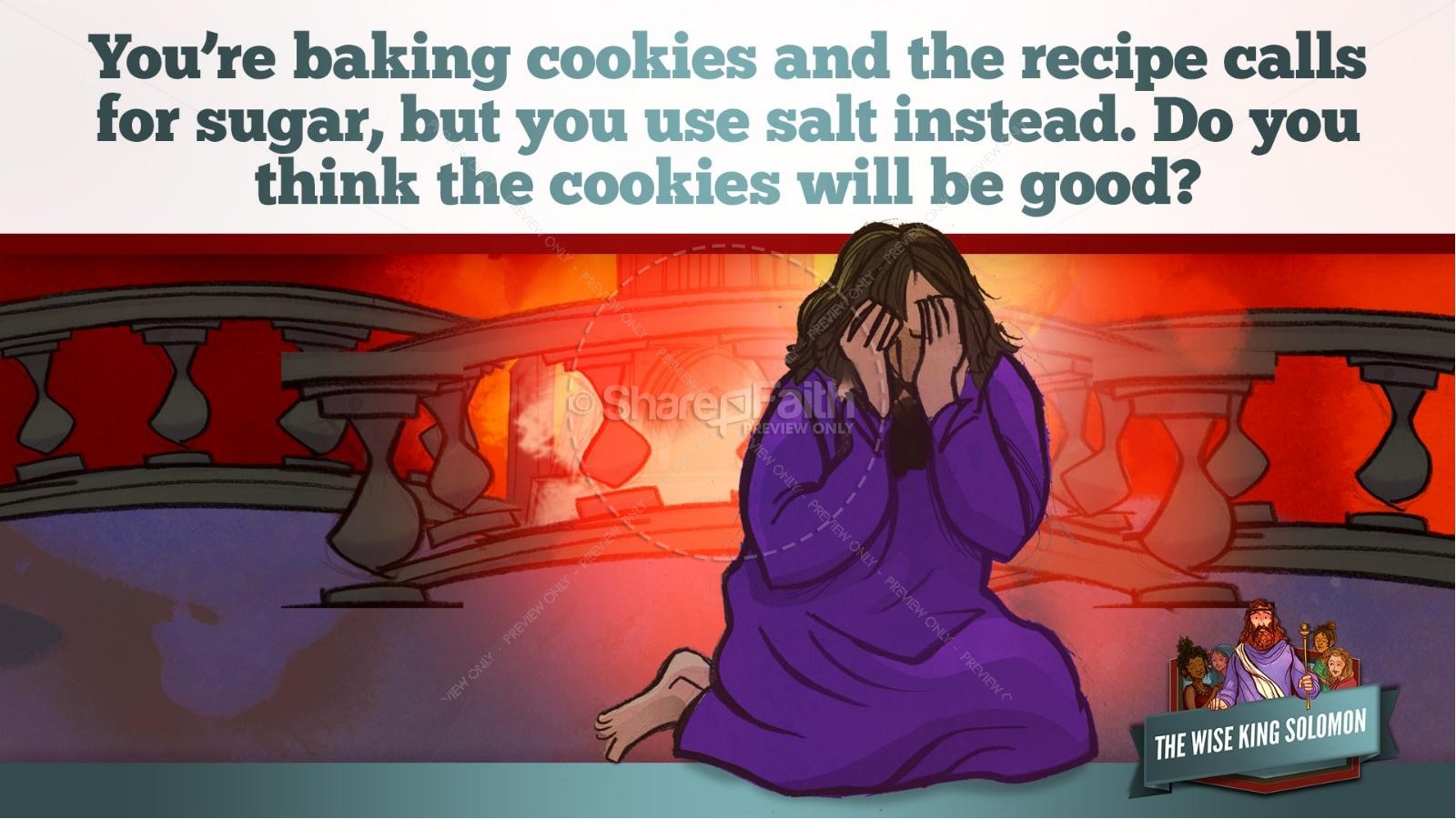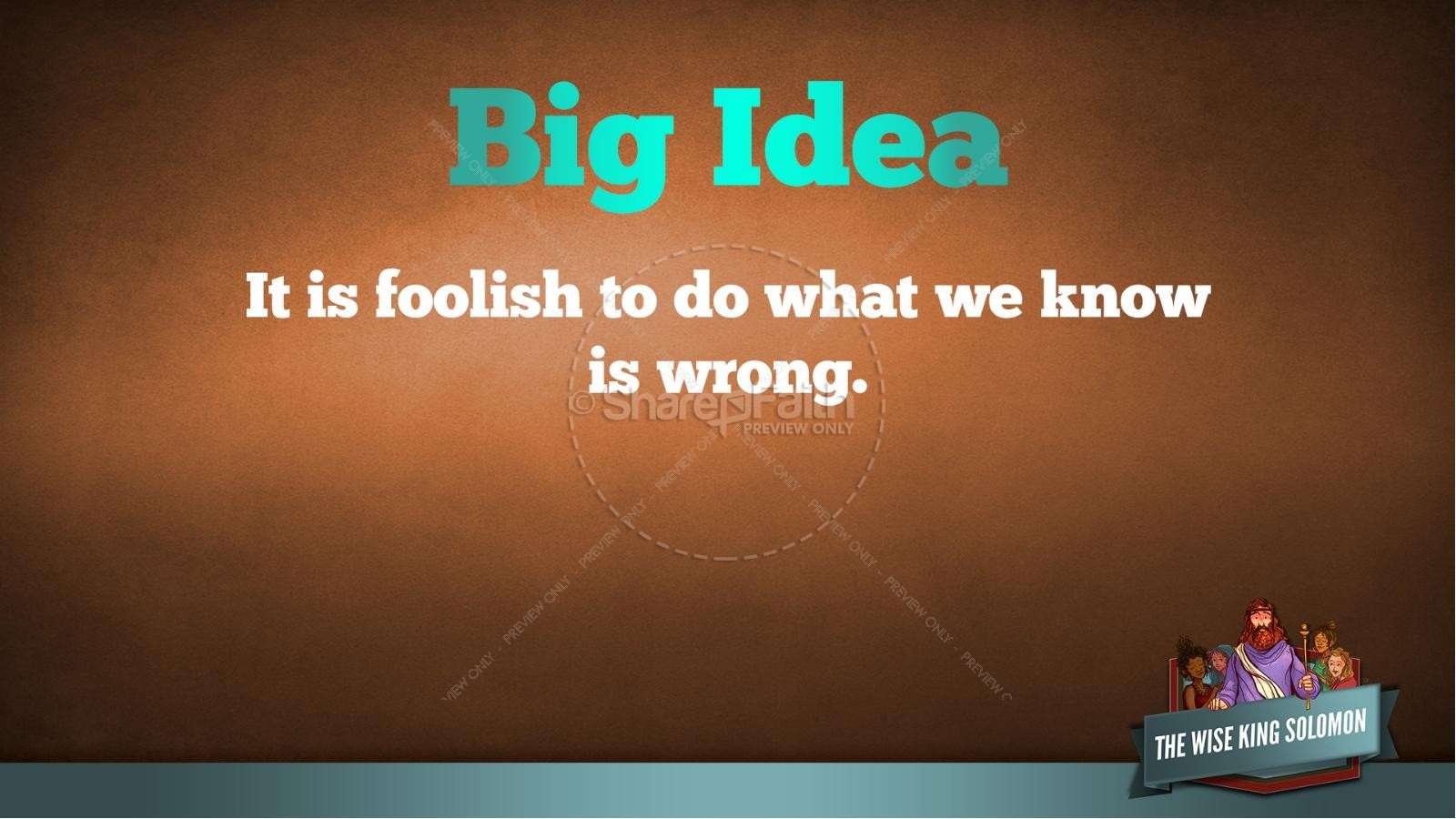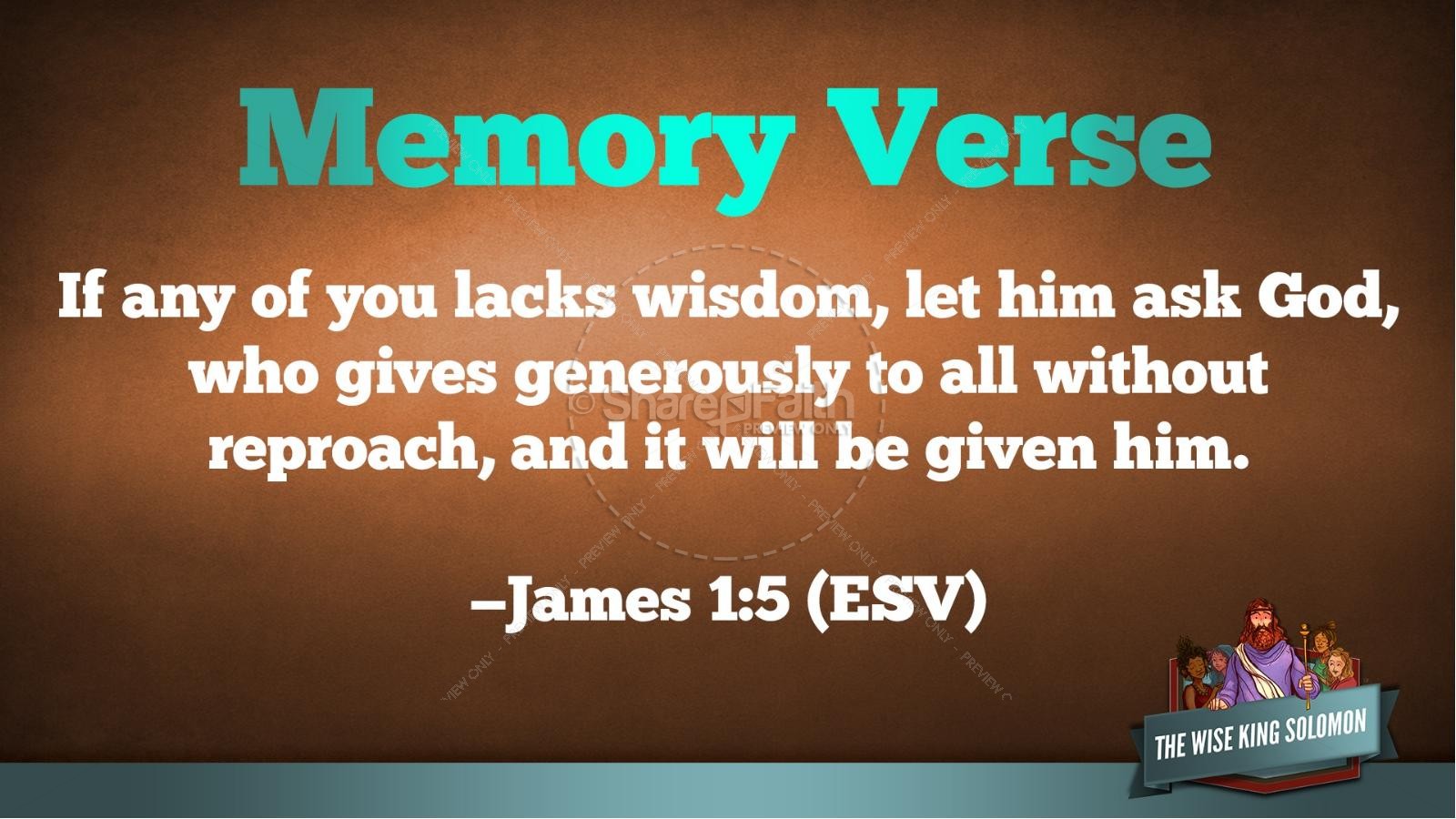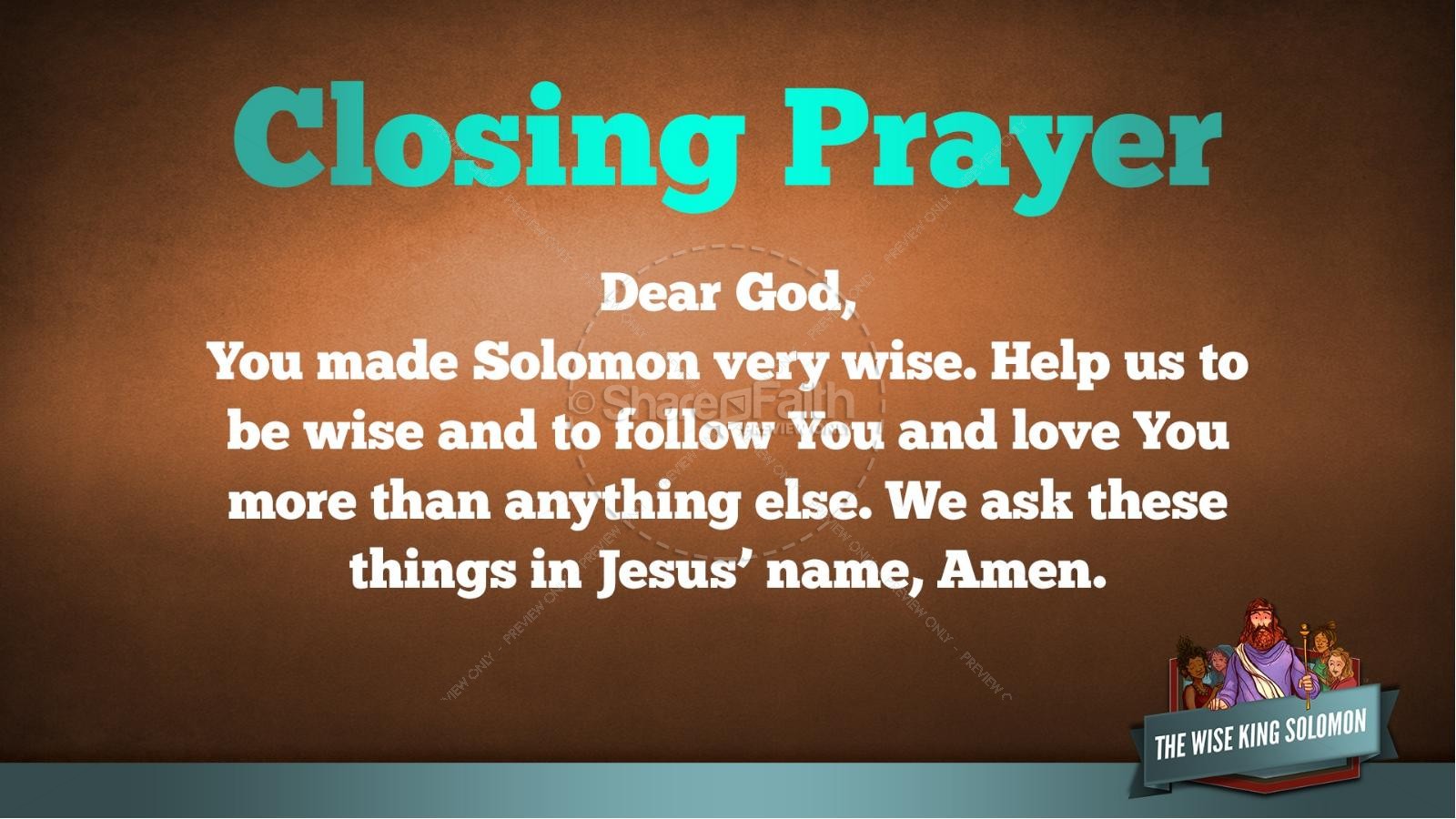 Description: This wisdom of Solomon presentation shares the Bible story of Israel's third king. The son of King David, Solomon was brilliant remembered to this day as one of the wisest men who ever lived. Yet for all his wisdom, Solomon walked away from God and lived a life full of sin. King Solomon painfully learned it is only God who satisfies. With clearly presented Biblical truths this wisdom of Solomon slideshow is guaranteed to strengthen your kids faith.
More From This Lesson: 1 Kings The Wisdom of Solomon Bible lessons
This Sunday School lesson from Sharefaith Kids brings to life the story of King Solomon. As he is handed the throne of Israel, Solomon asks God for wisdom to rule. This request lays the foundation for the legendary reign of Solomon. Sadly Solomon walks away from wisdom and plunges into a life of sin. This kids Bible story shows that it is only God who satisfies!