Home

/

The Story Of Sodom and Gomorrah Sunday School Coloring Pages
The Story Of Sodom and Gomorrah Sunday School Coloring Pages
By: Sharefaith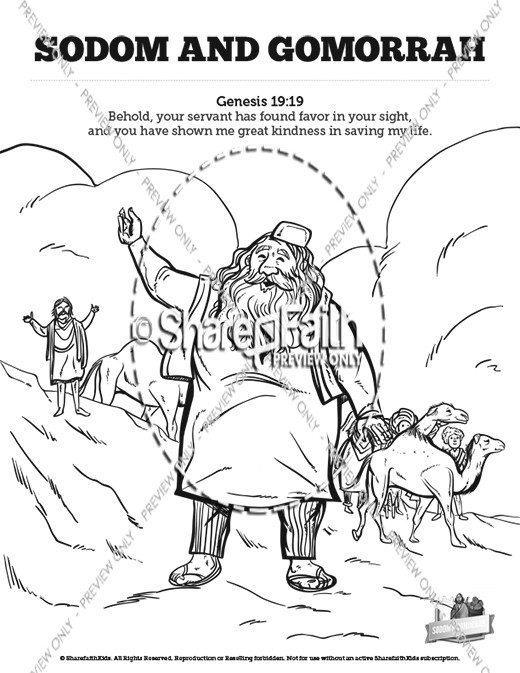 Description: Kids of all ages love these hand drawn story of Sodom and Gomorrah Sunday school coloring pages. With stunning illustrations of Lot, Lot's wife, angels and more these printable activities are perfect for your book of Genesis Sunday school Bible lesson.
More From This Lesson: Genesis 18 & 19 Sodom and Gomorrah
This Sunday School lesson from Sharefaith Kids is an action packed story of destruction and salvation. When God could no longer tolerate the wickedness of Sodom and Gomorrah he sent two angels to destroy the cities. But first, the angels were charged with saving a man named Lot and his family. This Genesis 18-19 kids Bible lesson shows that God both hates sin, and rescues those who trust in him!