Home

/

The Story of Nehemiah Preschool Dot to Dot
The Story of Nehemiah Preschool Dot to Dot
By: Sharefaith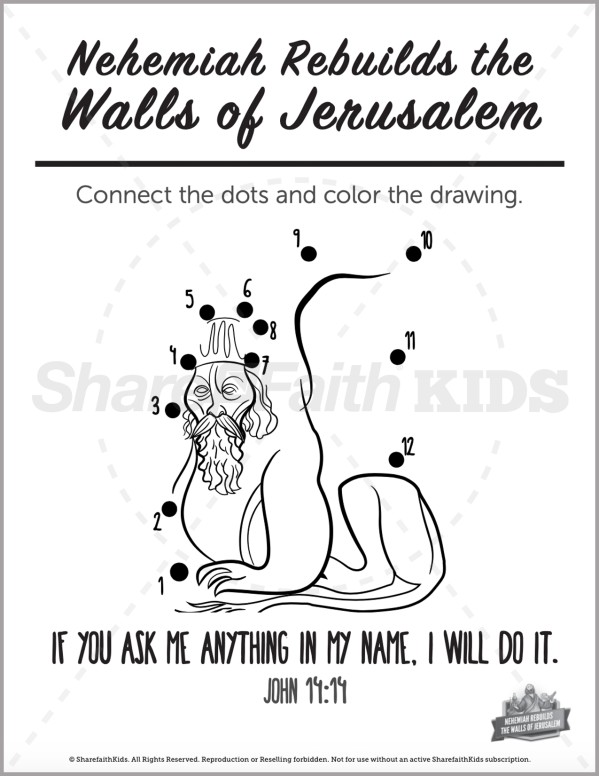 Description: Preschoolers love to draw and this The Story of Nehemiah Preschool Dot-To-Dot activity page will teach them the basics. If you are looking for an artistic addition to your Nehemiah 1-13 Preschool lesson, then look no further.
More From This Lesson: The Story of Nehemiah Preschool Lesson
The Nehemiah 1-13 The Story of Nehemiah Preschool lesson tells that Jerusalem had a temple but its walls were in disrepair leaving it vulnerable to attack. Nehemiah with fervent prayer and strong leadership inspired a city wide rebuilding effort. In only a few weeks the walls around Jerusalem were rebuilt and Jerusalem's enemies were disheartened. Inside this PreK Bible lesson you'll find a beautiful Bible video, easy-to-use curriculum, and fun printable activities that include coloring pages, mazes, connect-the-dots, word picture match and more!