Home

/

The Story Of Joseph the Prince of Egypt Sunday School Crossword Puzzles
The Story Of Joseph the Prince of Egypt Sunday School Crossword Puzzles
By: Sharefaith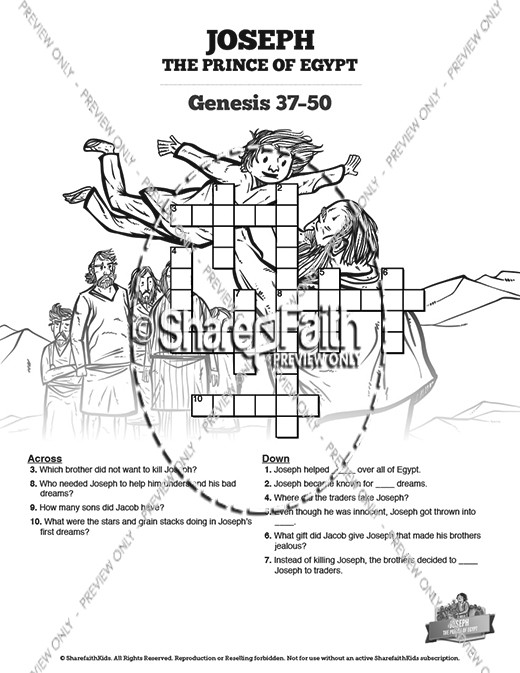 Description: These story of Joseph the prince of Egypt Sunday school crossword puzzles make a fantastic teaching tool and supplement to your lesson. Kids will be challenged to open their Bibles as they are asked questions about Joseph's coat, Potiphar, Potiphar's wife, Joseph in prison and much more.
More From This Lesson: The Story of Joseph Kids Bible Lessons
This Sunday School lesson from Sharefaith Kids tells the story of Joseph the prince of Egypt. Based on the Biblical account from Genesis 37-50 this powerful video covers the sweeping life of Joseph as he is betrayed, imprisoned and ultimately elevated to second in command of the Egyptian empire! A Sunday School classic, this kids Bible lesson is powerful tale of faith and forgiveness.