Home

/

The Story Of Jacob Wrestling With God Sunday School Crossword Puzzles
The Story Of Jacob Wrestling With God Sunday School Crossword Puzzles
By: Sharefaith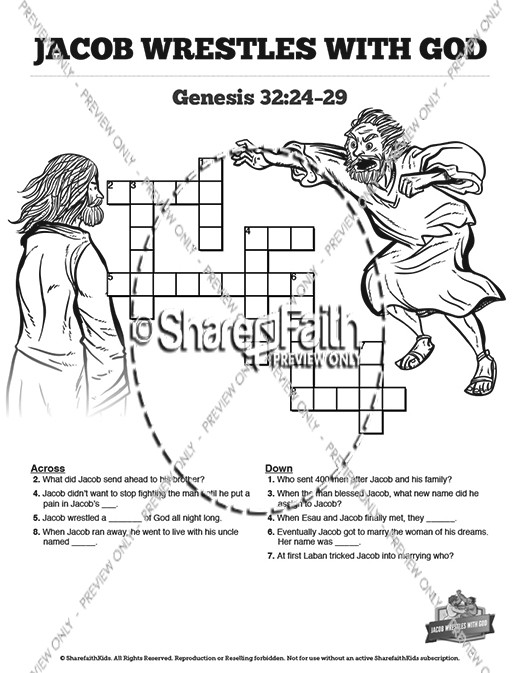 Description: These story of Jacob wrestling with God Sunday school crossword puzzles are not only fun, but a great teaching tool as well. Your kids will be encouraged to open their Bibles as they are asked questions related to Jacob, Israel, Peniel, wrestling with God and much more!
More From This Lesson: Genesis 32 Jacob Wrestles With God
This Sunday School lesson from Sharefaith Kids is an epic story of a man wrestling with his past, his future and God himself! As recorded in Genesis 32 Jacob found himself in a wrestling match late one evening with God, but he refused to let go until God had blessed him. Amazingly God answered his request and gave Jacob a new future and a new name, Israel!