Home

/

The Story Of Abraham and Isaac Sunday School Printable Crossword Puzzles
The Story Of Abraham and Isaac Sunday School Printable Crossword Puzzles
By: Sharefaith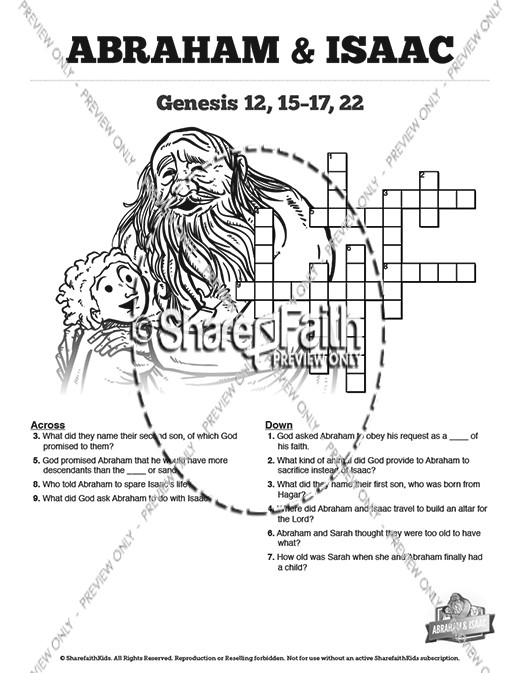 Description: A strong teaching resource, these story of Abraham and Isaac Sunday school printable Crossword puzzles are a classroom favorite. Kids will need to remember the story of Abraham, Isaac, sacrifice and God's provision if they want to solve this Genesis 12-22 Bible activity.
More From This Lesson: Genesis 22 Abraham and Isaac Kids Bible Lesson
This Sunday School lesson from Sharefaith Kids is a powerful story of faith, love and obedience. Confident that the Lord is mighty to save, Abraham obeyed as God asked him to sacrifice his son Isaac. At the last possible moment God stopped Abraham and provided a replacement offering. This Genesis 22 kids Bible lesson is a vivid Old Testament picture of Jesus and his sacrifice.