Home

/

The Prophet Isaiah Sunday School Crossword Puzzles
The Prophet Isaiah Sunday School Crossword Puzzles
By: Sharefaith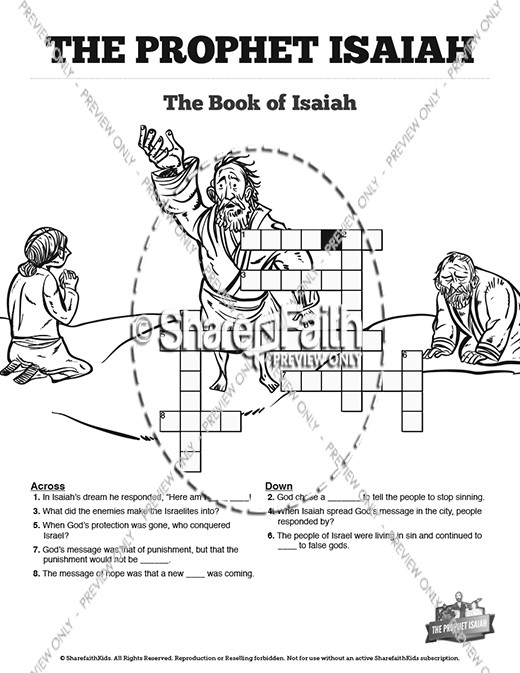 Description: With creative, Bible based questions these prophet Isaiah crossword puzzles are not only a fun activity, but an incredible learning tool as well. Teachers will love watching their students rifle through the pages of Scripture finding answers to questions on the book of Isaiah, Old Testament prophesies, Jesus the Messiah, and much more!
More From This Lesson: The Prophet Isaiah Childrens Bible Lesson
This Sunday School lesson from Sharefaith Kids depicts the life of a great Old Testament prophet. Author of the book which bears his name, the Prophet Isaiah wrote amazing words foretelling Jesus the Messiah, the future reign of Christ and a glorious vision of the new heaven and earth. This kids Bible lesson from the book of Isaiah is perfect for showing your children Jesus in the Old Testament!