Home

/

The Parable of the Talents Sunday School Crossword Puzzles
The Parable of the Talents Sunday School Crossword Puzzles
By: Sharefaith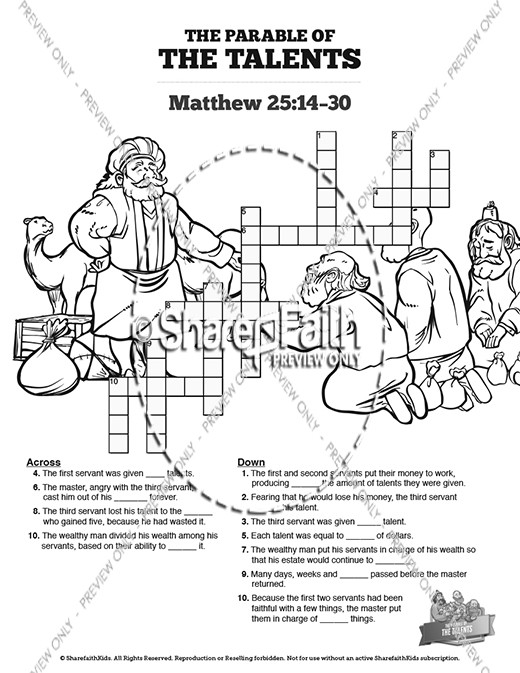 Description: The Parable of the Talents is packed with meaningful truth. Help your kids take it all in with this Parable of the Talents crossword puzzle featuring questions from Matthew 25.
More From This Lesson: Matthew 25 The Parable of the Talents
This Sunday School lesson from Sharefaith Kids centers on the Matthew 25 parable of Jesus. A Kingdom parable, this story of Jesus focuses on three servants entrusted with talents from their master. Two servants invest what they have been given to the joy of their master. But the wicked servant buries his talent. The point, according to Jesus, is that we are to be faithful stewards of all God gives us.