Home

/

The Numbers 22 Balaam&rsquo s Donkey Sunday School Curriculum
The Numbers 22 Balaam&rsquo s Donkey Sunday School Curriculum
By: Sharefaith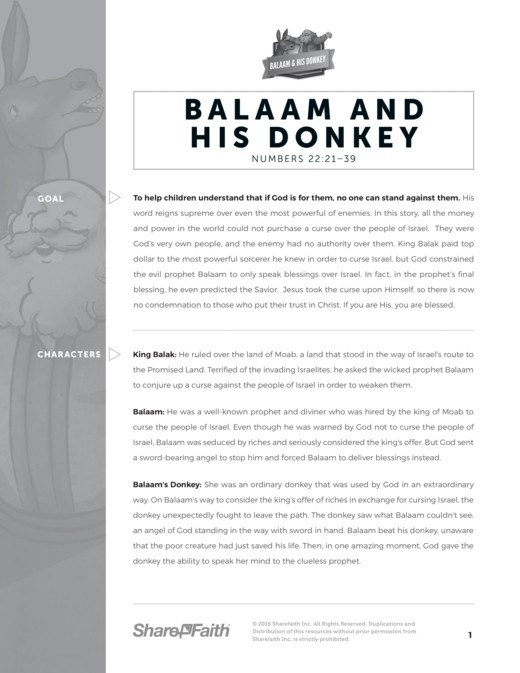 Description: The Numbers 22 Balaam's Donkey Sunday School Curriculum empowers you to confidently teach an inspiring Sunday School lesson to your kids. This must-have teaching resource is packed with content that includes key teaching points, activities, Q&A discussions, closing prayer and so much more!
More From This Lesson: Numbers 22 Balaam's Donkey
This Sunday School lesson from Sharefaith Kids tells the amazing story of Balaam and his donkey. As recorded in Numbers 22, when a sorcerer named Balaam refused to follow the instructions of God, God did something unbelievable. He allowed the donkey of Balaam to speak and reason with her foolish master!