Home

/

The Matthew 21 Jesus Cleanses the Temple Sunday School Curriculum
The Matthew 21 Jesus Cleanses the Temple Sunday School Curriculum
By: Sharefaith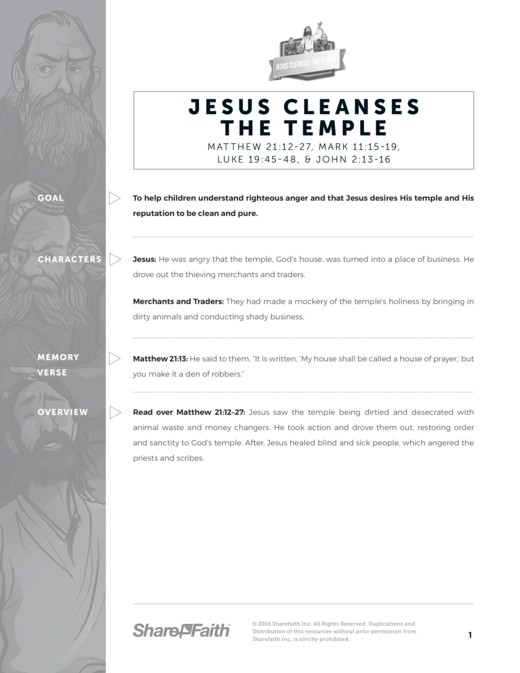 Description: The Matthew 21 Jesus Cleanses the Temple Sunday School Curriculum empowers you to confidently teach an inspiring Sunday School lesson to your kids. This must-have teaching resource is packed with content that includes key teaching points, activities, Q&A discussions, closing prayer and so much more!
More From This Lesson: Matthew 21 Jesus Cleanses the Temple
This Sunday School lesson from Sharefaith Kids displays the passionate love of Jesus for the Temple. When Jesus witnessed money-changers turn the temple into a den of thieves he overturned tables and drove them out. In this Matthew 21 kids Bible lesson Jesus reveals his righteous anger against anything that pollutes true worship of the Father.