Home

/

The Lord's Prayer Sunday School Crossword Puzzles
The Lord's Prayer Sunday School Crossword Puzzles
By: Sharefaith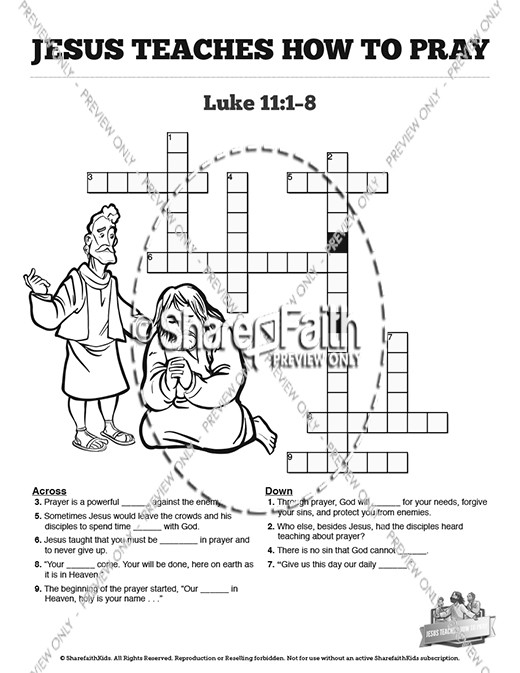 Description: Each stanza of the Lord's Prayer is meaningful, help your kids go deeper into Luke 11:1-8 with this crossword puzzle. Filled with creative questions this Lord's Prayer activity is perfect for your upcoming Luke 11 Sunday school lesson.
More From This Lesson: Luke 11 The Lord's Prayer
This Sunday School lesson from Sharefaith Kids brings to life one of the most well known prayers in all of history. In Luke 11 the disciples asked Jesus to teach them how to pray, Jesus responded with some of the most beautiful verses in all Scripture. This kids Bible lesson is fabulous for teaching your children how to pray, and why prayer is so important!