Home

/

The Good Samaritan Sunday School Crossword Puzzles
The Good Samaritan Sunday School Crossword Puzzles
By: Sharefaith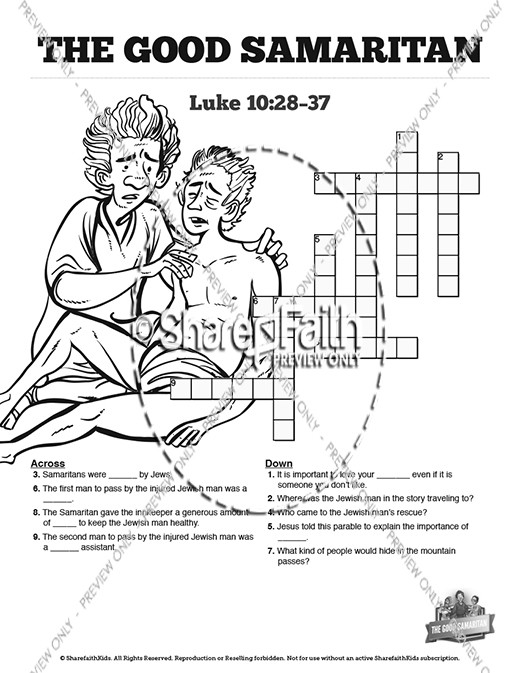 Description: This Good Samaritan crossword puzzle is not only a blast for kids but a fantastic learning tool as well. You're going to love watching your kids search Luke 10:25-37 to solve this beautifully designed Good Samaritan activity page.
More From This Lesson: Luke 10 The Good Samaritan Kids Bible Lesson
This Sunday School lesson from Sharefaith Kids brings to life the Luke 10 parable of Jesus. This beloved story is the response of Jesus to the self-serving question of a lawyer. Who is my neighbor? Jesus answered by telling the story of a man left for dead and then rescued by a Samaritan. The point, according to Jesus, is that a true neighbor is anyone who shows mercy.