Home

/

The Fiery Furnace Sunday School Curriculum
The Fiery Furnace Sunday School Curriculum
By: Sharefaith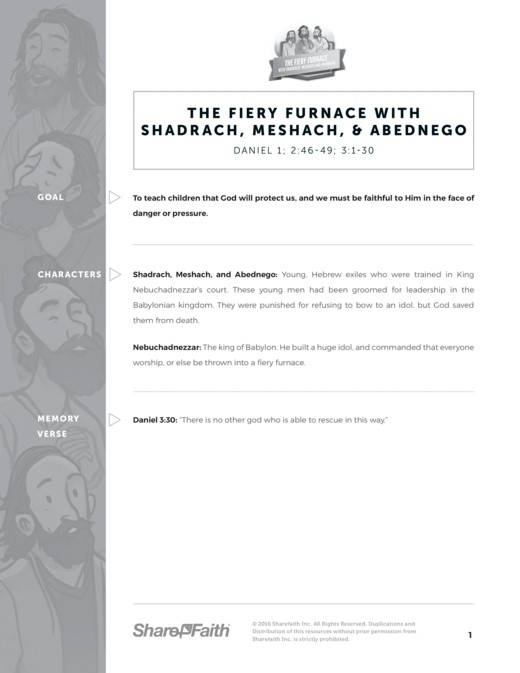 Description: The Fiery Furnace Sunday School Curriculum empowers you to confidently teach an inspiring Sunday School lesson to your kids. This must-have teaching resource is packed with content that includes key teaching points, activities, Q&A discussions, closing prayer and so much more!
More From This Lesson: The Fiery Furnace with Shadrach, Meshach and Abednego
This Sunday School lesson from Sharefaith Kids brings to life the faith-filled story of Shadrach, Meshach and Abednego in the Fiery Furnace. After refusing to worship a golden idol of King Nebuchadnezzar, these three Hebrew boys were thrown into a red hot fiery furnace. Amazingly not a hair on their body was burnt, God himself rescued Shadrach, Meshach and Abednego!