Home

/

Sermon On the Mount (Beatitudes) Kids Spot The Difference
Sermon On the Mount (Beatitudes) Kids Spot The Difference
By: Sharefaith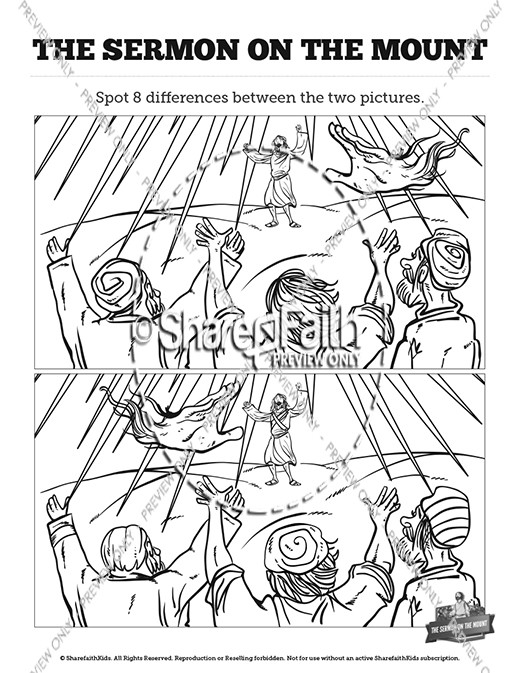 Description: Think these two sermon on the mount illustrations are exactly the same? Well you might want to take a second look. Packed with the kind of creative challenges kids love, these printable Sunday school activity pages will make the perfect addition to your upcoming Matthew 5-7 lesson on the Beatitudes.
More From This Lesson: Sermon on the Mount (Beatitudes) Kids Bible Lessons
This Sunday School lesson from Sharefaith Kids presents the most famous sermon ever preached. The sermon on the mount, preached by Jesus, is packed full of eternal meaning and life changing truth. Drawing from Matthew 5 this kids Bible lesson is perfect for teaching your children the Spirit-filled life God desires us all to live!