Home

/

Romans 8 Nothing Can Separate Us Sunday School Crossword Puzzles
Romans 8 Nothing Can Separate Us Sunday School Crossword Puzzles
By: Sharefaith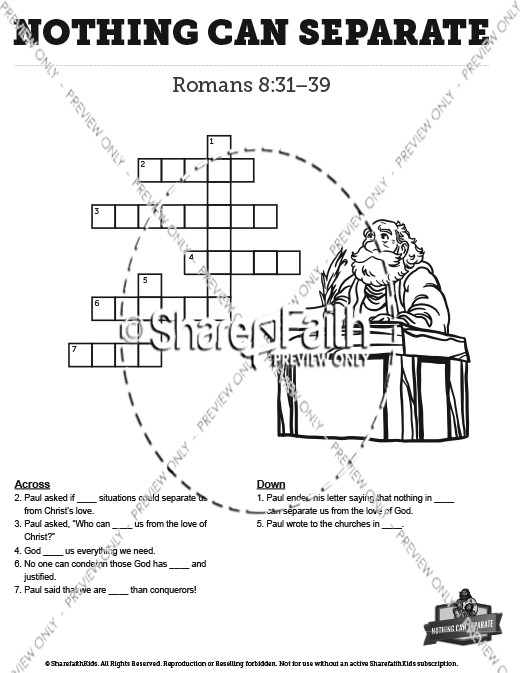 Description: This Romans 8 Nothing Can Separate Us Crossword Puzzle will get your kids searching their Bibles! Filled with questions from the Nothing Can Separate Us Sunday School lesson this printable activity is a dream come true for any teacher!
More From This Lesson: Romans 8 Nothing Can Separate Us
Is there anything that can separate us from Christ's love? The answer according to the Bible is a resounding "No!" If God is for us then nothing can stand against us! Inside this kids Bible lesson you'll find an exciting resource bundle that includes a beautiful Bible video, teaching slideshow, fun activities, an interactive family devotional, and volunteer-friendly curriculum. It's everything you need to teach Romans 8 Nothing Can Separate Us with confidence!