Home

/

Romans 6 Redemption Sunday School Crossword Puzzles
Romans 6 Redemption Sunday School Crossword Puzzles
By: Sharefaith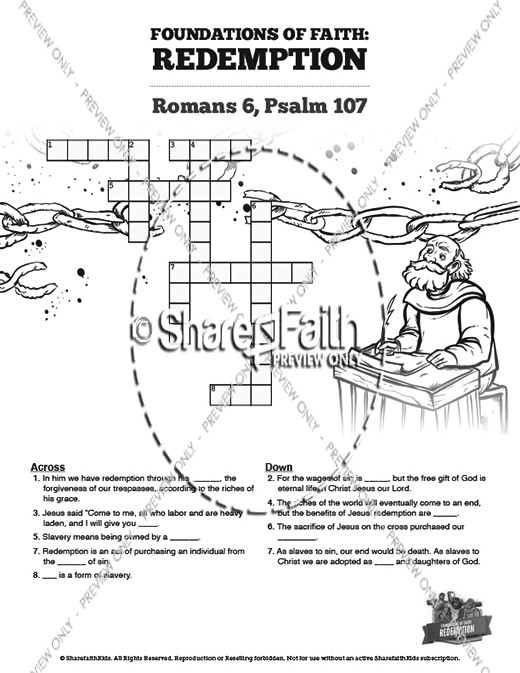 Description: The Foundations of Faith Redemption lesson is filled with meaningful content. Help your kids remember it all with this Redemption crossword puzzle. You'll love watching your kids search Romans 6 and Psalm 107 as they solve this Sunday school activity page.
More From This Lesson: Romans 6 Redemption Sunday School Lessons For Kids
This Sunday School lesson from Sharefaith Kids is part of our Foundations of Faith series. Redemption centers on the freedom Christ has secured for us through his cross. Using the illustration of first-century slavery, this kids Bible lesson powerfully communicates the freedom from sin found in Christ alone! This Romans 6 lesson is a foundational study that will greatly encourage you children!