Home

/

Romans 3 Justification Sunday School Crossword Puzzles
Romans 3 Justification Sunday School Crossword Puzzles
By: Sharefaith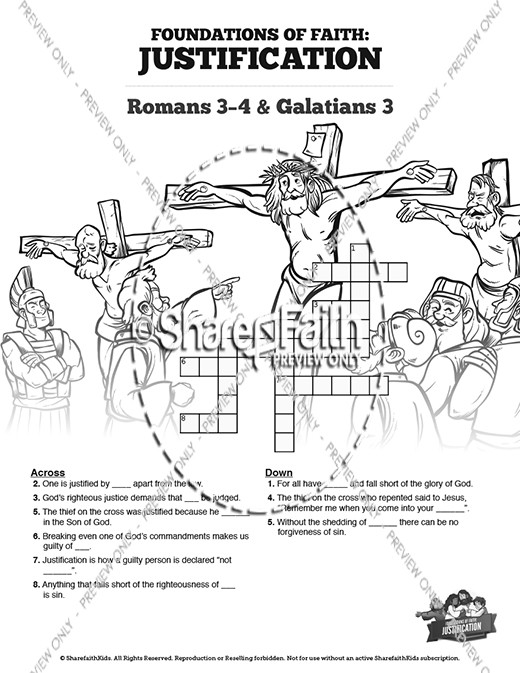 Description: Sharefaith Kids Justification Sunday school lesson is packed full of meaningful content. Help your kids remember it all with this Justification crossword puzzle. With creative questions you'll love watching your kids search Romans 3, Romans 4 and Galatians 3 to solve this activity.
More From This Lesson: Romans 3 Justification Sunday School Lessons For Kids
This Sunday School lesson from Sharefaith Kids is part of our Foundations of Faith series. Justification centers on the amazing truth that, in Christ, the believer has been made righteous before God. The sacrifice of Jesus was a final and complete sacrifice for sin, now all may be justified by faith! This Romas 3 kids Bible lesson is a foundational study that will greatly encourage your children!