Home

/

Revelation 2 3 The Seven Churches Sunday School Crossword Puzzles
Revelation 2 3 The Seven Churches Sunday School Crossword Puzzles
By: Sharefaith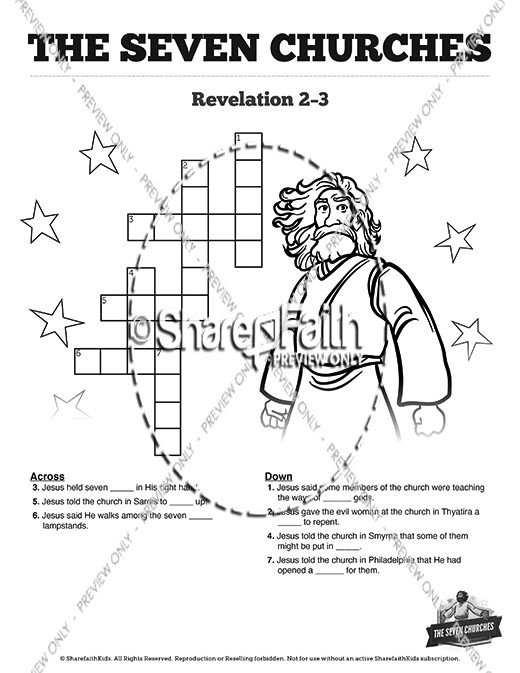 Description: This Revelation 2-3 The Seven Churches Crossword Puzzle will get your kids searching their Bibles! Filled with questions from the The Seven Churches Sunday School lesson this printable activity is a dream come true for any teacher!
More From This Lesson: Revelation 2 The Seven Churches
In this Revelation 2-3 kids Bible story the apostle John was told by Jesus to write down messages about seven specific churches. These seven letters to Ephesus, Smyrna, Pergamum, Thyatira, Sardis, Philadelphia, and Laodicea hold important encouragement and correction for all churches. Inside this kids Bible lesson you'll find an exciting resource bundle that includes a beautiful Bible video, teaching slideshow, fun activities, an interactive family devotional, and volunteer-friendly curriculum. It's everything you need to teach Revelation 2-3 The Seven Churches with confidence!