Home

/

Psalm 23 The Lord Is My Shepherd Sunday School Crossword Puzzles
Psalm 23 The Lord Is My Shepherd Sunday School Crossword Puzzles
By: Sharefaith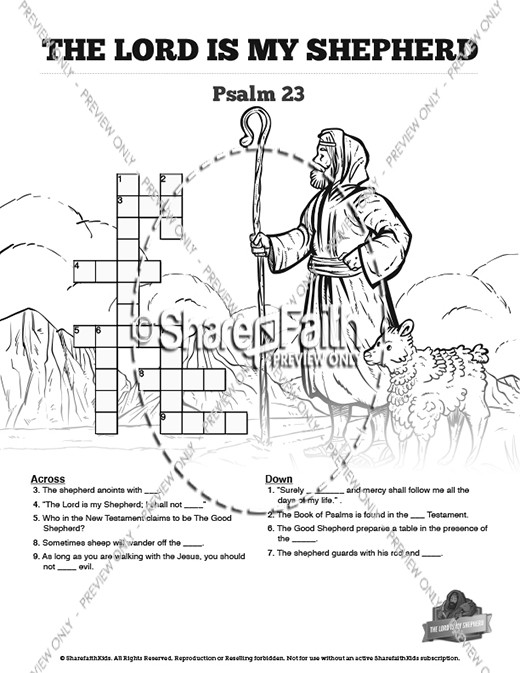 Description: Psalm 23 is filled with spiritual meaning and each of it's words are worthy of careful reflection. Help your kids dive deeper into the 23rd Psalm with this the lord is my shepherd Sunday school crossword puzzle.
More From This Lesson: Psalm 23 The Lord is my Shepherd
This Sunday School lesson from Sharefaith Kids features the beloved Psalm 23. The Bible often illustrates the love of God for his people through the imagery of a shepherd and his sheep. Psalm 23 begins telling us that the Lord is our shepherd, it then goes on, with vivid imagery, to describe the love, provision and compassion of our heavenly Father.