Home

/

Psalm 107 Song of Thanksgiving Sunday School Coloring Pages
Psalm 107 Song of Thanksgiving Sunday School Coloring Pages
By: Sharefaith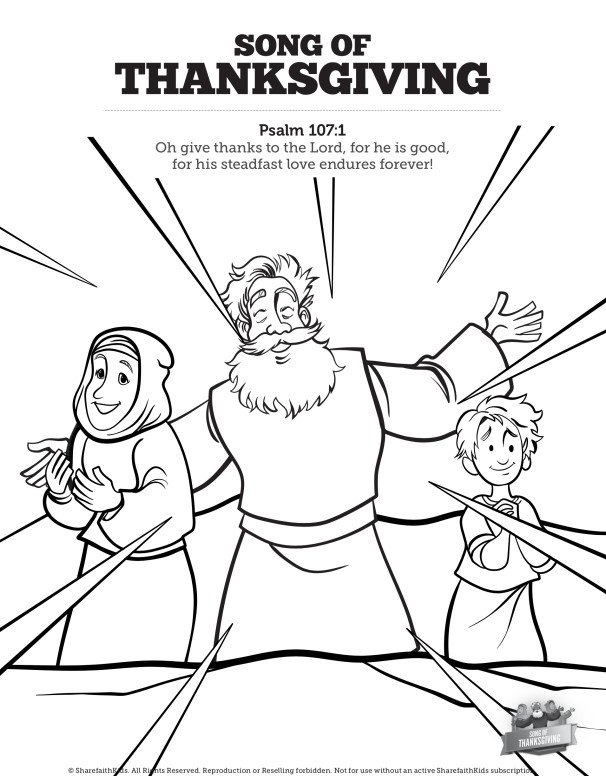 Description: Coloring Pages will always be a Sunday School classroom favorite! Go ahead and give your kids what they want with these hand illustrated Psalm 107 Song of Thanksgiving kids Bible activities.
More From This Lesson: Psalm 107 Song of Thanksgiving Sunday School Lesson For Kids
Psalm 107 describes people who found themselves in desperate situations of sin, sickness, danger and evil. In every circumstance these people called out to the Lord for help, and the Lord rescued them by his mighty power! This Bible lesson is a powerful reminder that we should always be thankful for who God is and all that he does for us. Inside the Song of Thanksgiving Sunday School lesson you'll find an exciting resource bundle that includes a beautiful Bible video, teaching slideshow, fun activities and volunteer-friendly curriculum. It's everything you need to teach Psalm 107 with confidence!