Home

/

Paul's Missionary Journeys Sunday School Crossword Puzzles
Paul's Missionary Journeys Sunday School Crossword Puzzles
By: Sharefaith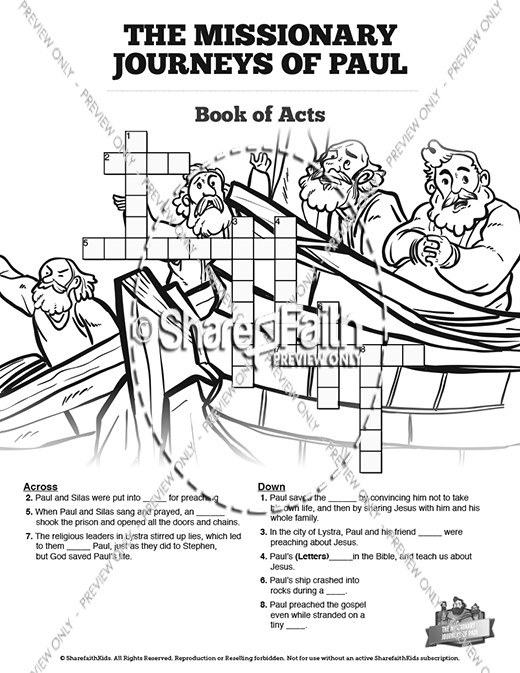 Description: Paul's missionary journeys are packed full of exciting people, locations and events. Help your kids remember them all with this Paul's missionary journeys crossword puzzle. You'll love watching your kids search the book of Acts to answer questions about the Apostle Paul, Silas, Stephen, Lystra and more!
More From This Lesson: Paul's Missionary Journeys
This Sunday School lesson from Sharefaith Kids brings to life the adventurous missionary journeys of Paul. From his conversion on, the Apostle Paul devoted his life to preaching the Gospel. This mission led Paul around the world on a host of exciting adventures, hardships and triumphs recorded for us in the book of Acts.