Home

/

Numbers 22 Balaam's Donkey Sunday School Crossword Puzzles
Numbers 22 Balaam's Donkey Sunday School Crossword Puzzles
By: Sharefaith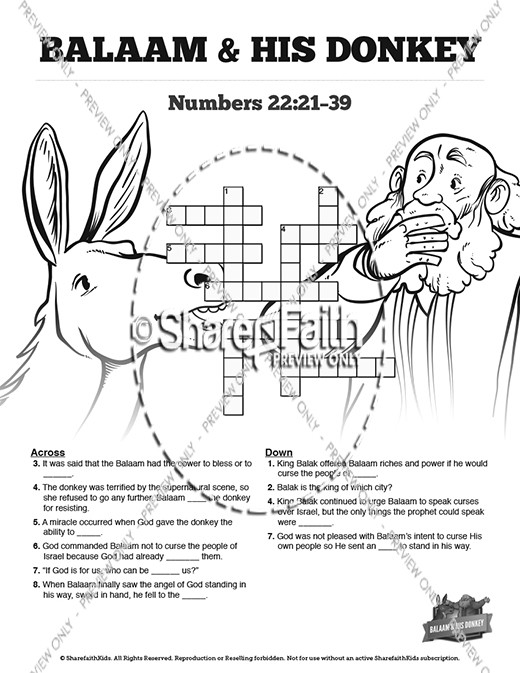 Description: The Numbers 22 story of Balaam's donkey is filled with fantastic characters and events. Help you kids remember them all with this Balaam's Donkey activity printout. You're going to love watching your kids flip through their Bibles to answer questions about Balaam, Balak and Numbers 22.
More From This Lesson: Numbers 22 Balaam's Donkey
This Sunday School lesson from Sharefaith Kids tells the amazing story of Balaam and his donkey. As recorded in Numbers 22, when a sorcerer named Balaam refused to follow the instructions of God, God did something unbelievable. He allowed the donkey of Balaam to speak and reason with her foolish master!