Home

/

Numbers 22 Balaam's Donkey Kids Spot The Difference
Numbers 22 Balaam's Donkey Kids Spot The Difference
By: Sharefaith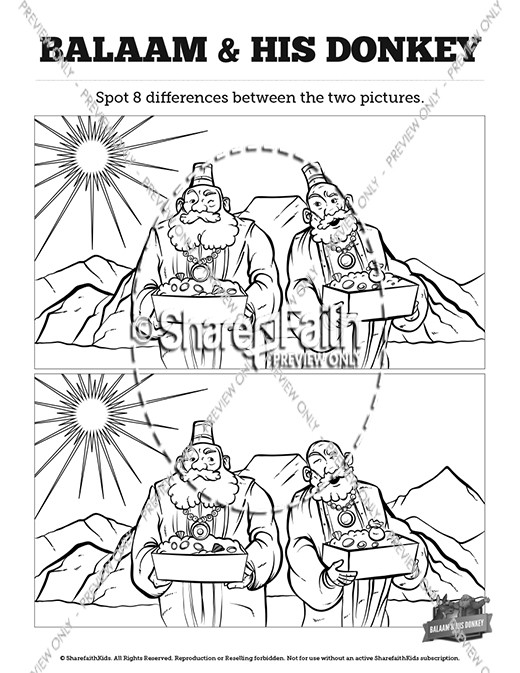 Description: Can your kids spot the difference between these two Balaam's donkey illustrations? With just enough challenge to make it fun, this Balaam's donkey activity page will be a hit with your kids as you teach them the amazing story Numbers 22.
More From This Lesson: Numbers 22 Balaam's Donkey
This Sunday School lesson from Sharefaith Kids tells the amazing story of Balaam and his donkey. As recorded in Numbers 22, when a sorcerer named Balaam refused to follow the instructions of God, God did something unbelievable. He allowed the donkey of Balaam to speak and reason with her foolish master!