Home

/

Matthew 7 Plan of Salvation Sunday School Crossword Puzzles
Matthew 7 Plan of Salvation Sunday School Crossword Puzzles
By: Sharefaith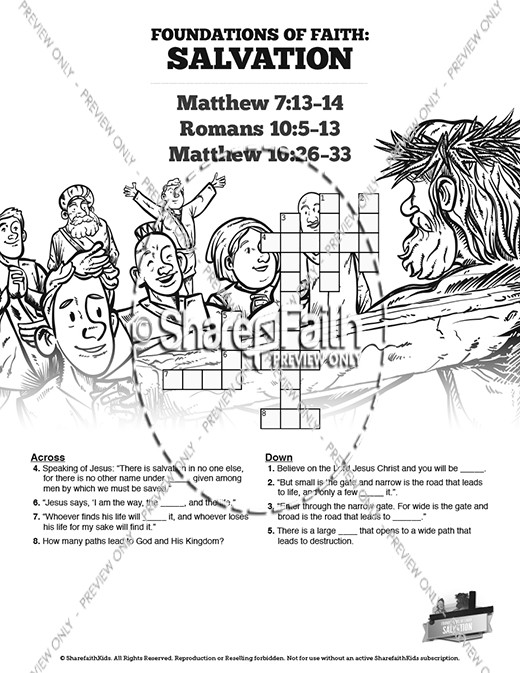 Description: An activity that is both fun and an amazing teaching tool, this Matthew 7 crossword will make a great addition to your upcoming Plan of Salvation lesson. Featuring questions from Matthew 7, Romans 10 and Matthew 10 this printable crossword puzzle is great way to get your children in the Word!
More From This Lesson: Matthew 7 Plan of Salvation Kids Sunday School Lesson
This Sunday School lesson from Sharefaith Kids is part of our Foundations of Faith series. Plan of Salvation uses the imagery of a narrow road, and a broad road to present the choice God lays before us all. To any who choose the narrow path by placing their faith in Jesus, God freely offers the gift of Salvation. This Matthew 7 kids Bible lesson is a foundational study that will greatly encourage your children!