Home

/

Matthew 6 Do Not Worry Sunday School Coloring Pages
Matthew 6 Do Not Worry Sunday School Coloring Pages
By: Sharefaith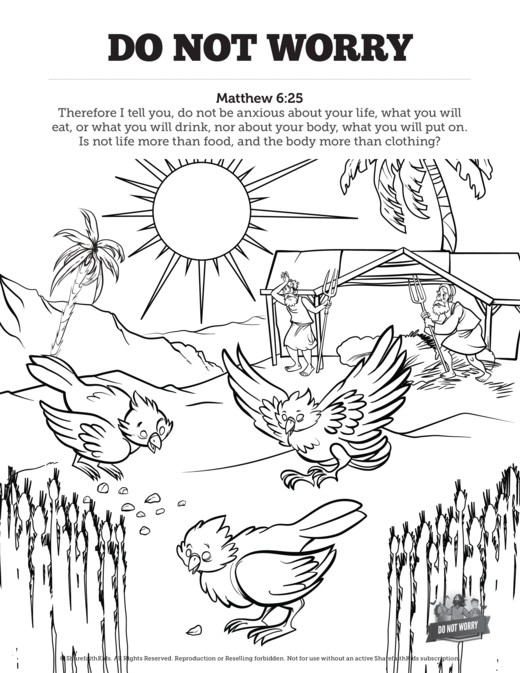 Description: Your kids are going to love unleashing their creativity on these wonderfully illustrated Do Not Worry coloring pages. Each activity page is a fantastic opportunity for your kids to engage Matthew 6 with their artistic imagination!
More From This Lesson: Matthew 6 Do Not Worry Sunday School Lesson
Do Not Worry is an encouraging Sunday School lesson that brings to life the verses Matthew 6. During this lesson your class will be reminded that as followers of Jesus we don't need to worry. God will never leave us or forsake us, he is faithful and he always provide for our needs. Inside this Sunday School lesson you will find a powerful kids Bible story that features a vibrant lesson video, interactive activities, volunteer-friendly curriculum and so much more! Encourage your kids with this timeless lesson about worry and God's faithful love.