Home

/

Matthew 4 Jesus Tempted Sunday School Crossword Puzzles
Matthew 4 Jesus Tempted Sunday School Crossword Puzzles
By: Sharefaith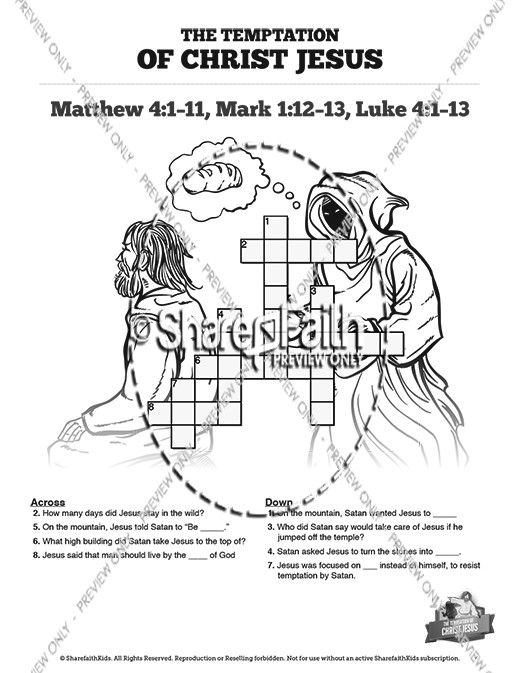 Description: The story of Jesus tempted is an amazing Sunday school lesson that will strengthen your kids faith and teach them to trust in the mighty power of God's Word. Help your children remember your teaching with this Jesus tempted Sunday school crossword puzzle. It is packed full of Bible based questions from Matthew 4:1-11 and Luke 4:1-13.
More From This Lesson: Matthew 4 Jesus Tempted Childrens Bible Lesson
This Sunday School lesson from Sharefaith Kids brings to life the amazing account of Jesus in the wilderness as he is tempted by Satan. As recorded in Matthew 4, Mark 1 and Luke 4 this story finds Jesus powerfully rebuking Satan with the Word of God. Excellent for teaching your class the importance of knowing Scripture this kids Bible lesson is not to be missed!