Home

/

Matthew 28 He Is Risen Easter Sunday School Crossword Puzzles
Matthew 28 He Is Risen Easter Sunday School Crossword Puzzles
By: Sharefaith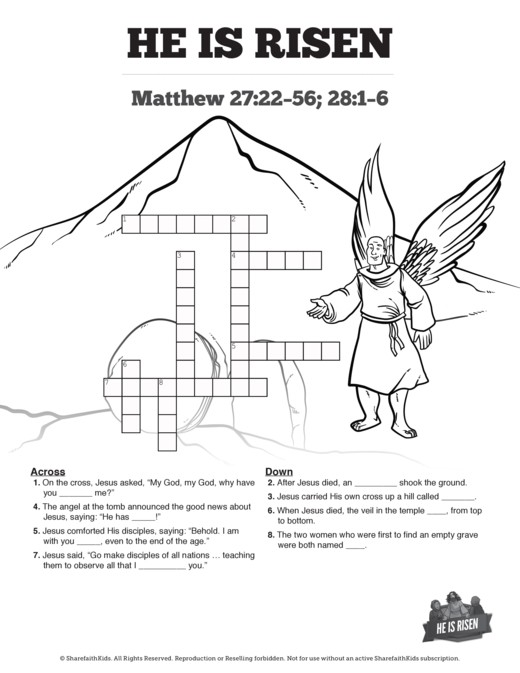 Description: Get ready to watch your kids search their Bibles as they discover every answer to this Matthew 28 Crossword puzzle! This kids Bible activity is a great addition to your upcoming He is Risen Sunday School lesson for kids.
More From This Lesson: Matthew 28 He Is Risen Easter Sunday School Lesson
The death and resurrection of Jesus Christ is the central truth of the Christian faith. Now, you can confidently share this life-changing teaching with our He is Risen Sunday School lesson for kids. Featuring a moving lesson video, your kids will be inspired as they see the Easter story come to life like never before! The accompanying curriculum, slideshow and activities make this Sunday School lesson a dream come true for all teachers and volunteers.