Home

/

Matthew 26 Jesus is Betrayed Spot the Differences
Matthew 26 Jesus is Betrayed Spot the Differences
By: Sharefaith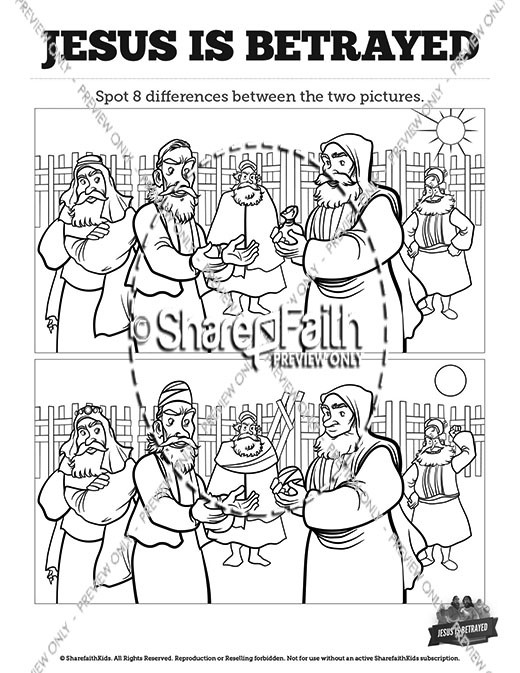 Description: Can you spot the difference? Is there a difference? Packed with silly fun, this Matthew 26 Jesus is Betrayed activity is a fun-filled resource that is perfect for your upcoming Matthew 26 Kids Bible Lesson.
More From This Lesson: Matthew 26 Jesus is Betrayed Sunday School Lesson For Kids
In this sad story Judas Iscariot, one of Jesus' 12 disciples, went to the chief priests and asked them what they would give him if he turned Jesus over to them. They agreed to pay Judas 30 silver coins for his help. Judas led a crowd of people carrying clubs and swords to arrest Jesus. Judas walked up to Jesus, greeted him, and betrayed his master with a kiss. Inside this kids Bible lesson you'll find an exciting resource bundle that includes a beautiful Bible video, teaching slideshow, fun activities, an interactive family devotional and volunteer-friendly curriculum. It's everything you need to teach Matthew 26 Jesus is Betrayed with confidence!