Home

/

Matthew 25 Parable of the Talents Sunday School Curriculum
Matthew 25 Parable of the Talents Sunday School Curriculum
By: Sharefaith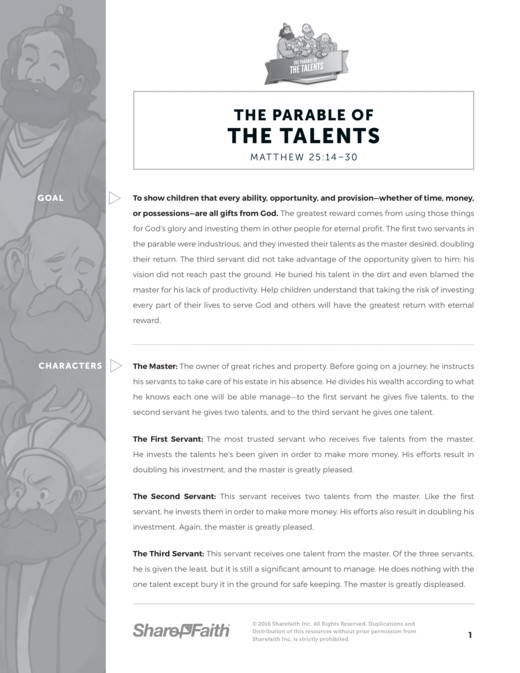 Description: The Matthew 25 Parable of the Talents Sunday School Curriculum empowers you to confidently teach an inspiring Sunday School lesson to your kids. This must-have teaching resource is packed with content that includes key teaching points, activities, Q&A discussions, closing prayer and so much more!
More From This Lesson: Matthew 25 The Parable of the Talents
This Sunday School lesson from Sharefaith Kids centers on the Matthew 25 parable of Jesus. A Kingdom parable, this story of Jesus focuses on three servants entrusted with talents from their master. Two servants invest what they have been given to the joy of their master. But the wicked servant buries his talent. The point, according to Jesus, is that we are to be faithful stewards of all God gives us.