Home

/

Matthew 21 Jesus Cleanses the Temple Bible Bookmarks
Matthew 21 Jesus Cleanses the Temple Bible Bookmarks
By: Sharefaith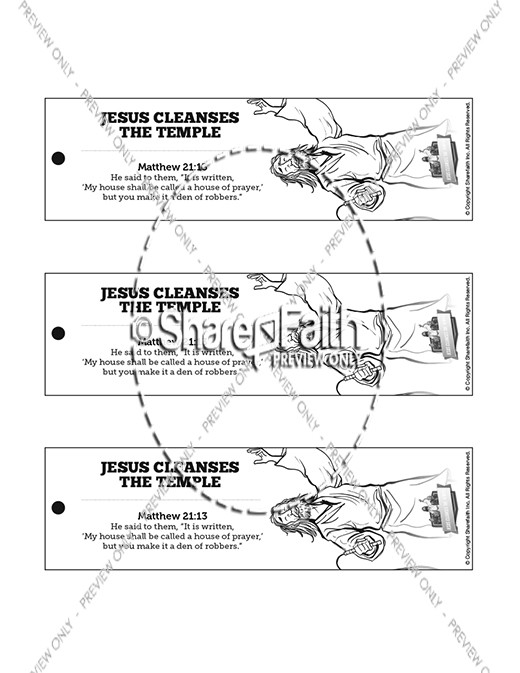 Description: A powerful story that reveals Jesus' passion for true worship, this Matthew 21 story is worth reading again. You can inspire your kids to open their Bibles as soon as they get home with these Jesus cleanses the temple crafts.
More From This Lesson: Matthew 21 Jesus Cleanses the Temple
This Sunday School lesson from Sharefaith Kids displays the passionate love of Jesus for the Temple. When Jesus witnessed money-changers turn the temple into a den of thieves he overturned tables and drove them out. In this Matthew 21 kids Bible lesson Jesus reveals his righteous anger against anything that pollutes true worship of the Father.