Home

/

Matthew 2 Journey of the Wise Men: The Magi Christmas Story Kids Spot the Difference
Matthew 2 Journey of the Wise Men: The Magi Christmas Story Kids Spot the Difference
By: Sharefaith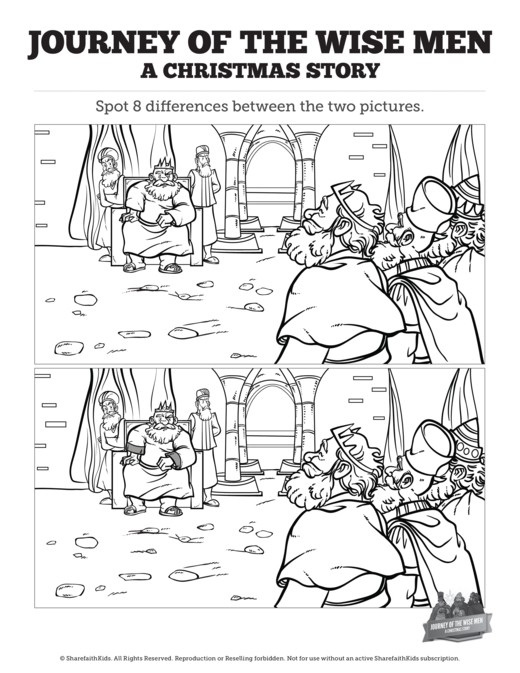 Description: Add a little holiday cheer to your Matthew 2 Sunday School lesson with this kids Bible activity. See if your kids can spot the difference in this The Magi Christmas Story print out. Beautifully designed and packed with fun your kids will love it!
More From This Lesson: Matthew 2 The Magi Christmas Story Kids Bible Lesson
This powerful kids Bible lesson presents the timeless Christmas story as seen through the eyes of the Magi or Wise Men. Upon seeing a miraculous star the Wise Men embark upon the journey of a lifetime leading them to the forgotten town of Bethlehem. There, they discover that all who seek Jesus will find him. What a perfect lesson to teach your children during the holiday season! This collection is beautifully designed, easy to teach, and made for kids. Resources include: Bible story mini-movie, interactive lesson slideshow, printable activities, curriculum and much more.