Home

/

Matthew 2 Journey of the Wise Men: The Magi Christmas Story Curriculum
Matthew 2 Journey of the Wise Men: The Magi Christmas Story Curriculum
By: Sharefaith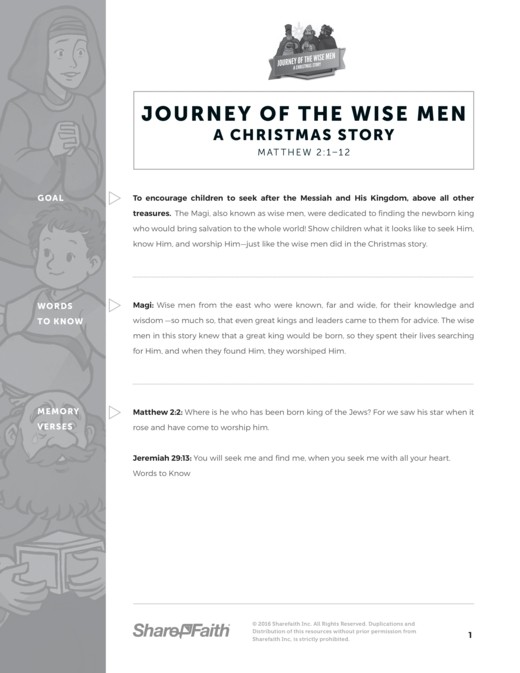 Description: The Matthew 2 Magi Christmas Story Curriculum empowers you to confidently teach an inspiring Sunday School lesson to your kids. This must-have teaching resource is packed with content that includes key teaching points, activities, Q&A discussions, closing prayer and so much more!
More From This Lesson: Matthew 2 The Magi Christmas Story Kids Bible Lesson
This powerful kids Bible lesson presents the timeless Christmas story as seen through the eyes of the Magi or Wise Men. Upon seeing a miraculous star the Wise Men embark upon the journey of a lifetime leading them to the forgotten town of Bethlehem. There, they discover that all who seek Jesus will find him. What a perfect lesson to teach your children during the holiday season! This collection is beautifully designed, easy to teach, and made for kids. Resources include: Bible story mini-movie, interactive lesson slideshow, printable activities, curriculum and much more.