Preschool Letter Coloring
Home

/

Matthew 2 Journey of the Wise Men Preschool Letter Coloring
Matthew 2 Journey of the Wise Men Preschool Letter Coloring
By: Sharefaith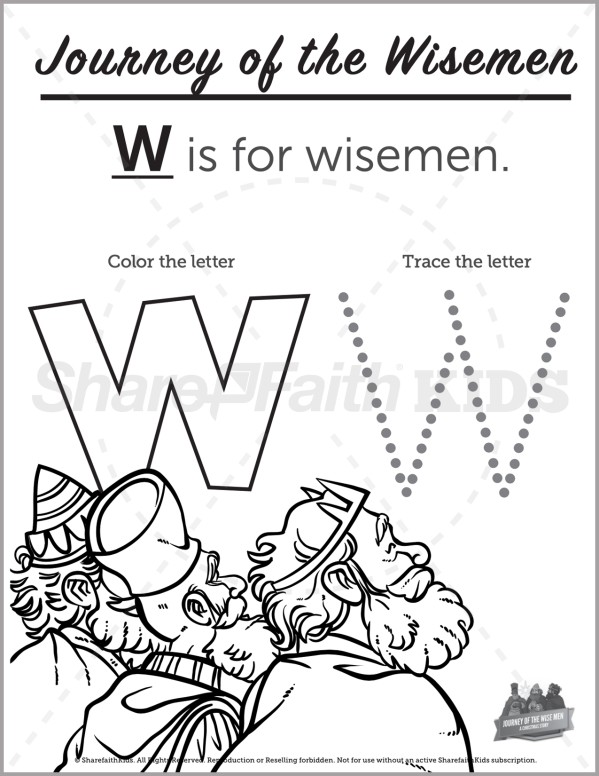 Description: In this Journey of the Wise Men activity page, we'll take a key letter from each lesson for your kids to learn about and color. Just one more way to help your Matthew 2 PreK lesson stick!
More From This Lesson: Matthew 2 Journey of the Wise Men Preschool Lesson
The Matthew 2 Journey of the Wise Men Preschool lesson follows the Wise Men (Magi) as they are led by a miraculous star on the journey of a lifetime. This journey takes The Magi to Jerusalem, the courts of King Herod, and finally to Bethlehem where they worship Jesus with gifts of gold, frankincense, and myrrh. Your kids will discover that all who seek Jesus will find him! Inside this PreK Bible lesson you'll find a beautiful Bible video, easy-to-use curriculum, and fun printable activities that include coloring pages, mazes, connect-the-dots, word picture match and more!