Preschool Letter Coloring
Home

/

Matthew 17 The Transfiguration Preschool Letter Coloring
Matthew 17 The Transfiguration Preschool Letter Coloring
By: Sharefaith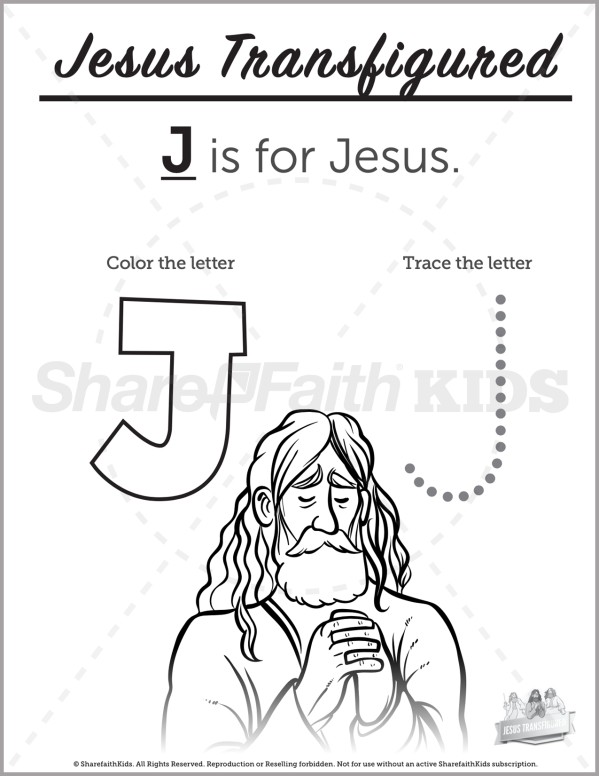 Description: In this The Transfiguration activity page, we'll take a key letter from each lesson for your kids to learn about and color. Just one more way to help your Matthew 17 PreK lesson stick!
More From This Lesson: Matthew 17 The Transfiguration Preschool Lesson
The Matthew 17 The Transfiguration Preschool lesson brings to life the Biblical accounts of Matthew 17:1-8, Mark 9:2-8 and Luke 9:28-39 this kids Bible video is not to be missed. Featuring one of a kind illustrations, beautiful music and powerful narration your kids are going to love this account of Jesus, Moses, Elijah, Peter, James and John. Inside this PreK Bible lesson you'll find a beautiful Bible video, easy-to-use curriculum, and fun printable activities that include coloring pages, mazes, connect-the-dots, word picture match and more!