Home

/

Luke 5 Jesus Heals The Paralytic Bible Mazes
Luke 5 Jesus Heals The Paralytic Bible Mazes
By: Sharefaith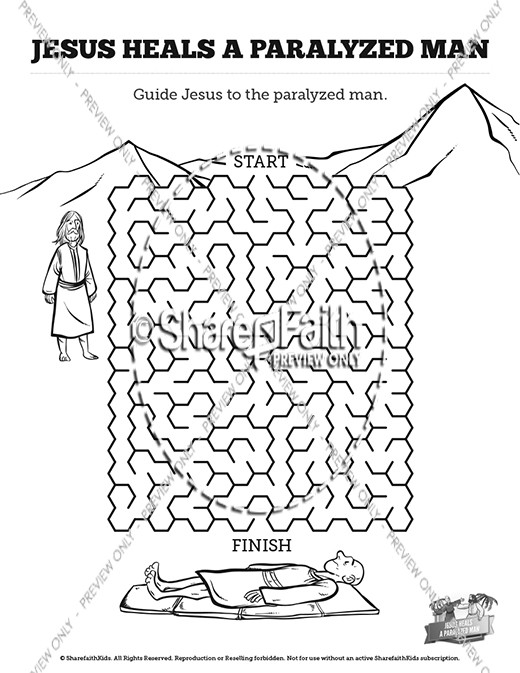 Description: Can your kids find their way through every twist and turn of this Jesus heals the paralytic Bible maze? Beautifully designed with vibrant artwork this printable Bible activity page makes the perfect compliment to your upcoming Luke 5 Sunday school lesson.
More From This Lesson: Luke 5 Jesus Heals the Paralytic
This Sunday School lesson from Sharefaith Kids centers on four faithful friends willing to do whatever it took to get a paralytic to Jesus. As recorded in Matthew 9, Mark 2, and Luke 5 when the four friends learn that Jesus is teaching in a crowded house they tear a hole in the roof and lower their friend down! Jesus moved by their faith heals the paralytic man.