Home

/

Luke 22 The Lords Supper Sunday School Crossword Puzzles
Luke 22 The Lords Supper Sunday School Crossword Puzzles
By: Sharefaith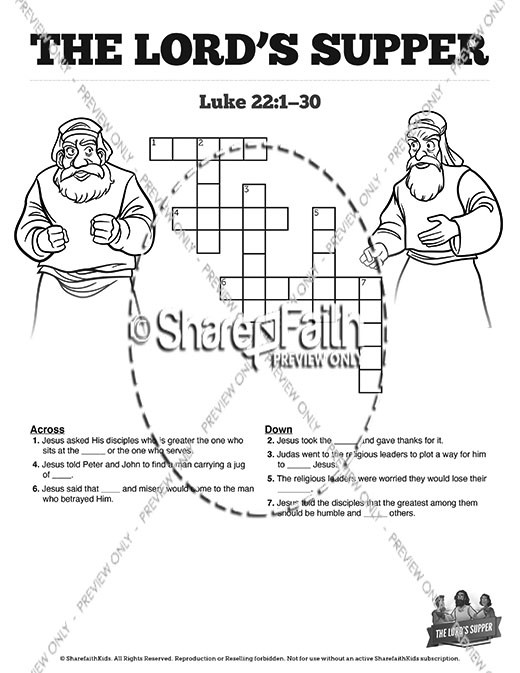 Description: This Luke 22 The Lords Supper Crossword Puzzle will get your kids searching their Bibles! Filled with questions from the The Lords Supper Sunday School lesson this printable activity is a dream come true for any teacher!
More From This Lesson: Luke 22 The Lords Supper
In this Luke 22 kids Bible story Jesus shares a final Passover meal with his disciples. Jesus took this opportunity to establish a new covenant with his followers. When his disciples began to argue about which of them was the greatest, Jesus told them that his followers should lead through humility and service. Inside this kids Bible lesson you'll find an exciting resource bundle that includes a beautiful Bible video, teaching slideshow, fun activities, an interactive family devotional, and volunteer-friendly curriculum. It's everything you need to teach Luke 22 The Lords Supper with confidence!