Home

/

Luke 2 Mary and Joseph Christmas Story Curriculum
Luke 2 Mary and Joseph Christmas Story Curriculum
By: Sharefaith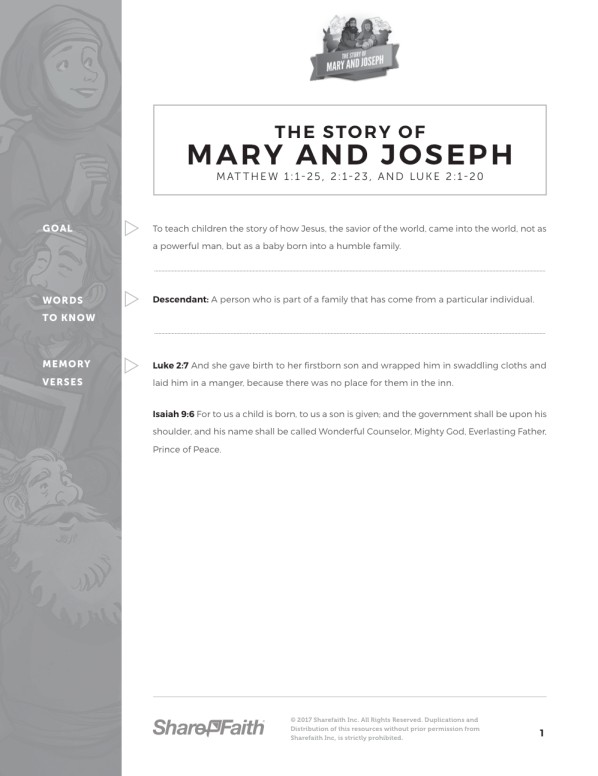 Description: The Luke 2 Mary and Joseph Christmas Story Curriculum empowers you to confidently teach an inspiring Sunday School lesson to your kids. This must-have teaching resource is packed with content that includes key teaching points, activities, Q&A discussions, closing prayer and so much more!
More From This Lesson: Luke 2 Mary and Joseph Christmas Story
This Luke 2 Sunday School lesson for Kids brings to life the awe-inspiring Christmas story as seen through the eyes of Mary and Joseph. The story begins with an angelic proclamation of good news and then moves to a humble stable where Jesus is born. The action continues into the courts of an evil king named Herod and concludes with mysterious Wise Men from the East. This Sunday School lesson has everything you need to confidently share the Christmas story with your kids, including a captivating Bible video, teaching slideshow, interactive activities and volunteer-friendly curriculum.