Preschool Letter Coloring
Home

/

Luke 19 Triumphal Entry Preschool Letter Coloring
Luke 19 Triumphal Entry Preschool Letter Coloring
By: Sharefaith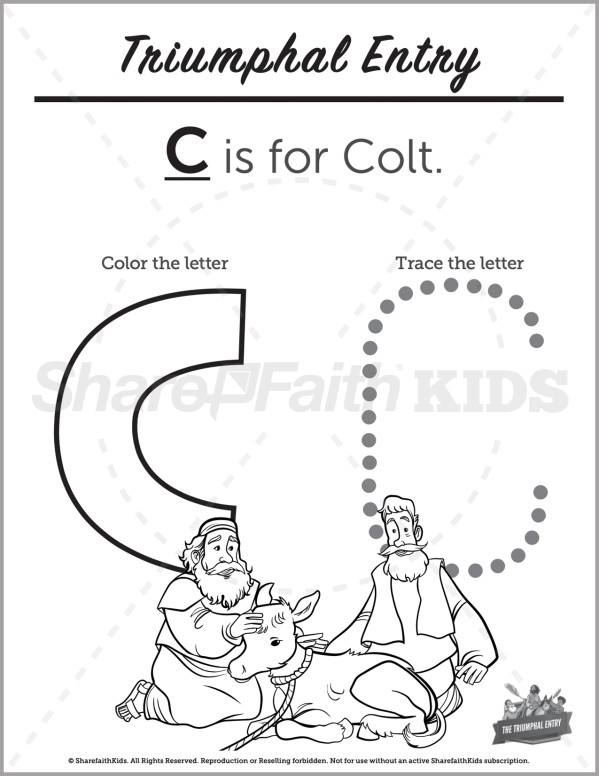 Description: In this Triumphal Entry activity page, we'll take a key letter from each lesson for your kids to learn about and color. Just one more way to help your Luke 19 PreK lesson stick!
More From This Lesson: Luke 19 Triumphal Entry Preschool Lesson
The Luke 19 Triumphal Entry Preschool lesson is all about the day Jesus rode into Jerusalem as the promised king. This lesson will teach children that King Jesus entered Jerusalem on a donkey! Even though He has more power than any other king, He is also gentle and kind. Inside this PreK Bible lesson you will find a beautiful Bible video, easy-to-use curriculum, and fun printable activities that include coloring pages, mazes, connect-the-dots, word picture match and more!