Home

/

Luke 19 The Triumphal Entry Sunday School Crossword Puzzles
Luke 19 The Triumphal Entry Sunday School Crossword Puzzles
By: Sharefaith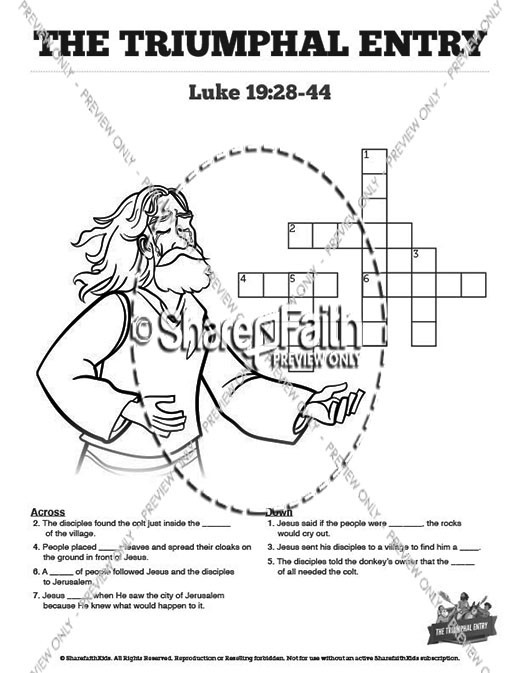 Description: This Luke 19 Crossword Puzzle will get your kids searching their Bibles! Filled with questions from the Triumphal Entry Sunday School lesson this printable activity is a dream come true for any teacher!
More From This Lesson: Luke 19 The Triumphal Entry
The Luke 19 Triumphal Entry Sunday School Lesson explores the beginning of the Easter story as Jesus enters Jerusalem for the Passover celebration. This moment had been long prophesied, the Messiah was coming to rescue his people from sin and death! Jesus came in humility riding into Jerusalem on a lowly donkey. Amazingly the Savior of the world had come to serve, and give his life for us all. Inside this kids Bible lesson you'll find an exciting resource bundle that includes a beautiful Bible video, teaching slideshow, fun activities, an interactive family devotional and volunteer-friendly curriculum. It's everything you need to teach the Triumphal Entry story with confidence!