Home

/

Luke 19 Story of Zacchaeus Sunday School Curriculum
Luke 19 Story of Zacchaeus Sunday School Curriculum
By: Sharefaith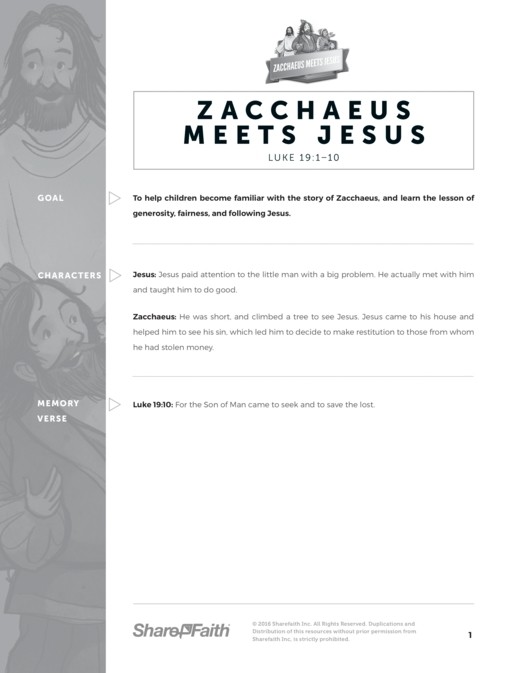 Description: The Luke 19 Story of Zacchaeus Sunday School Curriculum empowers you to confidently teach an inspiring Sunday School lesson to your kids. This must-have teaching resource is packed with content that includes key teaching points, activities, Q&A discussions, closing prayer and so much more!
More From This Lesson: Luke 19 The Story of Zacchaeus
This Sunday School lesson from Sharefaith Kids centers on a corrupt tax collector named Zacchaeus. After climbing a sycamore tree, Zacchaeus accepts a dinner invitation from Jesus. Their conversation at dinner leads to a profound change of heart in Zacchaeus. The repentant tax collector promises to give back half his money to the poor and repay, fourfold, all he had stolen.