Home

/

Luke 16 Lazarus and the Rich Man Sunday School Crossword Puzzles
Luke 16 Lazarus and the Rich Man Sunday School Crossword Puzzles
By: Sharefaith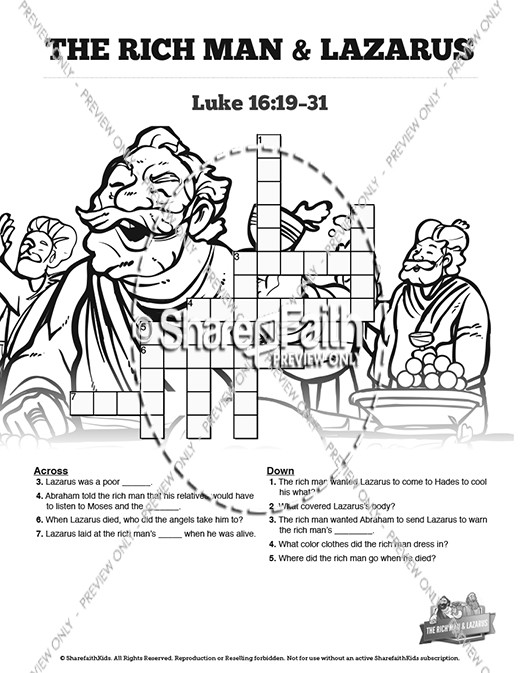 Description: This Lazarus and the Rich Man activity is both fun and an amazing learning tool. You'll love watching your kids search Luke 16 as they complete this Lazarus and the Rich Man crossword puzzle.
More From This Lesson: Luke 16 Lazarus and the Rich Man
This Sunday School lesson from Sharefaith Kids centers on the Luke 16 parable of Jesus. This story focuses on a rich man of great luxury and the poor beggar Lazarus who lived at his gates. Upon death Lazarus was taken to heaven, while the rich man was taken to Hades. The point, according to Jesus, is that the treasures we store in heaven are the most important treasures of all!