Preschool Letter Coloring
Home

/

Luke 15 The Prodigal Son Preschool Letter Coloring
Luke 15 The Prodigal Son Preschool Letter Coloring
By: Sharefaith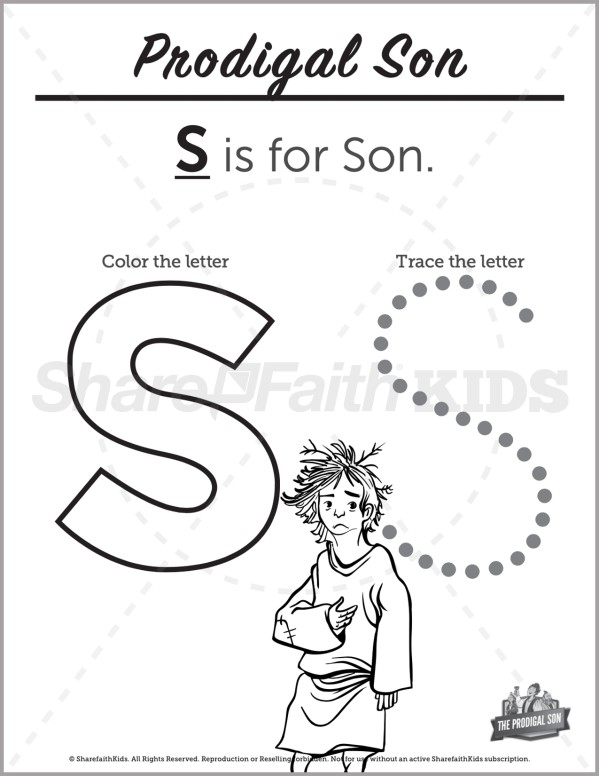 Description: In this The Prodigal Son activity page, we'll take a key letter from each lesson for your kids to learn about and color. Just one more way to help your Luke 15 PreK lesson stick!
More From This Lesson: Luke 15 The Prodigal Son Preschool Lesson
The Luke 15 The Prodigal Son Preschool lesson tells the story of a son who rejects his father and squanders his inheritance. Desperate, the prodigal son returns home in shame. But on his journey home the prodigal son's father rushes to meet him overjoyed that his lost son has returned! Inside this PreK Bible lesson you'll find a beautiful Bible video, easy-to-use curriculum, and fun printable activities that include coloring pages, mazes, connect-the-dots, word picture match and more!