Preschool Letter Coloring
Home

/

Luke 15 The Lost Sheep and Coin Preschool Letter Coloring
Luke 15 The Lost Sheep and Coin Preschool Letter Coloring
By: Sharefaith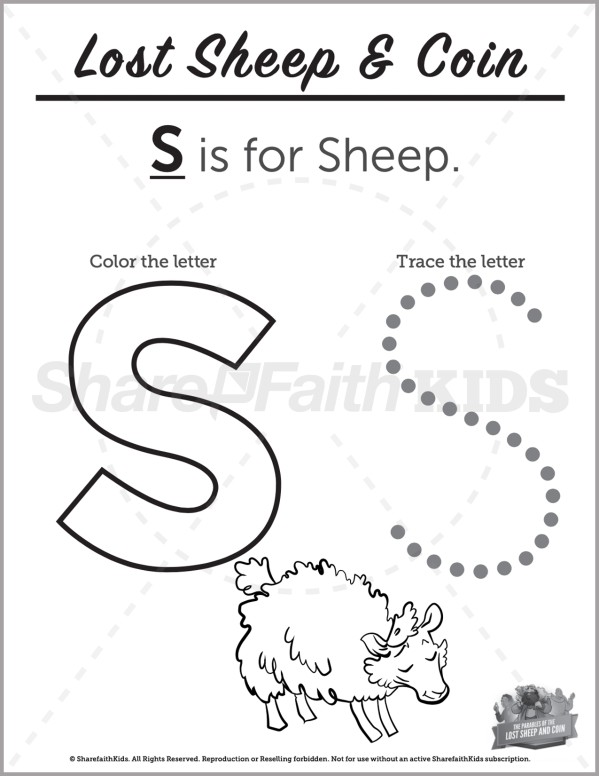 Description: In this The Lost Sheep and Coin activity page, we'll take a key letter from each lesson for your kids to learn about and color. Just one more way to help your Luke 15 PreK lesson stick!
More From This Lesson: Luke 15 The Lost Sheep and Coin Preschool Lesson
The Luke 15 The Lost Sheep and Coin Preschool lesson tells of when Jesus and his disciples encountered a man who had been blind. The disciples asked Jesus if the man's blindness was caused by the man's own sin or his parents' sin. Jesus responded that the man was blind not because of sin, but so that God's greatness could be shown. Inside this PreK Bible lesson you'll find a beautiful Bible video, easy-to-use curriculum, and fun printable activities that include coloring pages, mazes, connect-the-dots, word picture match and more!