Home

/

Luke 15 Prodigal Son Sunday School Curriculum
Luke 15 Prodigal Son Sunday School Curriculum
By: Sharefaith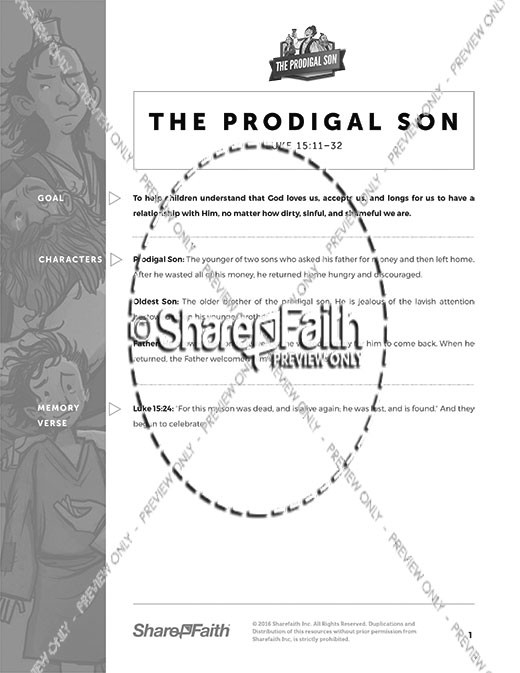 Description: The Luke 15 Prodigal Son Sunday School Curriculum empowers you to confidently teach an inspiring Sunday School lesson to your kids. This must-have teaching resource is packed with content that includes key teaching points, activities, Q&A discussions, closing prayer and so much more!
More From This Lesson: Luke 15 The Prodigal Son Kids Bible Lessons
This Sunday School lesson from Sharefaith Kids brings to life the Luke 15 parable of Jesus. This parable also known as the Parable of the Lost Son, tells the story of a foolish man who rejects his father and squanders his inheritance. Desperate the Prodigal Son returns home in shame. But on his journey home the son is met by his father who wraps his arms around him overjoyed that his son has returned!