Preschool Word Picture Match
Home

/

Judges 6 Gideon and the 300 Preschool Word Picture Match
Judges 6 Gideon and the 300 Preschool Word Picture Match
By: Sharefaith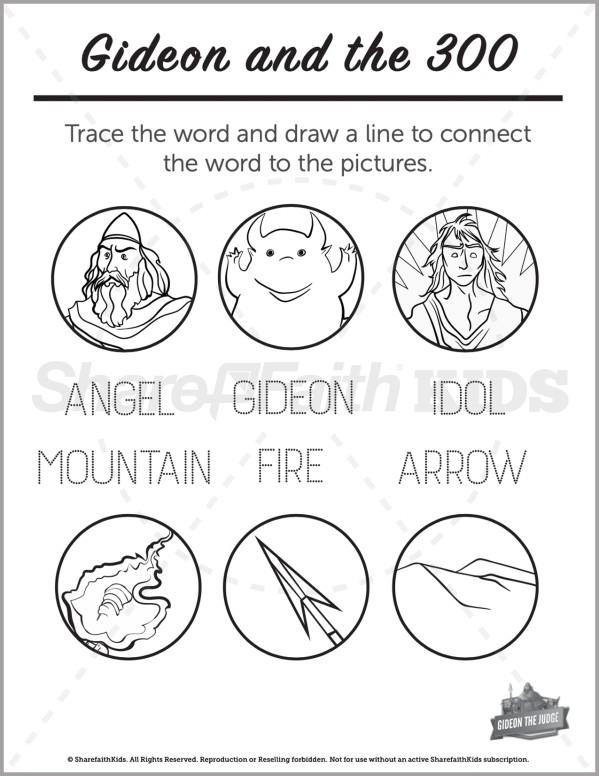 Description: This Judges 6 Preschool activity page is going to be a great compliment to your PreK lesson on Gideon and the 300. Your kids will get to practice their writing by tracing words and then practice their reading by matching words to pictures.
More From This Lesson: Judges 6 Gideon and the 300 Preschool Lesson
The Judges 6 Gideon and the 300 Preschool lesson is all about a scared person named Gideon who found great courage in the Lord! This lesson will teach about the story of Gideon and his 300 men. In this story, we'll see that God is stronger than our weakness, and He is able to save by many or by few. Inside this PreK Bible lesson you'll find a beautiful Bible video, easy-to-use curriculum, and fun printable activities that include coloring pages, mazes, connect-the-dots, word picture match and more!