Home

/

Judges 6 Gideon and the 300 Men Sunday School Curriculum
Judges 6 Gideon and the 300 Men Sunday School Curriculum
By: Sharefaith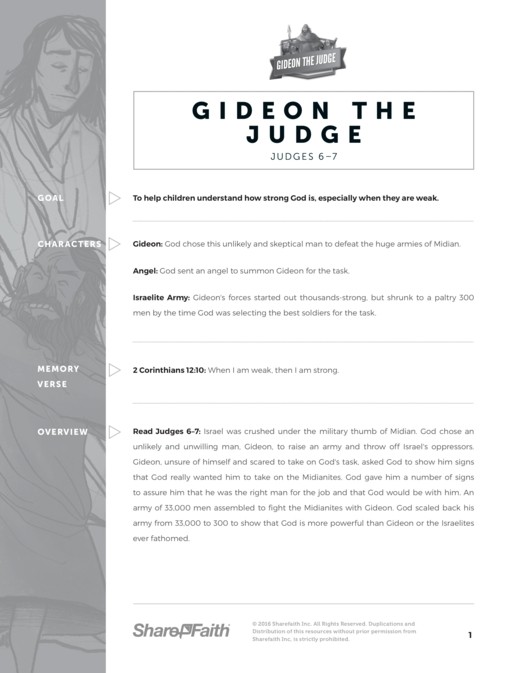 Description: The Judges 6 Gideon and the 300 Men Sunday School Curriculum empowers you to confidently teach an inspiring Sunday School lesson to your kids. This must-have teaching resource is packed with content that includes key teaching points, activities, Q&A discussions, closing prayer and so much more!
More From This Lesson: Judges 6 Gideon and the 300 Men
This Sunday School lesson from Sharefaith Kids tells the amazing story of Gideon and the 300 men. As recorded in Judges 6, God used Gideon and his 300 men to defeat the Midianites. Though Gideon doubted, God confirmed his plan through a fleece. This kids Bible lesson shows the victorious life all who trust in the Lord will find!