Home

/

Joshua 3 Crossing the Jordan River Sunday School Crossword Puzzles
Joshua 3 Crossing the Jordan River Sunday School Crossword Puzzles
By: Sharefaith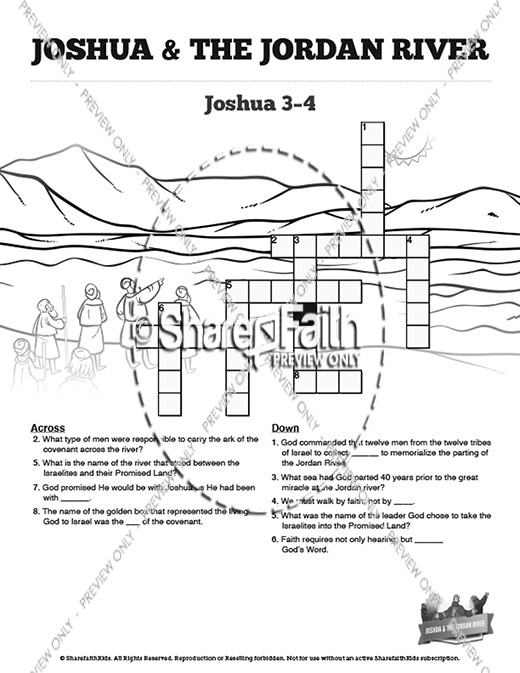 Description: A great learning tool this Crossing the Jordan River crossword is perfect for your upcoming Joshua 3 Sunday school lesson.
More From This Lesson: Joshua 3 Crossing the Jordan River Kids Bible Lessons
This Sunday School lesson from Sharefaith Kids finds the Hebrews on the cusp of entering the promised land. But there was one obstacle in their way, the mighty Jordan River! Miraculously, God held back the waters of the Jordan allowing his people to pass through on dry land. This Joshua 3 kids Bible lesson is a powerful story of faith and courage.