Home

/

Joshua 10 Sun Stand Still Sunday School Curriculum
Joshua 10 Sun Stand Still Sunday School Curriculum
By: Sharefaith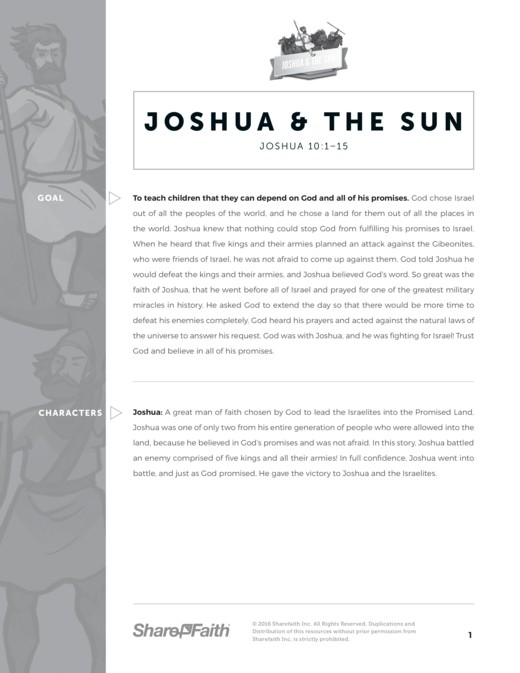 Description: The Joshua 10 Sun Stand Still Sunday School Curriculum empowers you to confidently teach an inspiring Sunday School lesson to your kids. This must-have teaching resource is packed with content that includes key teaching points, activities, Q&A discussions, closing prayer and so much more!
More From This Lesson: Joshua 10 Sun Stand Still Childrens Bible Lesson
This Sunday School lesson from Sharefaith Kids begins with Joshua coming to the aid of the Gibeonites. Confident of victory against their enemy, Joshua prayed, asking God to hold the sun still in this sky. Miraculously God answered this bold prayer and gave Joshua and his forces the daylight they needed to complete their victory!